CNBC is a Crypto FUD Factory.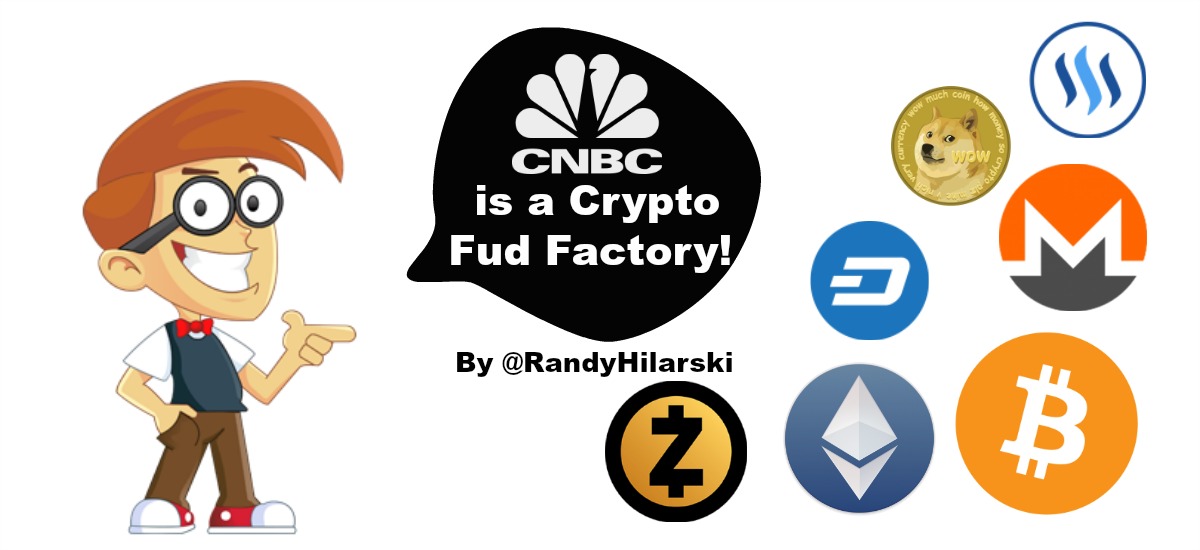 Have You Seen What CNBC is Publishing About Bitcoin?
Like a trojan horse CNBC has moved into the Cryptocurrency news space! When I first started seeing their content surrounding the subject of Crypto I had a feeling they had nefarious intentions.
Check out some of the CNBC Crypto headlines and articles.
Bitcoin drops 11% as South Korea moves to regulate cryptocurrency trading.
Once the cryptocurrency bubble bursts, there may be real innovation and a solid valuation case for many coins.
Ten years in, nobody has come up with a use for blockchain.
A bitcoin implosion could 'spill over' into stock market, warns Wells Fargo's Chris Harvey.
Bitcoin is a 'dicey investment' — why one veteran gold analyst predicts it could burn a lot of investors.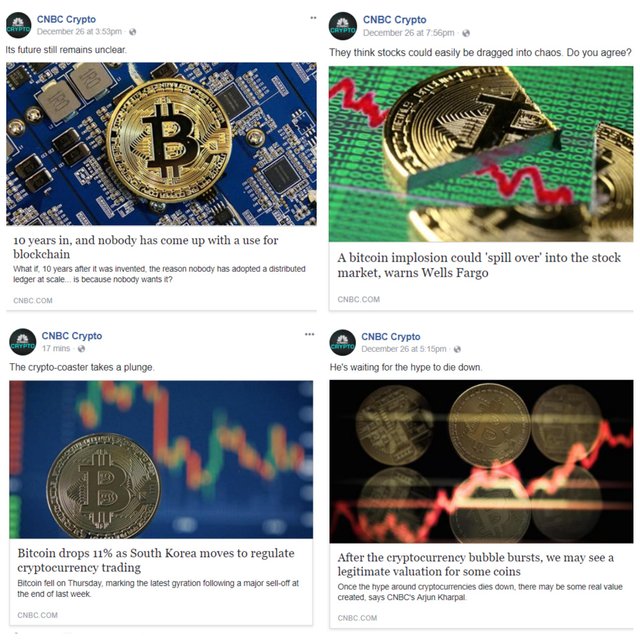 Be Very Wary of Anything Associated with Wall Street and the Banksters.
2017 was the year that Bitcoin grabbed the attention of the same people that have caused every boom and bust cycle for the last century. When they announced that the CME, CBOE and others were adding Bitcoin Futures I was not cheering like the majority of Crypto enthusiasts. I was not thrilled earlier in the year when everyone was hoping for the Bitcoin ETF approval. You see, when you let Wall St. and their greed infect the CryptoCurrency space they will do their best to manipulate the Crypto markets in order to profit.
They have shown how careless they can be in the past. I was living in Tampa, Florida when the housing market collapsed. I also lived through the Dotcom bubble. These people only care about one thing, Profit! If we don't watch out we will be just pawns in their game of greed.
What I am Doing.
I have put a large portion of my Crypto assets in altcoins. This opens my portfolio up to more volatility but I am ok with it. I will constantly remind the community to be vigilant about the Trojan Horse that is being let in the front door by unknowing Crypto enthusiasts. Many of the people that have joined us in 2017 are only here to make a quick profit and those are exactly the types of people Wall Street and their CNBC Crypto buddies prey on.
The CryptoCurrency Community in 2017.