Ladies & gentlemen, we are breaking trend-lines in BTC/USD on rising volumes. Might become a turbulent day. One day until Segwit locks in, BTC price action is developing accordingly. Many sources predict Bitcoin to cost $8000 very soon. If BTC pumps, portfolio gaining fiat value and altcoins follows. Altcoins will definitely outperform Bitcoin in terms of ROI over longterm.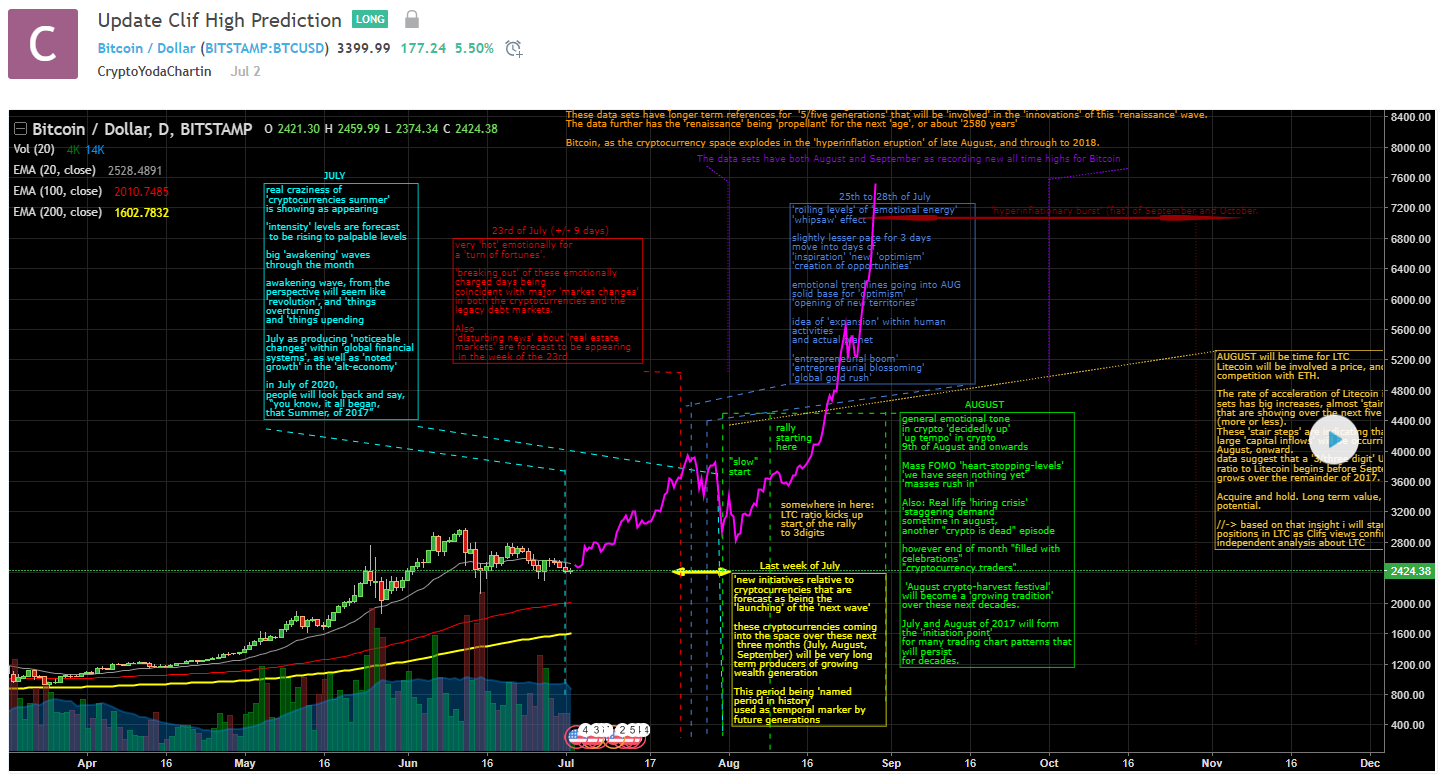 Link to chart: https://www.tradingview.com/chart/BTCUSD/ClqYd3rm-Update-Clif-High-Prediction/
Join our Crypto Bank Premium group and get daily updates, analysis of the market conditions, signals for technical entries and other guidance all in one group for small fee.
GROUP LINK: https://www.facebook.com/groups/crypto.bank.premium
Message me and I will give you DEMO for free.