Welcome to the Afternoon Edition of The Cryptocurrency Novice Report for Wednesday, January 31, 2018.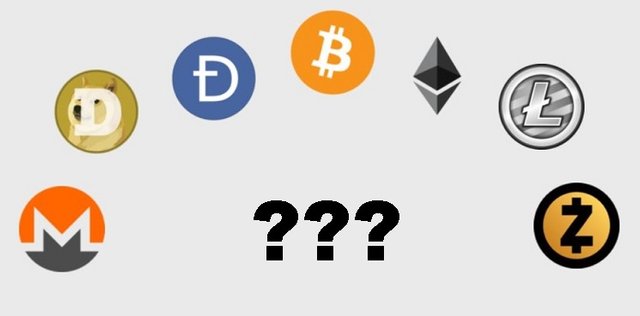 Ok kids, who's ready for...
Money For Nothing
This morning, in the Word to the Wise section we featured a website that offered a way to get free Litecoin. But it was a scam and they were only trying to steal your Litecoin. If you really want free Litecoin though, you're in luck because today's Money for Nothing features a real source of free Litecoins, Moon Litecoin.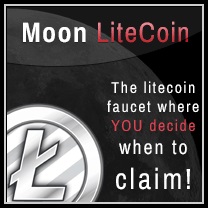 Moon Litecoin is another in the family of Moon Faucets. Like all the Moon Faucets, Moon Litecoin is completely free to use and offers bonuses for Daily Loyalty and Referrals. It even has a Mystery claim bonus. All these bonuses together can add up to a 300% bonus per claim. All you need is a Litecoin address to get started. Or if you sign up for multiple faucets using a Coinpot account, you can also transfer between different coins to increase your holdings of the coins you really want.
I personally have used Moon Litecoin for over 2 years now and have never had an issue with payouts. Don't waste your time and coins on scam sites, go with the real deal, Moon Litecoin. There's nothing to lose because it's completely free!
The Report
The broad cryptocurrency market has somewhat stabilized with an equal distribution of winner and losers. Now that Bitcoin has found a level it seems fairly comfortable with for the time being, the market will hopefully begin to recover also.

Bitcoin is currently at $10,158 down about 1% from yesterday afternoon and up ever so slightly from this morning. We continue to see support at the $10,000 level, let's hope it holds!

Now that Bitcoin has found a stable perch, Steem has recovered some of it's earlier loses. Currently Steem is at $5.20, up about 5.5% from yesterday at this time.
SBD is trading at $5.39, down 1.6% in the last 24 hours. After falling a penny or two below the price of Steem this morning, SBD has once again moved into the price lead. This may give some of you a chance to pick up Steem in a relatively favorable SBD-Steem trade.
The large increase in liquid Steem that occurred yesterday has not made it into the exchanges yet, at least there has been no big uptick in the trade volume in the last 48 hours. For now it seems that the Steemit whales who are powering down all that Steem are holding on to it.
Please note: I am not an investment professional. The information I present here is only my opinion. Don't forget to sign up at Moon Litecoin for a chance to claim some free Litecoin.
Until next time...

Proud member of @qurator! Click below to find out more about this fantastic Steemit community.