The first club of Singapore Skyline is taking payments in cryptocurrency.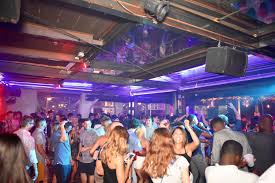 New Year's Eve package included a limousine pick-up and butler service. It coasted a whole Bitcoin.
Perhaps it seems to be too expensive but this is a great idea to promote all the currencies.
In 2018 many companies are expected to accept some of the coins and boost the market.
This is a good opportunity to start in 2018 ( it is never too late) to invest in crypto currency.
The first step is to learn, understand and compare.
The second step is to invest with prudence.
The third step is to be patient.
There is no magic but I believe everything is open and possible.
Cheers
Happy 2018