Bitcoin is down 5% and we are now clearly below the bollinger band median. That is a weak sign. Could be time to store your trading capital in USDT if you want to ride this one out. Here is the 4 hour chart: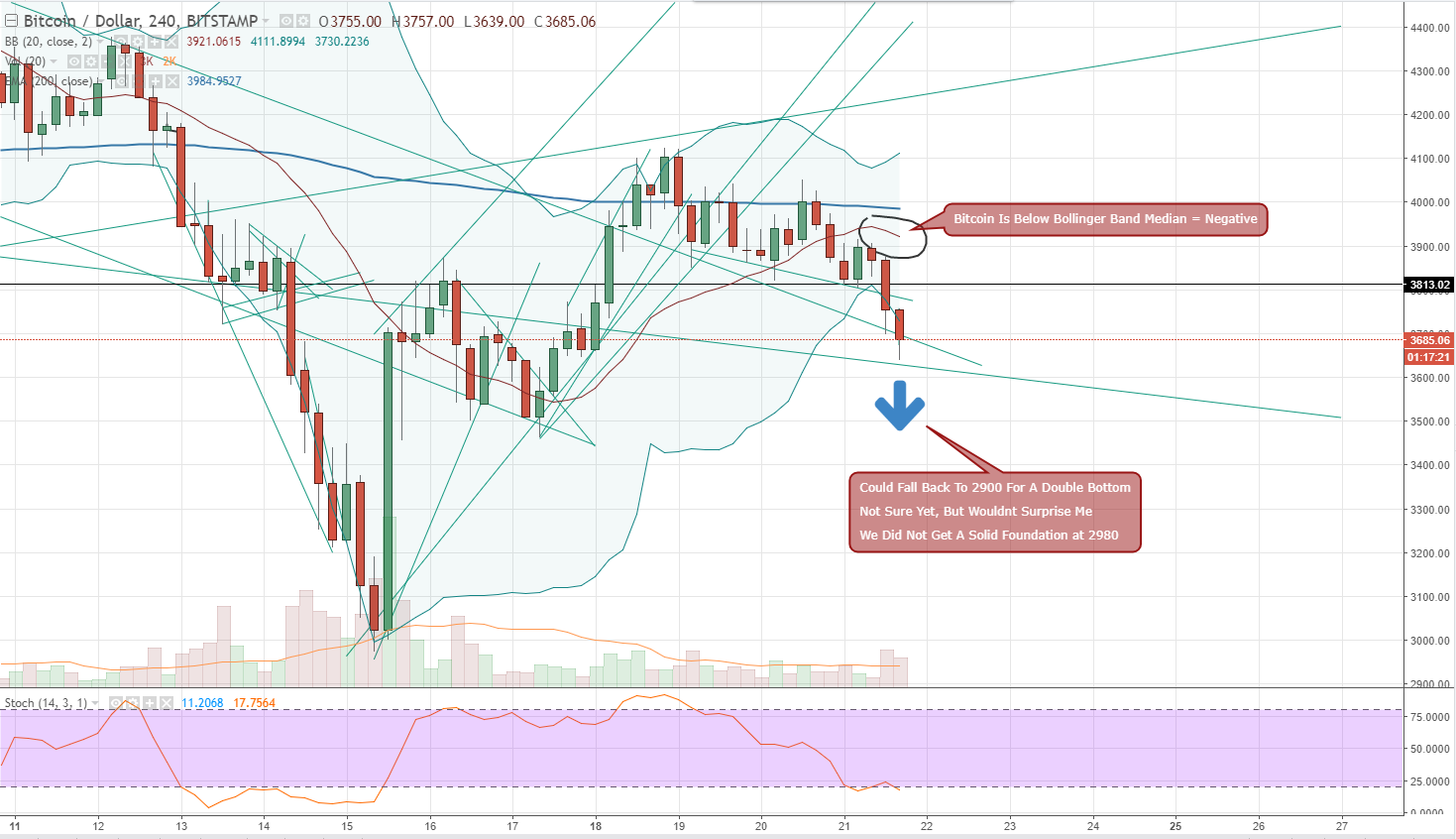 Comment: As you can see, the median is pointing south and Bitcoin could potentially fall back to the 2800-2900 level. We did get support at 2980 but we just touched the top and in my opinion, that is not a solid foundation. A solid foundation would preferrably be around 2800.
We will see how this day will end but if we will close around 3600 that would be negative. On the other hand, if we close above 3800 that would be more encouraging. When I say close I mean UTC midnight, that is within 5 hours from now.