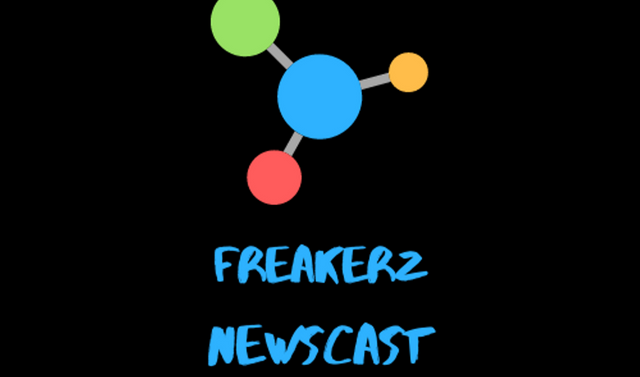 📮 30-10-2019
📈 MarketCap: $248 B
📊 24h Mcap %: -2.73%
⚠️ Bitcoin Dom: 66.7%
Active Coins: 2,541
24h Vol %: 4.7%
24h Vol: $78 B
Peer-to-peer cryptocurrency trading platform Paxful has seen 2,800% more trades in South Africa this month compared to October 2018. Paxful announced the growth of its South African via blog post. In the post, the company also notes that Johannesburg, Pretoria and Cape Town are the three cities that see the highest numbers of users. Furthermore, the platform reportedly now counts 3 million wallets and processes over 50,000 trades a day globally.

RBC reported on Oct. 29, Russian Mining Company (RMC) plans to mine 20% of total bitcoin left by repurposing a metal factory in the country's northern province of Karelia. According to the representative of RMC, together with Cryptonex, they expect to receive a total pool power of up to 20% of the global bitcoin mining. For comparison: until recently, BitcoinRussia accounted for no more than 1.5% of bitcoins mined, according to blockchain dot com.

The number of daily XRP transactions is going through the roof, nearing an all-time high of 1.70 million. According to the crypto data tracker BitInfoCharts, XRP's daily transactions now account for more than 50% of all the cryptocurrency transactions during the last 24 hours. Ether (ETH) comes in second, while Bitcoin (BTC) and Bitcoin SV (BSV) settle for a shared third place. It is unclear what is causing the boost in daily transactions, but it is almost certain that speculation is about to run wild.

China is leveraging its censorship state to align with its new blockchain-focused goals. They are now removing all articles claiming blockchain is a scam. The Chinese state is so serious about blockchain that they're even outright censoring anyone who disagrees with the technology. As per report articles in China that claim blockchain is a scam are now banned. This is a complete 180 from the state's previous internet policy — which was hostile to anything cryptocurrency-related.

The daily volume on Binance Futures has exploded in the past few days. It hit close to $2.5B, and this may soon prove to be the new normal. Two weeks ago, Binance Futures was posting around $700M in daily volume. Which On Saturday, recorded to be over $2.5B in volume, 3x what was the record just two weeks ago. Although the daily volume has since dipped a bit, it still boasted a whipping $1.5B the following day. Now, it seems likely that the exchange will be able to pull off more than $2B volume again.

Bitcoin mining giant Bitmain is said to have confidentially filed for an initial public offering (IPO) with the SEC. As reported, Sponsored by Deutsche Bank, the offering was filed with the SEC earlier this week. Bitmain will now undergo questioning by the U.S. securities regulator before – if allowed – submitting an F1, a certification required for foreign companies before listing in U.S. securities markets. To increase the firm's chance of a U.S. listing, Bitmain has also hired the former representative of Nasdaq China, Zheng Hua, as a consultant.

TwitterCEO, Jack Dorsey, a longtime bitcoin advocate, is making a fresh bet on crypto project CoinList. CoinList has raised $10 million in a new round of funding, with Mr. Dorsey investing in the company for the first time. CoinList's latest funding round will help it develop a new exchange and wallet. "Crypto needs a trustworthy platform for launching new projects," Mr. Dorsey said in a statement. "CoinList leads the industry in that role, and trading is a logical next step."

Cryptocurrency exchange OKEx is to launch a range of cryptocurrency-based futures contracts settled in the stablecoin tether (USDT). The exchange will support USDT pairs including bitcoin (BTC), ether (ETH), bitcoin cash (BCH), EOS, XRP, bitcoin SV (BSV) and Tron (TRX) with leverage between 1 and 100x when trading commences on Nov. 6. The firm claims its linear futures contracts will be easier for newbie traders to handle, as holders do not have to hedge the margin risk as they would with inverse contracts.
Posted using Partiko Android