---
Hey everybody! Just shared this on Facebook, thought I would post it here too... I feel it is important to spread the word about cryptocurrency. My policy is, a word to the wise is sufficient. I won't tell you twice. Or, maybe...
I will...
---
---
If you are not a multi-millionaire in the future, don't talk to me. I will be mad at you because you ignored me when I told you to get involved with cryptocurrency.
And no, you may not ride my jet ski collection.
I'm gonna be like, RELEASE THE HOUNDS!!!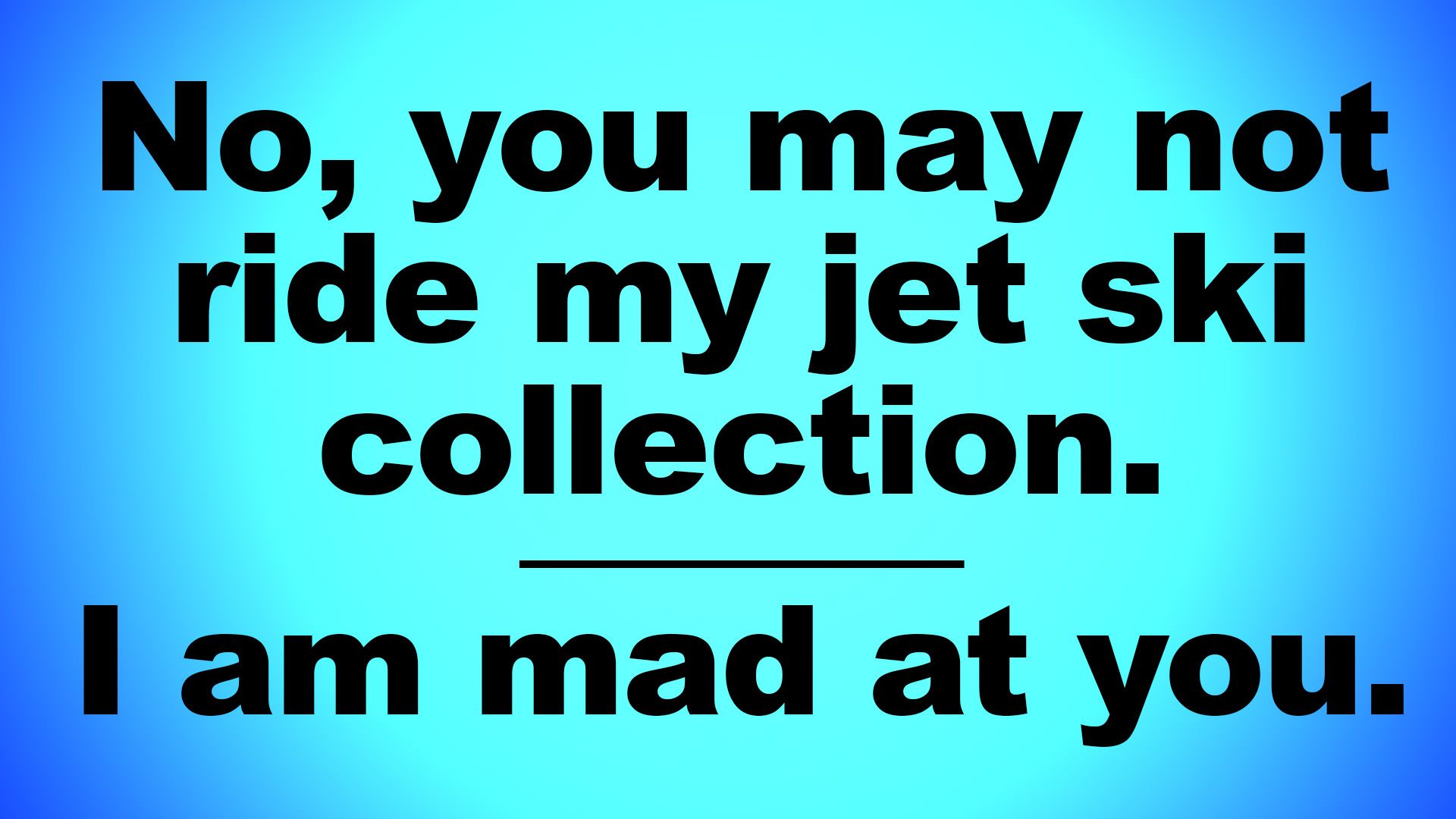 If for no other reason: Deflationary currencies like Bitcoin have HUGE implications for the survival of the human species. No pressure.
Here are a few "coins" worth mentioning in my opinion...
(I'll probably update this list so check back.)
Htmlcoin (1 Satoshi today) - being re-built from the ground up - I would buy this first. Bit of a risk, but I am in contact with the dev team, and you can be too - coin is locked up until September. As with all of this: Do your own research. I am not responsible for your trades.

Mooncoin (3 Satoshis today) - news coming soon, love the site, good community, Mooncoin has been around for a while, paper wallets working well, etc.

ECC (8 Satoshis today) - similar to Siacoin, see below - ECC is in its infancy.

Reddcoin (48 Satoshis today) - omg, just wait...

Vergecoin (100 Satoshis today) - huge potential, re brand of dogecoindark. Nice website!

Siacoin (311 Satoshis today) - private and secure dropbox on the blockchain? Dedicated hardware for mining... Could be huge?

DigiByte (480 Satoshis today) - amazing coin, fast! Mature! I love DigiByte. Wish I had more.

Iota - 23 cents today - no fees, your processor works for fee instead - scalable!

Dentcoin - ICO - 400k dent for one Ethereum - sharing phone minutes instead of paying roaming Click here for Dentcoin Presale Link

Steem - $1 today - going to 10 dollars they say - steemit.com. GO SIGN UP NOW.

Steemit.com / Steemit.com

Ethereum - (150 dollars today) omg. where do i start?

Litecoin - (42 dollars today) going to 600 dollars they say, huge development going on...

Bitcoin $2000 dollars today (One bitcoin = one hundred million Satoshis)

SOOO many more.
---
So much to know, so much to do,
gonna be soooooo worth it -- in my opinion.
Do your own research.
YOU decide for YOU. Thanks.
---
FYI:
Bitcoin price will be crashing for a few weeks, or so they say, until August 1st when it forks, or possibly splits into two or three coins(!). Could be ugly - BUT: This could be one of the best opportunities to get on board. I am happy to help anyone who is curious to get started. As always, do your own research and decided what YOU can risk. There is always the chance that the whole thing will go to zero. Zilch. Nada.
Adoption of Bitcoin and Blockchain technologies is taking the world by storm. It has only just begun. Tiny, tiny, tiny compared to gold which is tiny compared to stocks which is tiny compared to derivatives. But every commodity will be "tokenized" in the future. So, do the math.
And again: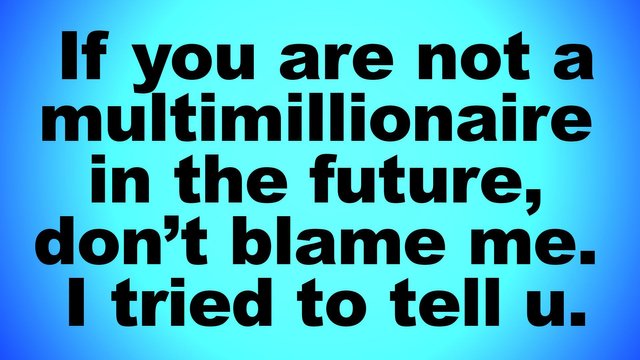 : )
And if you like this post, PLEASE follow me here on Steemit. I have some AMAAAAAZING posts coming up... if I do say so myself.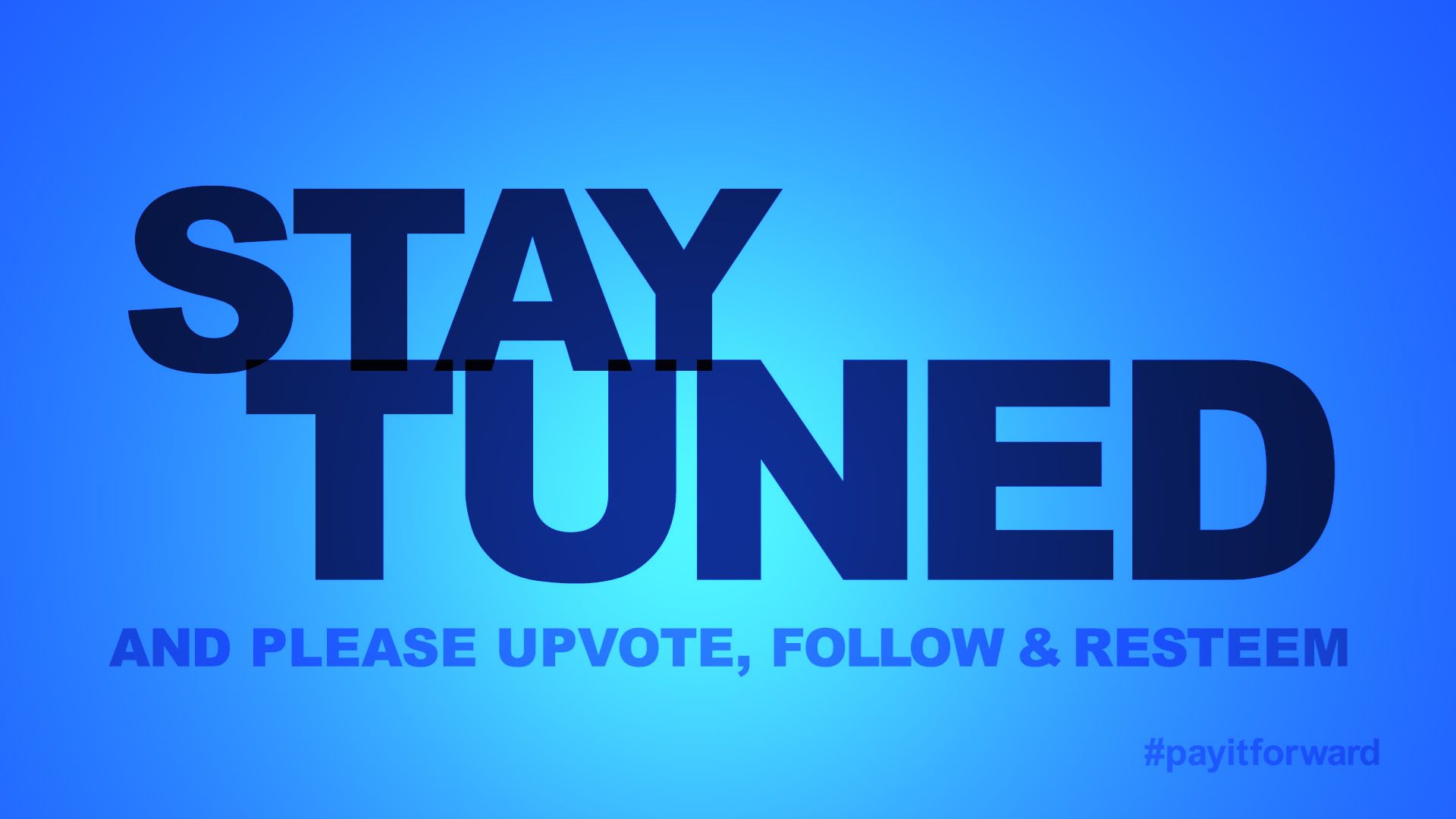 New to cryptocurrency? Want to buy bitcoin/ethereum/litecoin? Click HERE and save 10 dollars when you spend 100.
You can then trade those coins for all the other coins I mentioned on sites like: