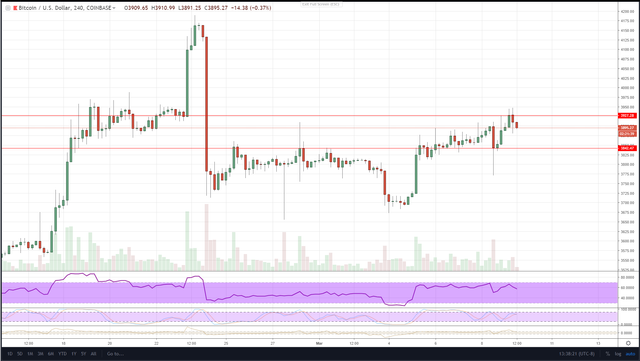 Crypto markets are up slightly today. We're seeing some slight pullback now though as bulls take a break and confirm supports.
Since we're rallying slightly above the channel, we should still continue to see some extended upside movement.
STEEM is on fire today -- BCH is a close second.
Hopefully we will see some more continuation and upside from here, but first, there will probably be a little bit more consolidation. This would be a good sign too, and very healthy. From there, upside should continue.
Hope you're all having a great weekend!