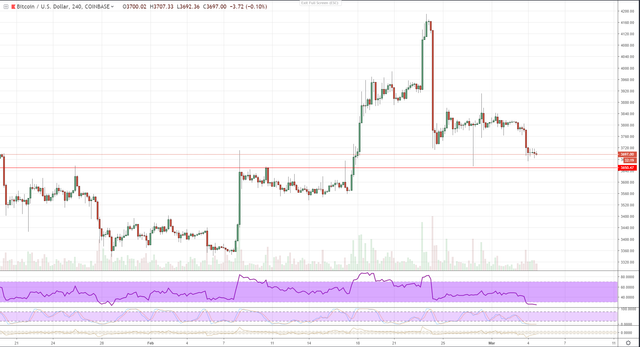 The 4-hr chart is pretty oversold now and has been for the last several bars. The level isn't crazy low, but it does represent the first time we've seen this condition in a while.
Right now, there's strong support at the previous resistance level of $3,650. Likely, I think we will see some bounce action here, even though it's still a very bearish setup.
Action seems a bit slow for now, but longer-term charts seem decent for this level as well. Hoping for a bit of a bounce. We're still technically holding higher lows on the weekly.