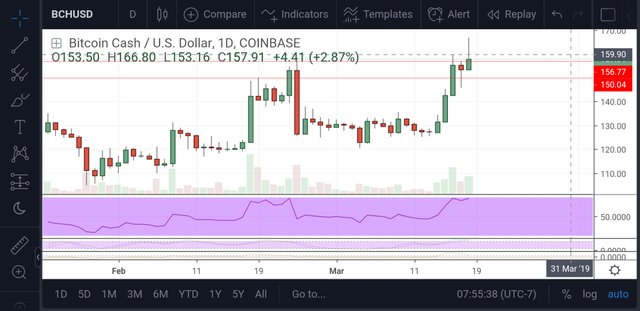 Its looking like another happy day for BCH as we see some gains in a flat market.
Daily volume is looking great again after increasing bull volume, followed by a slow bear day. This is another ideal scenario.
The overall daily chart is following the cup and handle pattern, which is another bullish sign.
I'm at the airport right now, so glad I could get a message out. Nothing too crazy happening though so hope you all enjoy your day!
HAPPY TRADING!