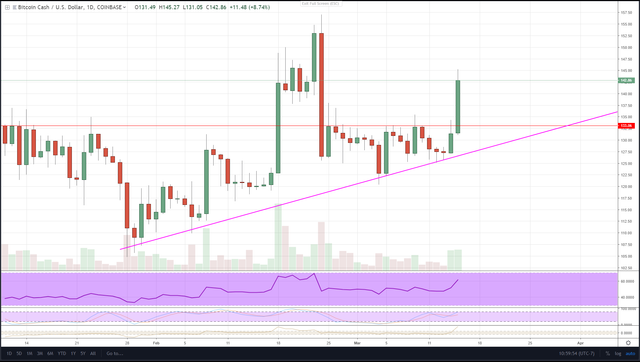 Bitcoin Cash is exploding today. We're seeing a solid bull break from the $133 resistance the bulls got stuck at. Volume for the day is already topping yesterday, so there's nice follow through. This is a great sign overall.
Technicals are still favoring bull movement, although the 4-hr RSI is now overbought. Weekly RSI's though are still looking great after coming up from being oversold for a while.
Litecoin is also on fire today and is actually doing great since we're about to see a new higher high on the charts. Resistance is pretty solid at $59, but hopefully, we'll at least see a higher close on the daily.
Overall, pretty excited about the market potential lately. I think if anything, we're in for a decent sized bounce at the minimum.
Hope you all have a great Friday!