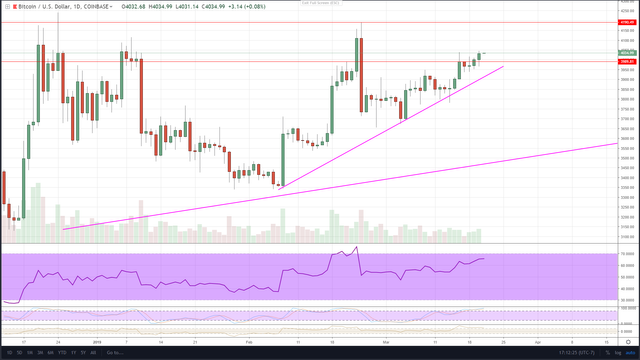 It's been looking like more upside for the crypto space. We saw a nice bull day with increasing bull volume. The uptrend line is still intact.
Volumes for the 4-hr chart have looked solid and have increased over the last day. I love this sign, and despite coming up on the overbought levels, this is a good sign that I think will outweigh other technical notifiers.
Weekly volume has been falling, with a constant and rising price. This might be a potential warning that this may still be just a bear flag.
Overall, I'm still very optimistic and hopeful for this crypto space right now. Short term charts are still very much favoring bullish action.