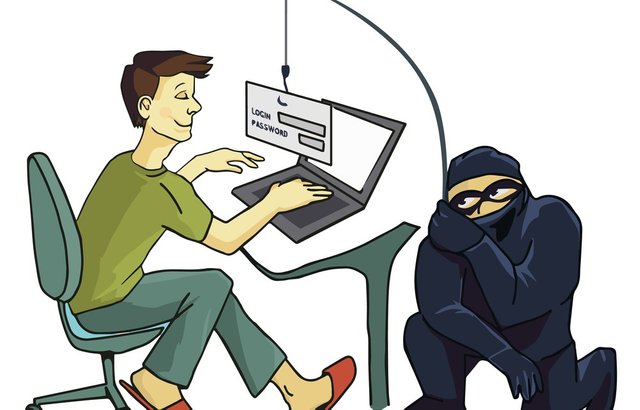 One of the forks announced for the Bitcoin network, Bitcoin Diamond, has been accused of being a potential scam, since it doesn't have a blockchain or code of its own. Some ecosystem stakeholders have warned of the dangers to users of relying on this token.
Bitcoin Diamond (BCD) is a branching of Bitcoin that occurred after mining of block 495866, generating a new string. Despite promising 8 MB blocks and a considerable improvement in transaction execution time, the project has a number of irregularities, especially in its social networks.
His Twitter account was barely created in November, has no Slack channel - a very popular network among developers and programmers in the cryptographic world - and Telegram channel contains only jokes, no serious information about currency.
A post published in Medium by Bitcoinblooddioddiamond details some of these irregularities. For example, the Bitcoin Diamond, btcd. io domain was created in early November and the EXX. com exchange house listed the token in the offer of exchangeable currencies and began trading in early November. The fork occurred on November 24th, which generates more suspicion. It seems that the bureau de change was created exclusively for this currency, as a way of convincing other bureau de change and wallets to list the token.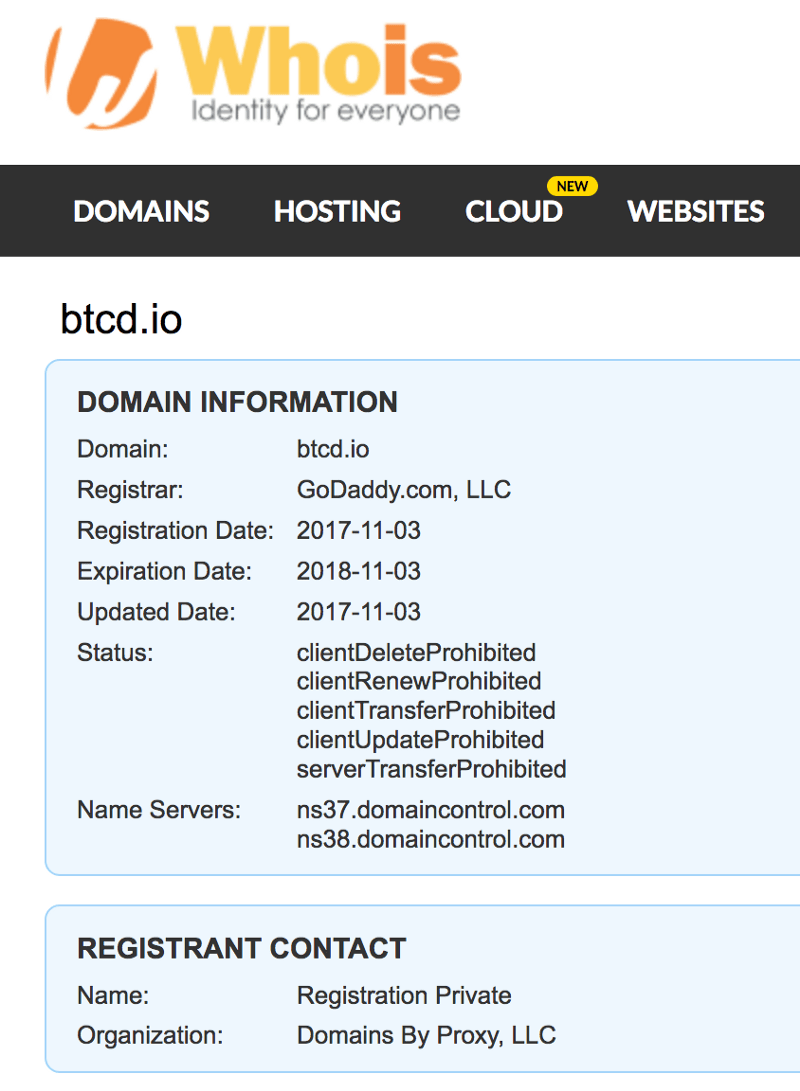 Details about creating the Bitcoin Diamond domain.
As if that were not enough, Bitcoin Diamond's responsible team remains anonymous:' Evey' and' 007' are the names published on their website, but there is no further information about them, not even in the GitHub repository, and there is no published source code. The coin allocation offer is extremely striking: each BTC that the user has in a private key will be equal to 10 BCD.
Although it has been announced that some wallets will support BTDs, BitGo, which was mentioned, denied this assertion through its official Twitter social network account. "Despite the unauthorized use of our trademark and logo on your website, @BitGo has no affiliation with BitcoinDiamond_. We've never talked to them and we recommend caution", wrote BitGo's team.
---
"There is no blockchain and code for Bitcoin Diamond. It's a scam designed to steal your Bitcoins. If you have Bitcoin Diamond, sell them immediately. You're holding Bitcoin blood diamonds."
Bitcoinblooddiamond
MediumMedium
---
One of the most direct accusations was that of Ledger, the well-known cold wallet. According to a Twitter publication, Bitcoin Diamond is a scam: "STAFF WARNING: Several sites claim that you can collect Bitcoin Diamond. They'll steal your assets. Never enter your mnemonic into a third-party website", they posted through the @LedgerHQ account.
Even Jameson Lopp gave his opinion on the subject, claiming that none of the coins produced by forks are the real Bitcoin. "I do not believe that Bitcoin Cash, Bitcoin Gold, Bitcoin Diamond, Bitcoin Red or any other minority are Bitcoin. But I grant that other people may believe they are", wrote the developer through his Twitter social networking account.
---
I hope you found the information helpful! Please give me your vote and resteem my post to help me grow in the community. Also follow me so that you don't miss the latest news about the cryptocurrencies. Greetings from Venezuela ;)