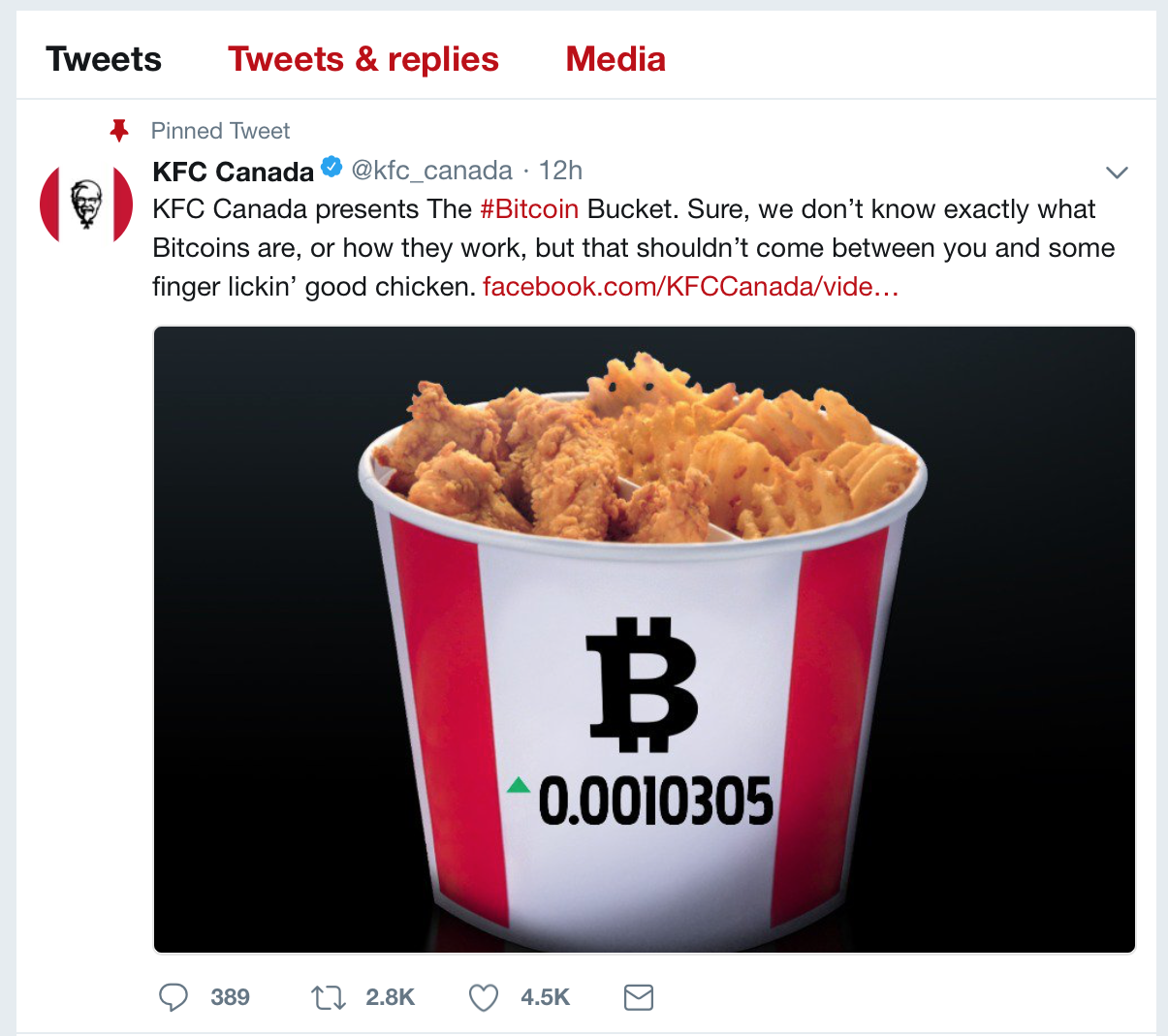 ---
In a trend very similar with the dot com bubble during early 2000s, when all you had to do was to pretend you are a "dot com" company, many businesses are - predictably - piggybacking on the blockchain publicity craze.
The latest in the herd is KFC, which, in what seems more like a marketing stunt than a strategy shift, announced a special bundle, available with Bitcoin. Payment will be processed via BitPay and there will also be a $5 delivery cost, as far as I understand. The total cost of the bundle, or "Bitcoin Bucket' as they call it, will be around $20.
There is also a funny part in this, namely in the tweet below:
---

---
Well, Satoshi, you resisted the pressure of long 9 years since you launched Bitcoin, and you protected your identity better than anyone else in the world, but I bet you won't resist this offer. Just let us know how it tasted, too.
---
I'm a serial entrepreneur, blogger and ultrarunner. You can find me mainly on my blog at Dragos Roua where I write about productivity, business, relationships and running. Here on Steemit you may stay updated by following me @dragosroua.


---
You can also vote for me as witness here:
https://steemit.com/~witnesses
---
If you're new to Steemit, you may find these articles relevant (that's also part of my witness activity to support new members of the platform):