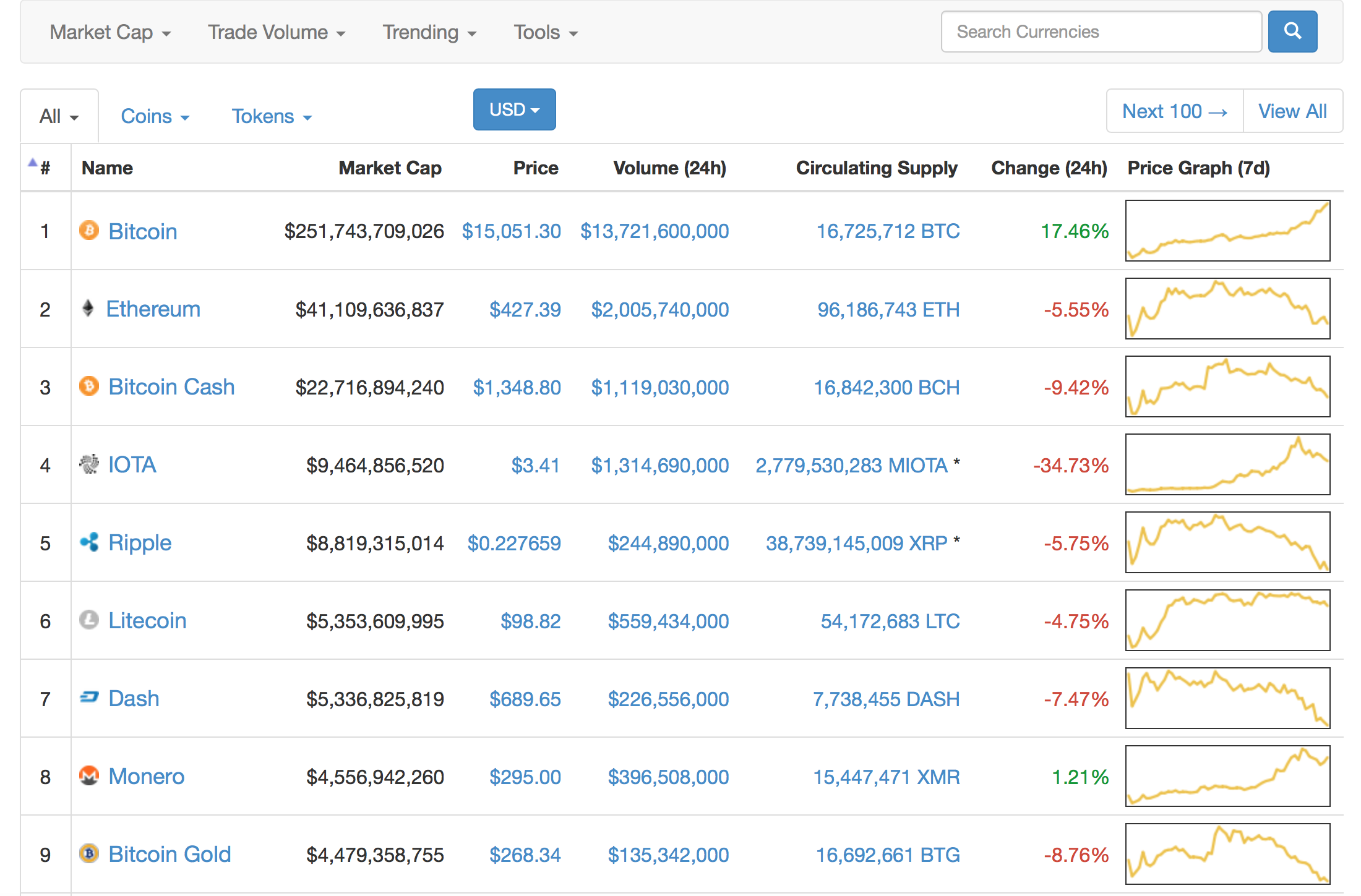 ---
I first wrote: "Bitcoin Over $150,000" and it felt strange. But, what if?
Anyway, let's focus on the current situation for now. As you can see, all the other alts are in red, except for Monero, which shows a bit of a gain. I think I can spot a pattern here, but I'm not gonna hold my breath for it: the current bull run is might be caused by political confusion about a possible military conflict in the area. People are moving their assets into Bitcoin (and some of them intro privacy enhanced coins, like Monero), fearing a sharp depreciation in fiat caused by war.
If that's the case, then it's quite strange because, as we all know, North Korea is mining Bitcoin almost "officially", so this move is actually beneficial for them.
Strange.
And complicated.
But nice, if you have cryptos.
---
I'm a serial entrepreneur, blogger and ultrarunner. You can find me mainly on my blog at Dragos Roua where I write about productivity, business, relationships and running. Here on Steemit you may stay updated by following me @dragosroua.


---
You can also vote for me as witness here:
https://steemit.com/~witnesses
---
If you're new to Steemit, you may find these articles relevant (that's also part of my witness activity to support new members of the platform):