As I wrote in this post, the main question of this weekend was (or still is, since we're just at the half of Sunday) if Bitcoin will finally break out of the descending channel it has been in for the last 3 and a half months.
According to this chart from Bittrex, it seems it kinda did it. At the moment of writing, it was trading for $8,350, above the psychological layer of $8,000:
---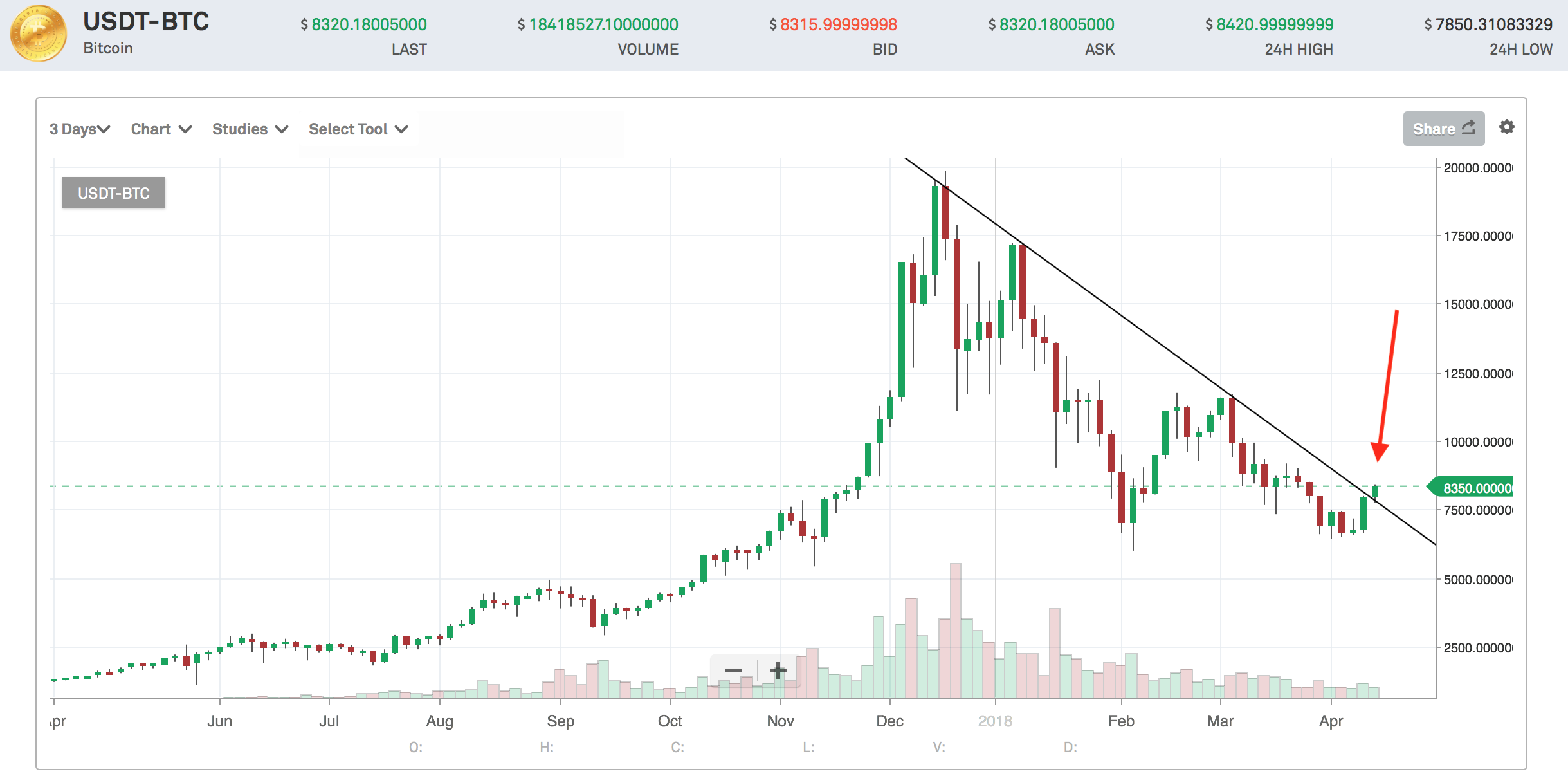 ---
The breaking candle seems to have significant volume too.
Of course, as with anything in the crypto world, this isn't a guarantee that we're entering into a bull run immediately. Things can go south pretty fast these days, but even if they will, I would expect a much smoother bear trend than what we had so far.
The most probable scenario would be, though, one in which Bitcoin will enter a sideways trading pattern in the $8,500 - $9,500 range for a few good weeks, until some serious ammo is loaded for the bulls.
So keep that popcorn handy, you never know when you'll need it.
---
I'm a serial entrepreneur, blogger and ultrarunner. You can find me mainly on my blog at Dragos Roua where I write about productivity, business, relationships and running. Here on Steemit you may stay updated by following me @dragosroua.


---
Wanna know when you're getting paid?
I know the feeling. That's why I created steem.supply, an easy to use and accurate tool for calculating your Steemit rewards
It's free to use, but if you think this is a useful addition, I'd appreciate your witness vote.
Thank you!
Psst: new to Steemit? Start Here