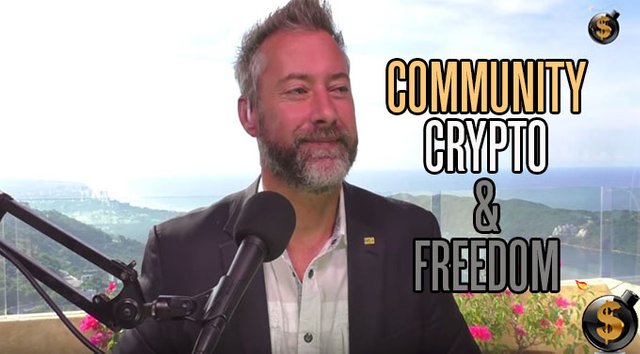 I recently was interviewed by Ernie Hancock on his Freedom's Phoenix podcast.
We had a chance to cover a number of things including this coming year's Anarchapulco conference which we anticipate to be the largest one yet and will be going on from February 15th-18th in sunny Acapulco, Mexico.
Cryptocurrency was, of course, a topic of discussion. Ernie asked me what it would be like to lead a decentralized lifestyle. I mentioned how with the internet and blockchain, it has become possible to nearly completely decentralize your life.
We also covered such things as the flag theory which, if you didn't know, is a lifestyle also know as the PT theory that advocates for several citizenships and general ease of movement and avoidance of taxation/ extortion. This, of course, led into us talking about Liberland, a new territory where I recently became a citizen and ambassador.
Likewise, we talked about the upcoming Nexus conference in Aspen, Colorado on the 21st which I will be speaking at along with loads of great freedom oriented speakers.
You won't want to miss this interview because we talked about numerous pertinent topics in great detail.
If you haven't subscribed to our Youtube channel to make sure you get notified of videos like this and more, you can do so here.