Bitcoin is just breaking the $4000 Barrier and it seems to have momentum. I am buying my weekly amount early so that I don't have to pay more. Whatever crypto your looking to buy more of, you should buy it now.
Of course I am only sharing an opinion. and am not a financial advisor, I simply share what I am doing and why.
Make sure you do your own research, but don't say I didn't warn you this is another Surge and for me better to buy more while I can, than regret it later.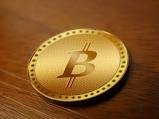 Please resteem and upvote if you wish