It's a Mad, Mad, Mad, Mad Blockchain World
Really, though, would we have it any other way?
Here's a photo of a hipster who underscores what I'm talking about.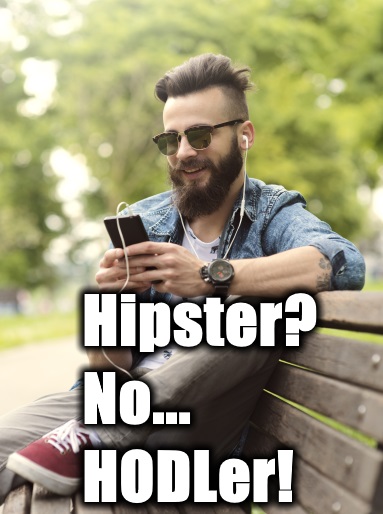 Top Crypto Picks
Riffing on some of the top picks right now:
BTC - Right around $8,000 and holding steady. It's "digital gold."
ETH - Anyone else like the support at $500 these days?
SENT - Sentinel is making some noise, way up so far, and lots of the cryptosphere seems to like what it's up to.
What about you, Steemians?