Thursday | 8th November 2018
Good Day all my beloved students & steemians. Inside this daily commentary I will share the short-term technical outlook and trade ideas for Bitcoin, Ethereum and Litecoin.  

Previous commentary refer here: http://bit.ly/btcethltc071118

My core strategies refer here: http://bit.ly/taicorestrategies  

WARNING
Do not attempt to use any of the trade ideas contained within unless you have attended my classes and understood the risk and money management behind these ideas.   

Full Disclaimer refer here: http://bit.ly/tai-disclaimer 

Want to own Bitcoin rather than ETF trading, check the two link below: 

Honey Miner : https://honeyminer.com/referred/59hvc 

CryptoTab : https://get.cryptobrowser.site/2402149  


 You can also follow my FITS: 
Facebook - http://bit.ly/danielang_fbpg
Instagram - http://bit.ly/danielang_ig
Twitter -  http://bit.ly/danielang_twitter
Steemit - http://bit.ly/danielang_steemit 

BTC/USD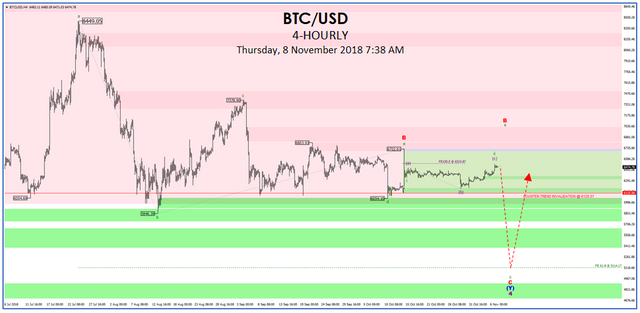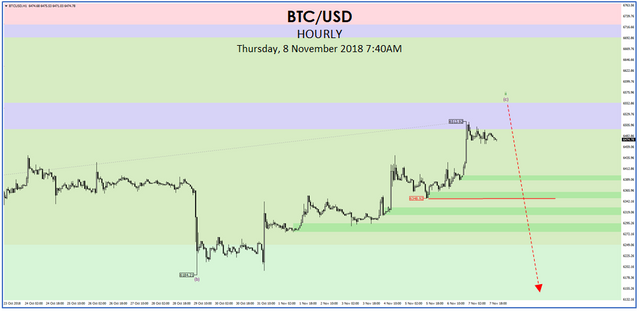 BTC remains elevated after recent surges and the fact that the overnight pullback appears corrective, the odds of another wave of buying cannot be ruled out.
If so, it suggests that that BTC has not peaked. But the idea that BTC still one more leg down is still the prevailing view. But for this to happen, we need to see a fall below $6348.92 to gain bolster confidence in this bearish view. 
Until then, higher levels ahead remain a possibility. In the event of a breakdown, a fall to $6000.00 is the first stop before BTC challenges the year's low at $5738.77. But be careful about chasing this market ever lower as a multi-cycle low is anticipated. This should be followed by a significant reversal.
TRADE IDEAS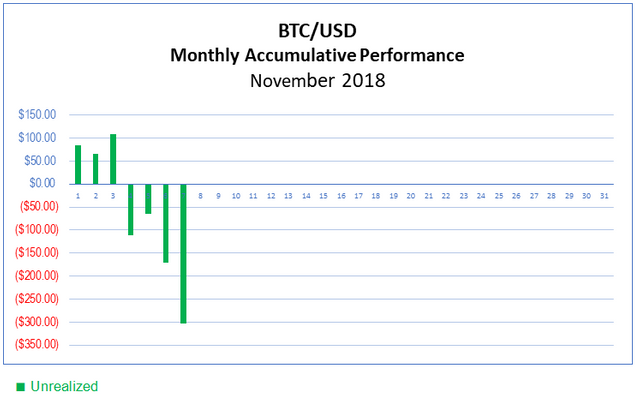 ETH/USD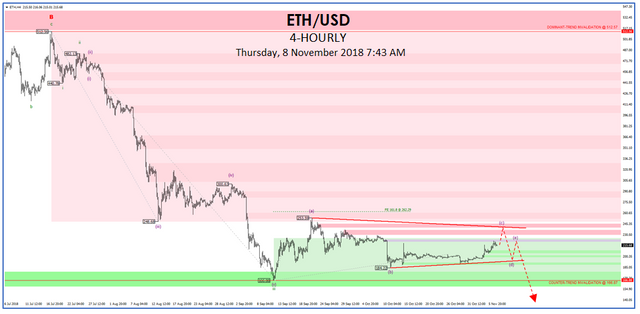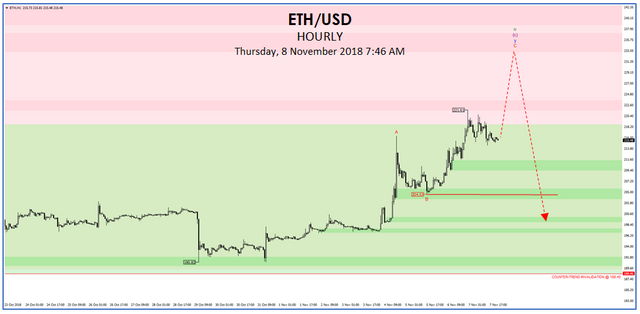 In yesterday's update, it was suggested that the triangle in ETH may still be unfolding the recent surge is part of a wave (c) of iv. This means, we could even see further gains ahead, but any rally is unlikely to be sustainable.
In this scenario, we may see a pullback after the current rally peaks to be followed by another rally attempt before the triangle pattern is complete. The key lies at $204.53.
When this level is taken out, a post-triangle thrust to the downside is anticipated.  
TRADE IDEAS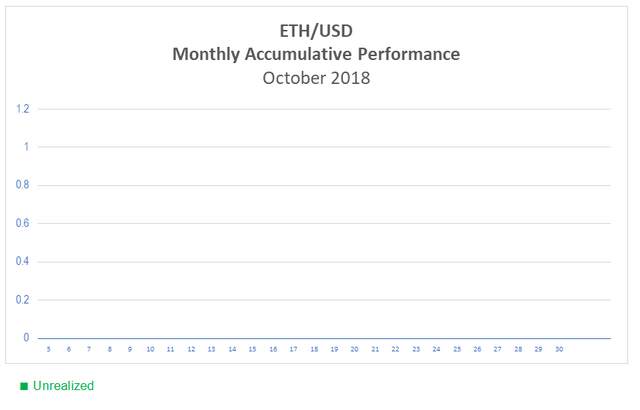 LTC/USD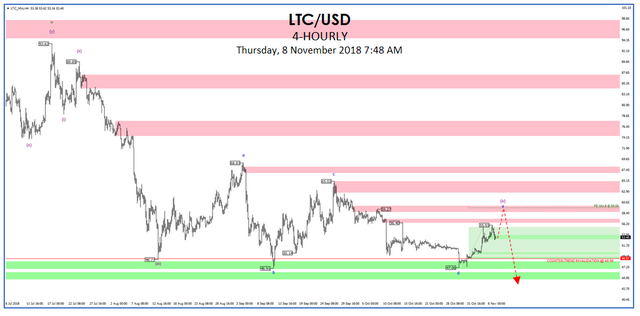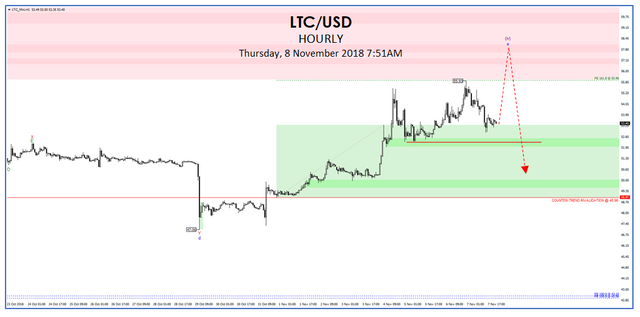 Similarly, the overnight pullback appears corrective, and another rally attempt is probable. In line with the call for further gains in the other two coins, LTC too may edge higher. But unlike ETH, this extended rally is seen as part of wave e of (iv).
This suggests that this rally, if it happens, is the precursor of a final fall to complete (v) of a multi-cycle low. However, a decisive break below the $52.30 level is needed to confirm that a top is in place. 
In this scenario, a fall to challenge the September 15, 2017 low of $32.48 is not inconceivable. But be warned, if and when LTC trades below $40.00, it will become attractive again to buyers, and it is likely LTC may bottom out somewhere between $32.48 - $ 35.50.                                     
TRADE IDEAS