Hey Steemitians
Its great news for bitcoin holders that miners are signaling for BIP91 but be careful of a "BIP DIP" because the price of bitcoin will follow.
 Investors and traders should be watching the signaling chart closely in order to make an informed decision on how they want to invest in the crypto market. As you can see, BIP91 is at 66% which explains why bitcoin and the altcoin market have exploded today. BIP91 needs 80% support and will lock in, in only two days. We have lots of time for the extra 14% required to complete the decision which would prevent a fork and split.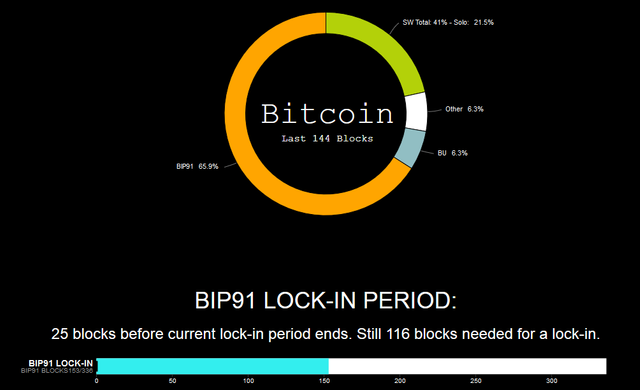 Watch out for that "BIP DIP"
Bitcoin has had a tremendous rally today because of the support for bip91. We've come a long way from the 1840 USD low all the way to 2360 USD in just 24hours. What a score for people who picked up some BTC at the bottom! Holders are being rewarded for not panicking and new investors who got in can help us go on a nice run if BIP91 is implemented smoothly.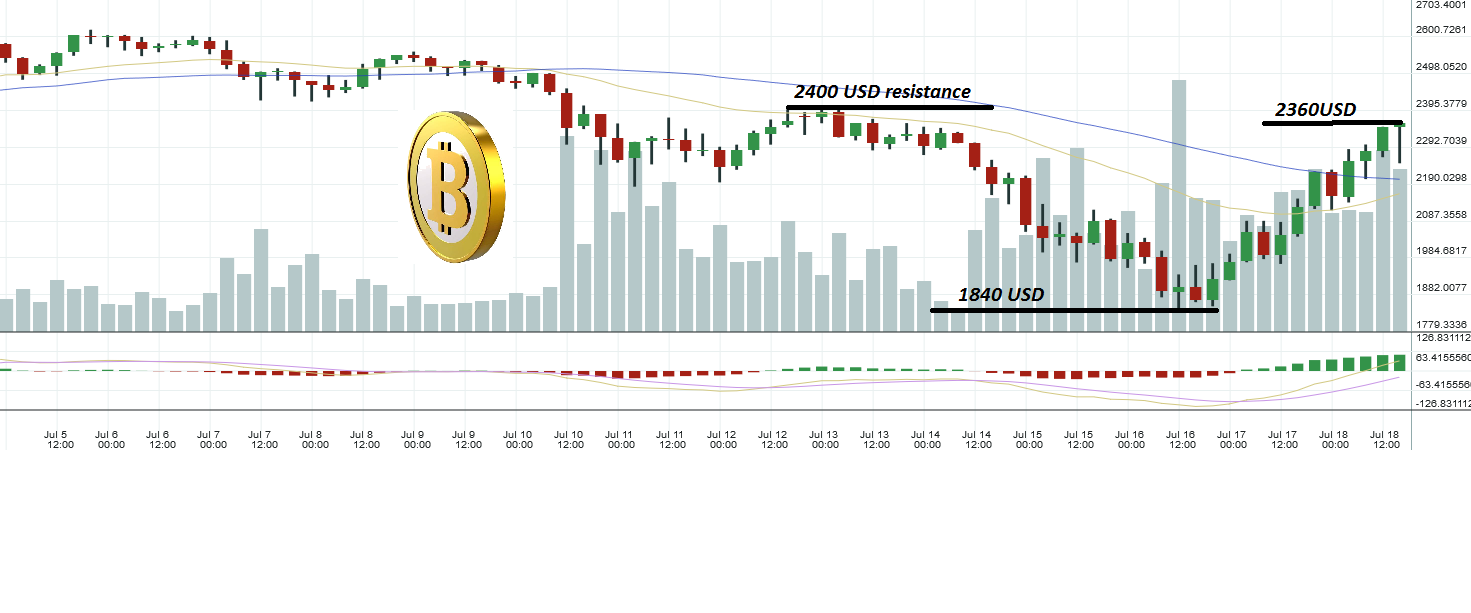 Crypto market recovers 26 Billion USD in Two days
The entire crypto market has been pulled up from a severe correction putting a smile on many nervous investors. The crypto market cap reached a low of 61 billion July 16 after hitting  a top of 116 billion on June 20. Currently were sitting at 87 Billion and the chart looks extremely bullish.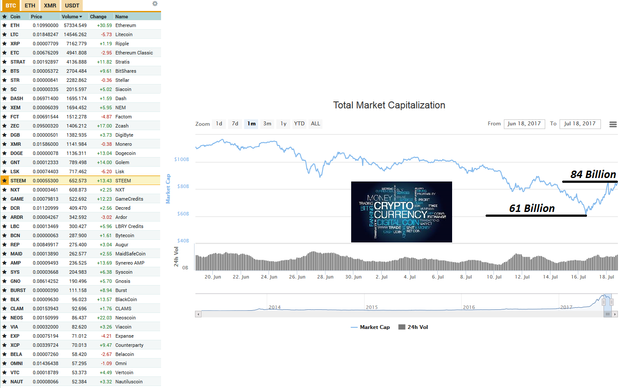 Steem is one of the top performers today which is no surprise
Steem has risen from 80c USD July 16 all the way up to $1.31 USD July 18. I was lucky enought to pick some up at the 90c price but I'm kicking my self now for not picking up more! Oh well that's hindsight lol. Locked up steem helps prevent volatility especially at times like this. If we can get one more dip in steem I might add some more before the train leaves for good!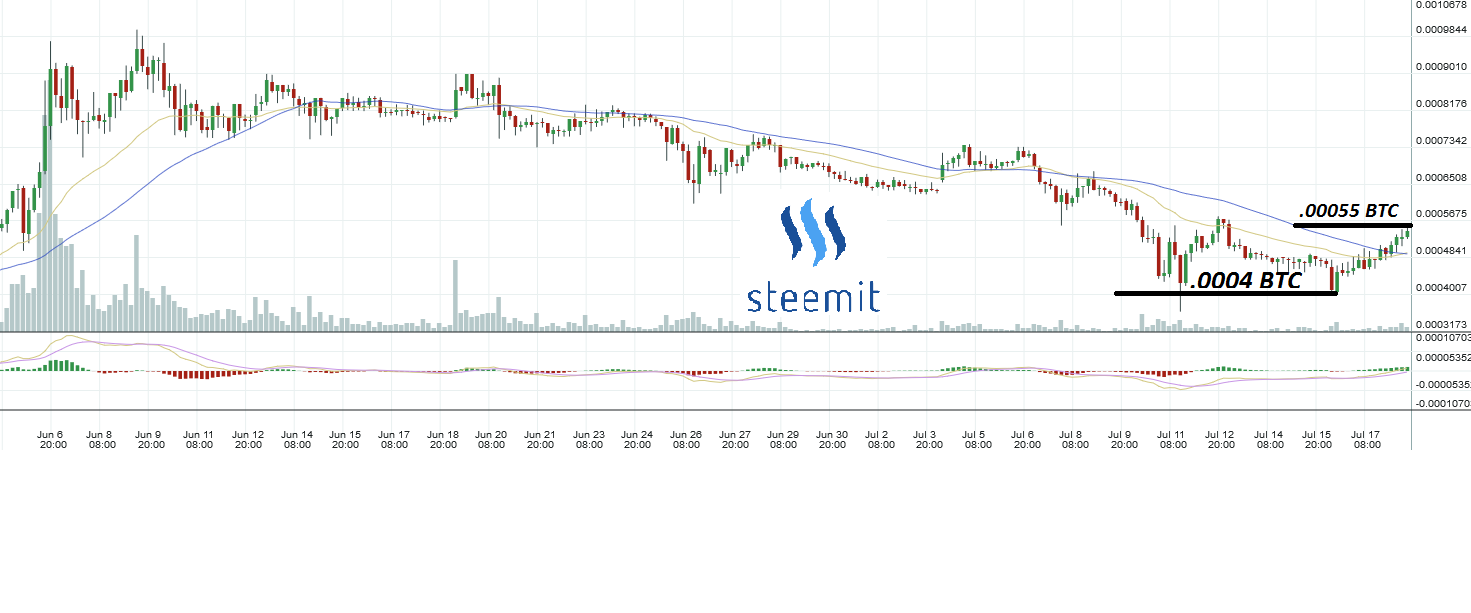 Steem ON!