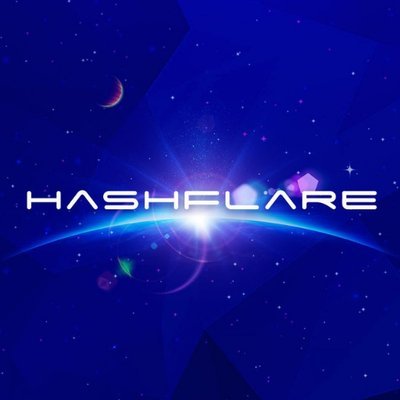 When crypto was going through an exuberance phase and mining was more profitable than ever due to high bitcoin price, the profitability (Greed) of the mining contracts got the best out of me. After doing my research, I have decided to invest in Genesis life time mining contracts in June of 2017. Since I had invested in Genesis, mining profitability was increasing so much that I started looking into other platforms like HashFlare...
I have invested 5 BTC and purchased 510 TH of mining power.

I have done no affiliate marketing and I do not have any referral commission on this account. I was able to make and withdrawal 4 BTC out of my 5 BTC investment. So, I have lost 1 BTC. HashFlare as of now has not been paying to customers for the past 3 months due to mining being unprofitable.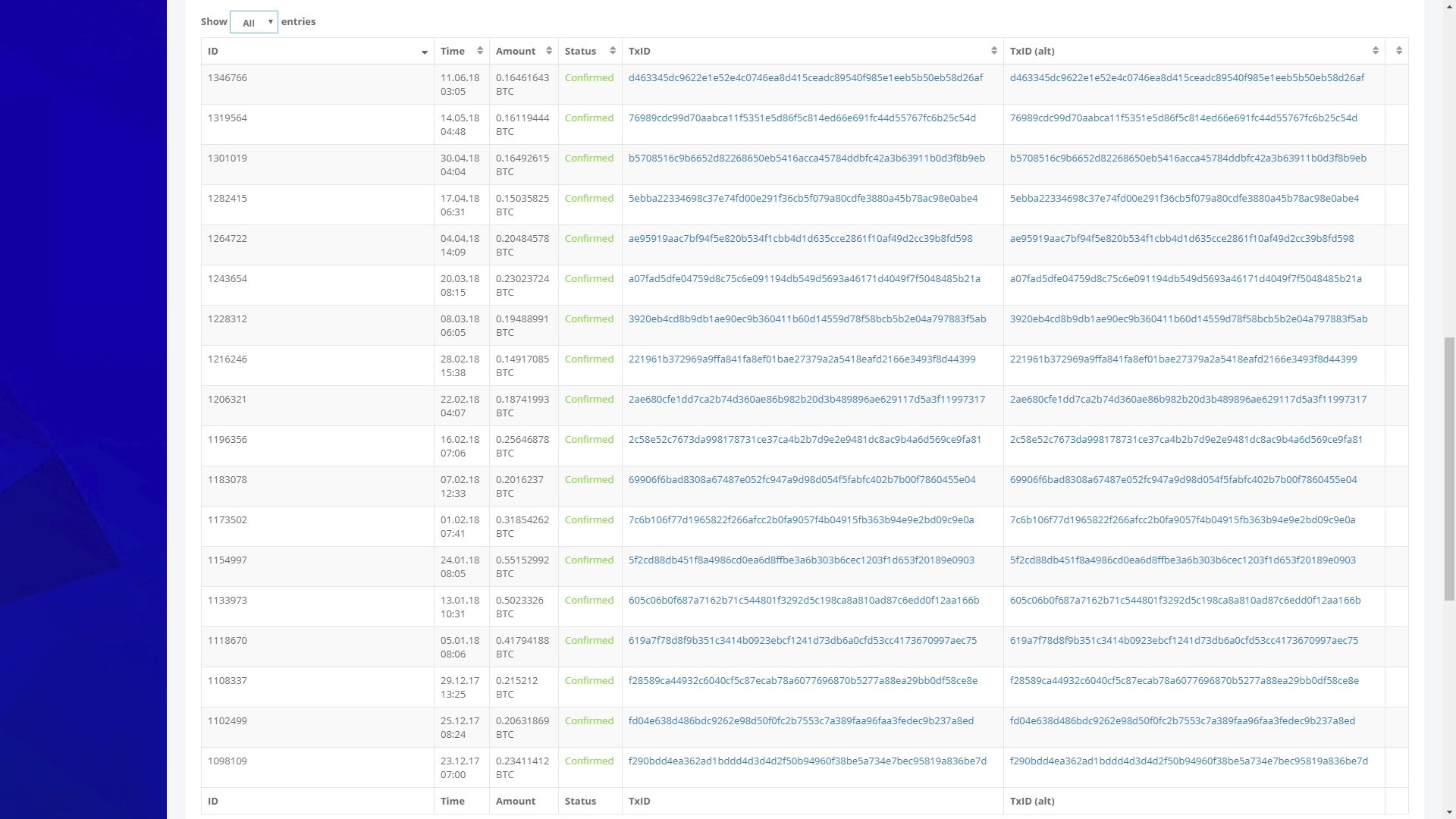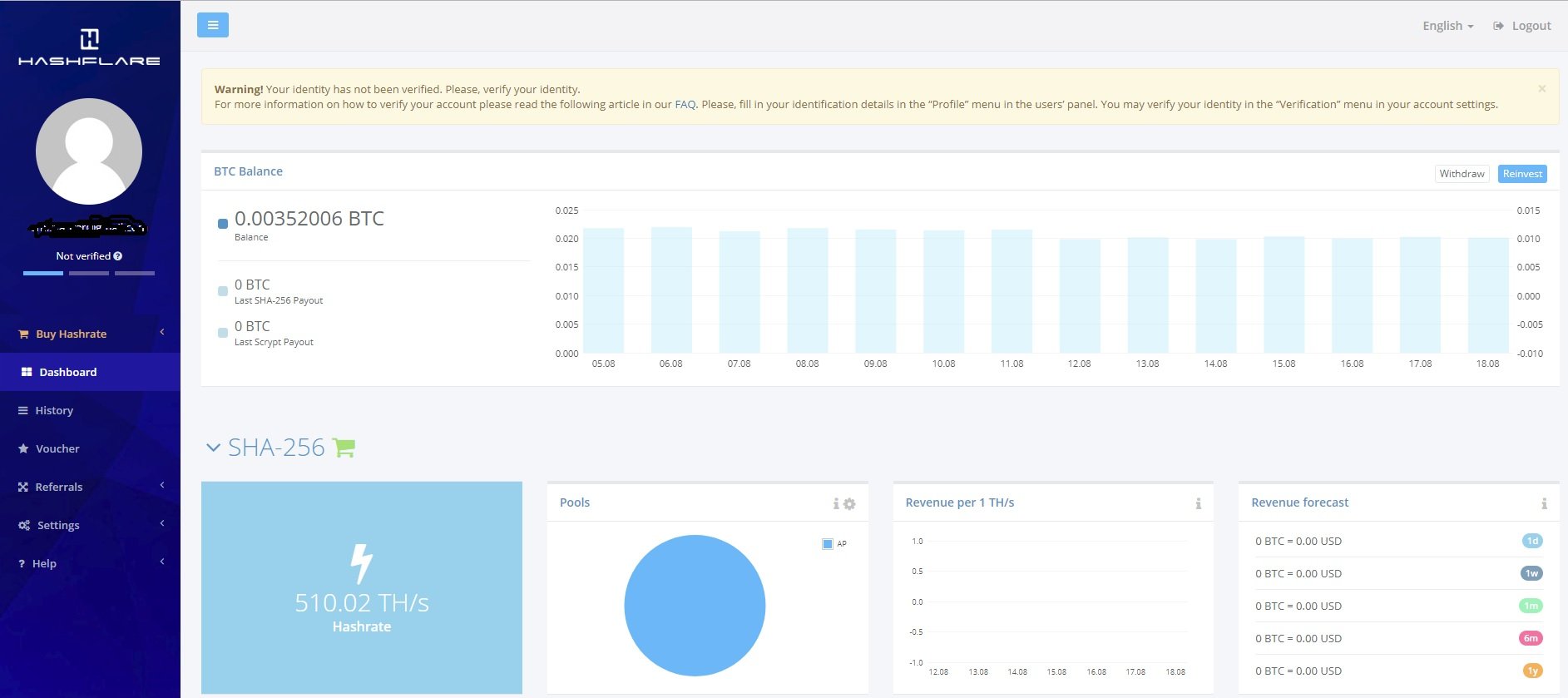 After investing in HashFlare and seeing bitcoin fail 20,000$ line, I have decided to sell 50% of my BTC holdings at 18,572$ and got into Tether. I watched the price going down and rebounding from 6,000$. I have FOMO'd back in around 8,000$. This trade slightly more than doubled my BTC amount. So, I was able to make up for the loss and profit from the swing.
This was an expensive learning lesson for me. If I only held onto my bitcoin I wouldn't be in loss. Because I withdrew small amounts, I don't even know where most of my earnings are. So, the bottom line is HODLing is better than investing in mining contracts. Stick to what you know, only invest what you can afford to lose and if something is too good to be true, then its probably not true!
Protect yourself out there boys and girls!