The Bitcoin Investment Trust (GBTC)is up big, it is hitting fresh new highs again this morning! Check out the chart below from E*Trade, it is up over $200 today!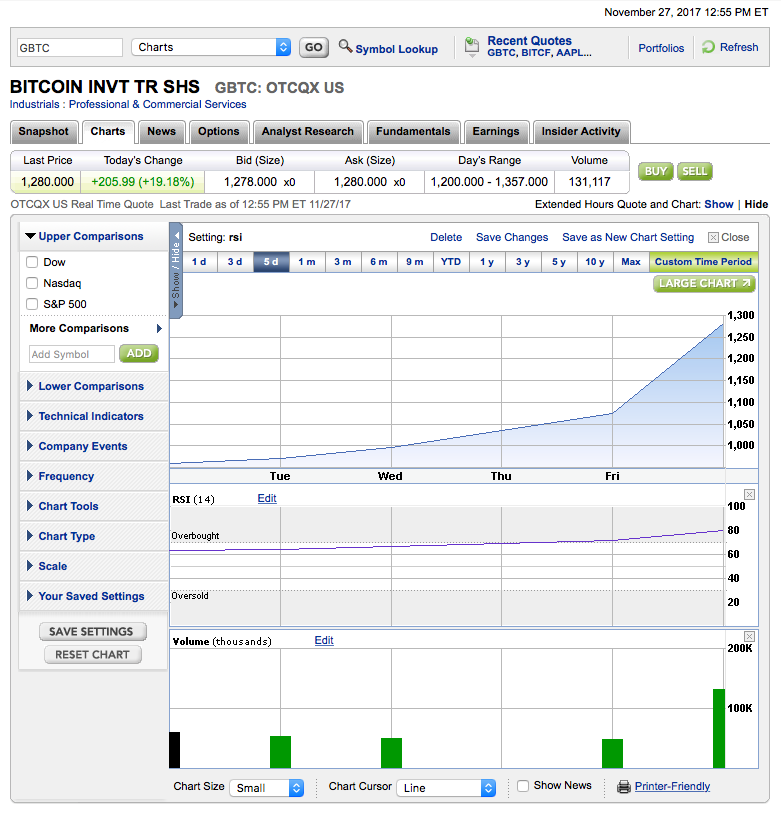 I asked my mom to check GBTC on her phone to confirm, however when she she did she did not look impressed, so I checked it out to see what she was looking at, it was the price of Google (GOOG), which is right around where GBTC was Friday! That is why I put GBTC surpassing Google in the title, it took it's slot in our finance apps.
GBTC Bitcoin Investment Trust Portfolio Update!
It is Bitcoin $10,000, and my GBTC is up $10,000, what a deal! I have been blogging about GBTC here all year, it is starting to pay off nicely!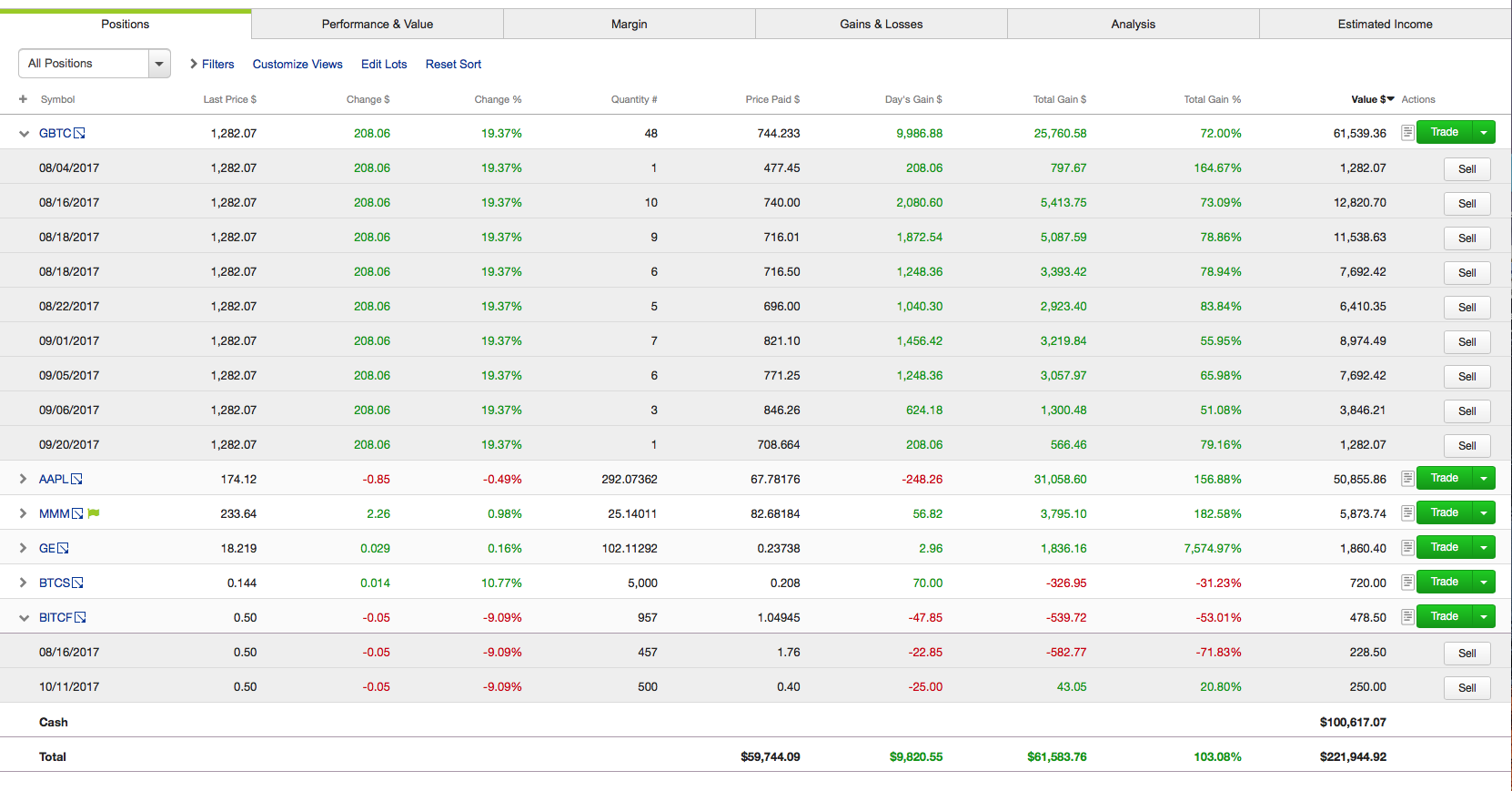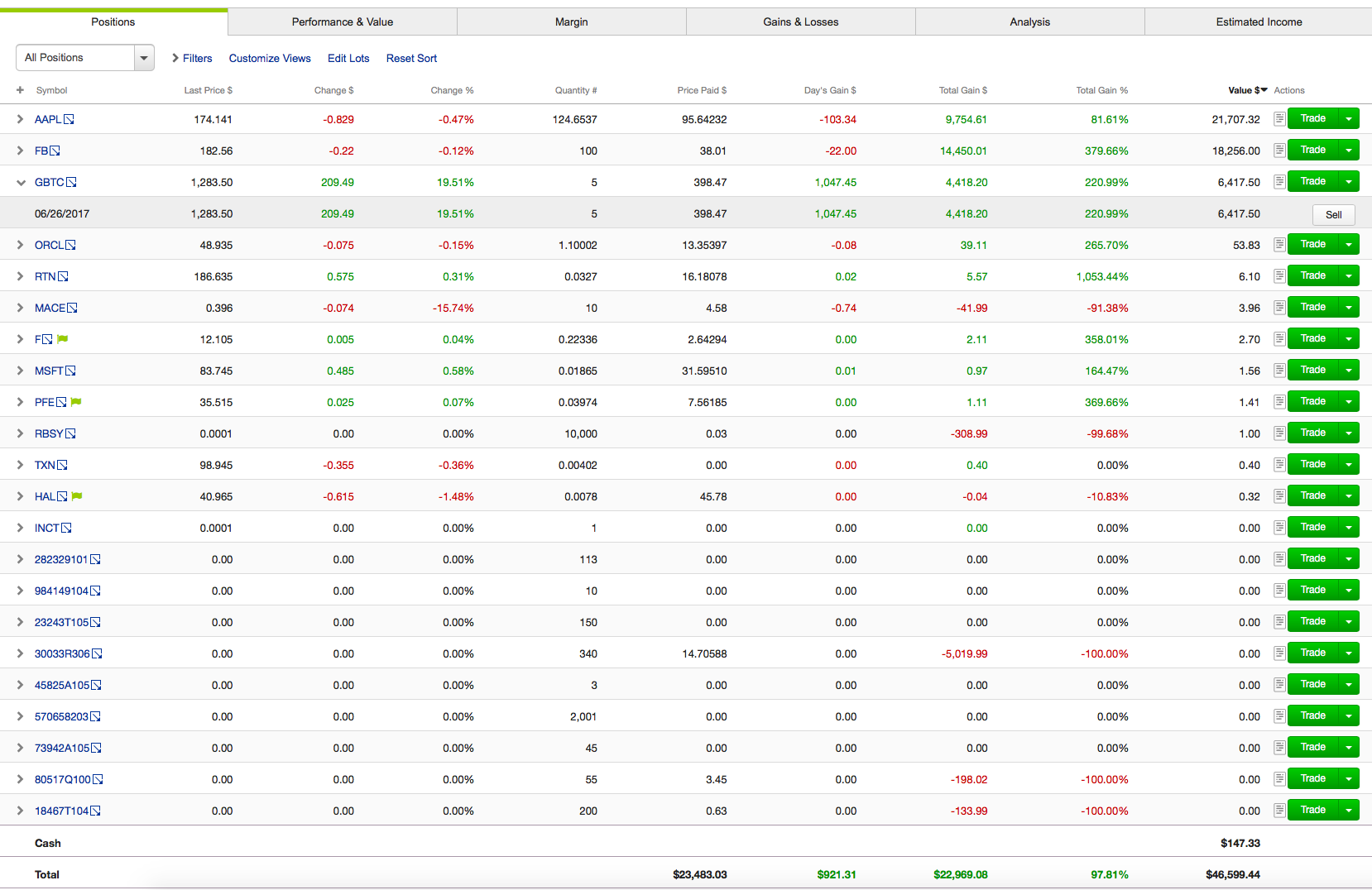 All this Bitcoin, when are you going to cash out!
The answer is hopefully never all at once, but to celebrate Bitcoin $10,000 I am going to spend a .10 today, already loaded up my Bitpay card and am headed down to buy a new Surfboard, mainly for surfing with the Go-Pro on my @honusurf steemit blog! Investing a little bitcoin in a surfboard, not a bad deal if you ask me!
If you like this post please up vote and follow me @coininstant for more!