Turkey's first Bitcoin ATM has been opened for use the Istanbul Atatürk Airport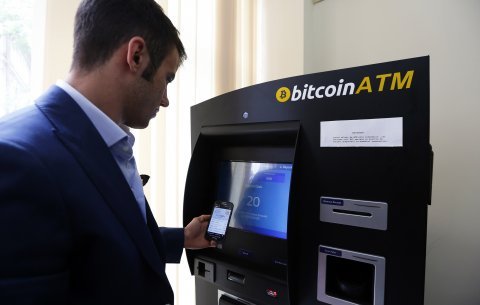 For the first time in the month of April last starting to be used in South Cyprus Bitcoin ATM, now in Turkey has been opened for use. Especially recently first $ 600 went out on even 1000 dollars and then traded in Bitcoin he had managed to become one of the most talked about topics of the past week.
Together with the increase of the interest in bitcoin in Turkey BRSA for the first time, had published a press release about bitcoin virtual currency seriously and this was referred to.
Those who come from Istanbul Ataturk Airport to visit the country with bitcoin ATM placed in the hands of the remaining coins or extra money before returning to their home countries through ATMs will be able to convert to bitcoin if they wish.
ATM this is mainly the currency of the country, regardless of that the user has installed the bitcoin convert to money. In addition, users make a donation to this charity if they want their money or shopping, you can use a plug to convert.
Travelers on international flights of the airport ATMs that belong to the company named in the section box is located. Therefore, users unfortunately for the moment this is benefiting from ATM abroad without a ticket; however, many people talked about a lot in recent times due to spark curiosity in the interest in bitcoin is expected to increase.
Of course there are still some question marks in the minds of security issues. But the increase of these types of applications, users are more careful about security awareness can help.
(Ataturk Airport - 2013)