The unfortunate prediction at the Davos Forum... The price of Bitcoin? It will come to zero.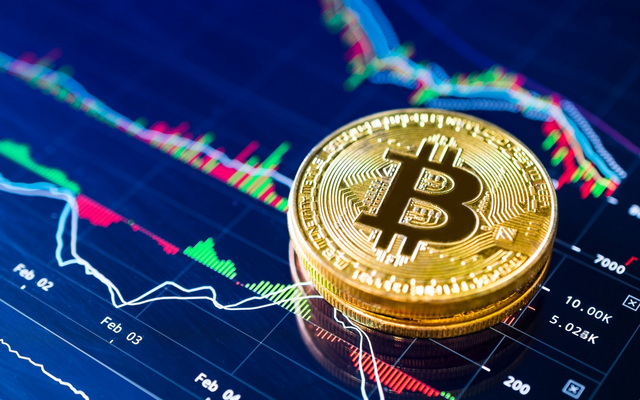 According to the founder of Bcg Digital Ventures, Jeff Schumacher, the value of the cryptomoneta is destined to contract further after the fibrillations of 2018. "The Blockchain is an extraordinary technology, but not a currency". Here's how and when it will be adopted by businesses and consumers.
I firmly believe that the price of Bitcoins will come to zero". This was said by Jeff Schumacher, founder of Bcg Digital Ventures , speaking at a debate organized by CNBC in the frame of the World Economic Forum scene in Davos, Switzerland. " I think it's an extraordinary technology, but it's not a currency, because it's not based on anything ". The point is always that: one thing is the Blockchain, the technological support on which cryptocurrencies are built, another thing is Bitcoin, a virtual currency subject to enormous speculation and fluctuations in recent years (it lost only $ 2018 billion in value in 2018: today a unit was worth $ 3,571) scared markets and governments.
Regardless of the visions for the declinations of technology, when will the Blockchain really take off ? For Garlinghouse it will take five years, but for Schumacher three will be enough. Hutchins did not express himself in temporal terms, but he specified that the systematic adoption of this kind of solutions will take place when consumers can use their services without asking the question of what is behind them to make them work.
Schumacher is one of the most fervent advocates of companies developing Blockchain-based solutions. And for him, as for Brad Garlinghouse (CEO of Ripple and another speaker at the workshop), the future is not Bitcoin, but a series of open and decentralized systems created thanks to the Blockchain that businesses will use as new generation protocols for their activities . At the Davos meeting there were also Edith Yeung, partner of 500 Startups, and Glenn Hutchins, co-founder of Silver Lake Partners. Hutchins pointed out that Bitocoin could have a role as a deposit of value, a sort of token portfolio to be used in different types of transactions. While for Yeung the Blockchain will be central to the payments sector, but with another role. "In emerging countries, especially those in Asia without financial infrastructures and with a low rate of credit card spread, it is much easier to imagine payment circuits based on Blockchain than on consolidated systems in Europe and North America ".
Source: P. Licata