Bank of America accepted Cryptocurrencies as a Threat to Their Business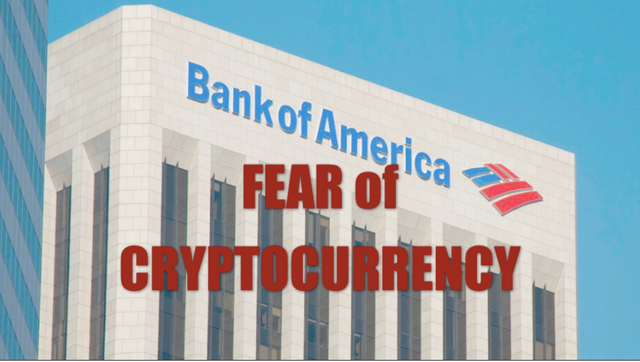 Finally the fear of banks coming out and this is for the first time any bank acknowledges that cryptocurrency is a threst for their business
America's largest bank - Bank of America accepted that Cryptocurrencies is a threat to their Business
for the first time that a large financial institution has gone on record to claim that cryptocurrencies and bitcoin may be a threat to their business, Bank of America made several claims to this fact in an official filing with the Securities Exchange Commission.
Now you can get an idea why Securities Exchange Commission is showing so much concern about cryptocurrencies, it is because banks are feeling fear of getting vanish in the future .
This is just a starting , of we compare cryptocurrencies as a mode of transactions banks stands nowhere near to cryptocurrency, As it is fast, cheaper on at open ledger and most importantly reliable .
Cryptocurrencies will be the future of global economy and this is what disturbing banks as they just want to hold us into a bull cart at the time of Ferraris .