Another chart I look to when judging direction on longer timeframes is the ratio of Gold to Bitcoin (Bitstamp:BTCUSD/FX:XAUUSD).
Weekly timeframe zoomed out view for context: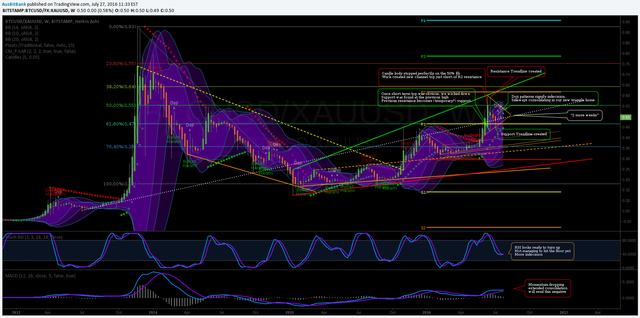 Zoomed in on recent action with my notes: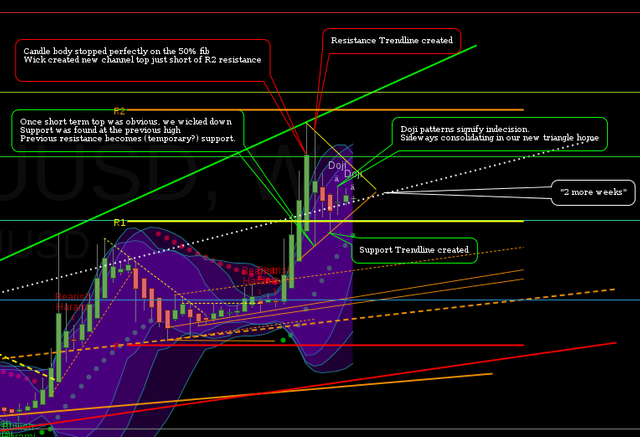 And finally, here is the link to my actual working chart - You can explore, clone and modify it as you want :)
https://www.tradingview.com/chart/doUkPjx9/
I'm short term bearish, mid & long term extremely bullish. I would expect around 2 more weeks of sideways before a quick dip down to retest support. I still expect to be back around all time high levels within 3-6 months maximum.
I am not an expert, do not trade based on ANYONEs advice alone, do your own homework