Hey steemians
How are you!!
Here is a Quick BTC/USD market Update related to my last post -- Bitcoin dead cat bouncing
I just Cautioned everybody that When it will Breaks Ascending channel be it from Golden Fibonacci level 61.8% ~ $7509.60
level.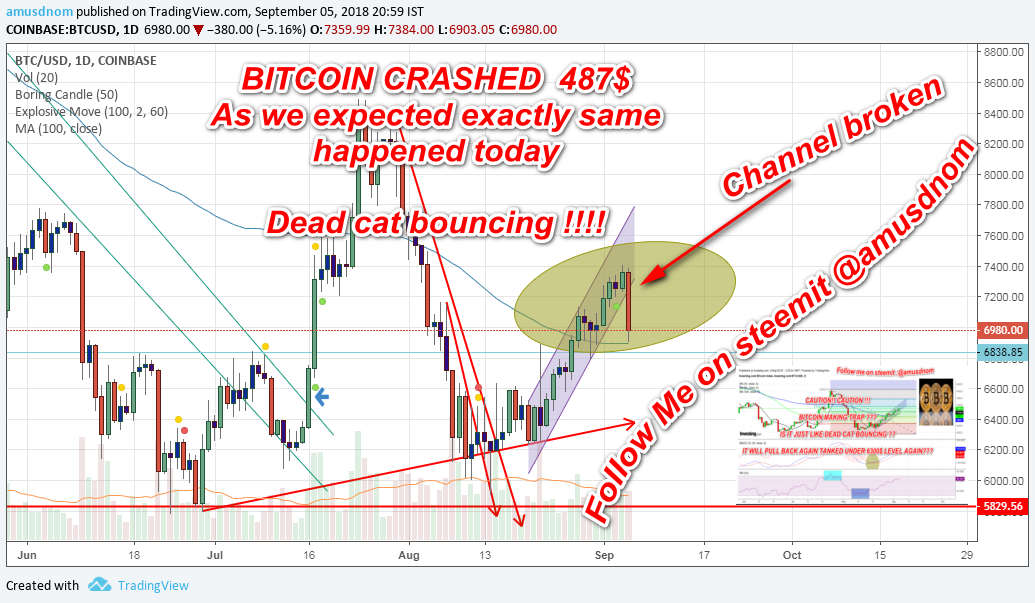 current status of the Bitcoin Market Data from Investing.com... have a look

Some facts that might be responsible for this downfall........
1. Technical analysis and data reading showing that it is trading in Ascending channel and it could break anytime..
if this happens then it will start downfall again.. same thing happened today.. after breaking trend channel it goes down.. as big supply comes through and price unable to sustains..
2. Us securities agency SEC has not approved and time dealy might have another reason it caused drainage.. As sourced news claimed that SEC might have no chance to approve in between This Year!!!
3.Another Scary Reports is Goldman sachs postponed Bitcoin trading as of now.... This is main reasons I think.. After news flashed out that Goldman Sachs might be drop Bitcoin trading all supply and short sellers Sellers goes active in shorting the bitcoin which caused Bitcoin to trade and made low of $6903.05
So here are few screenshot that might be help full on this topics.. As this is Part of Morning post...
Please go though it.... If you just missed that.... Hope it will guide you through..
Here is the Link ....
https://steemit.com/bitcoin/@amusdnom/caution-caution-bitcoin-dead-cat-bouncing-will-like-to-fall-again-from-usd7509-6-level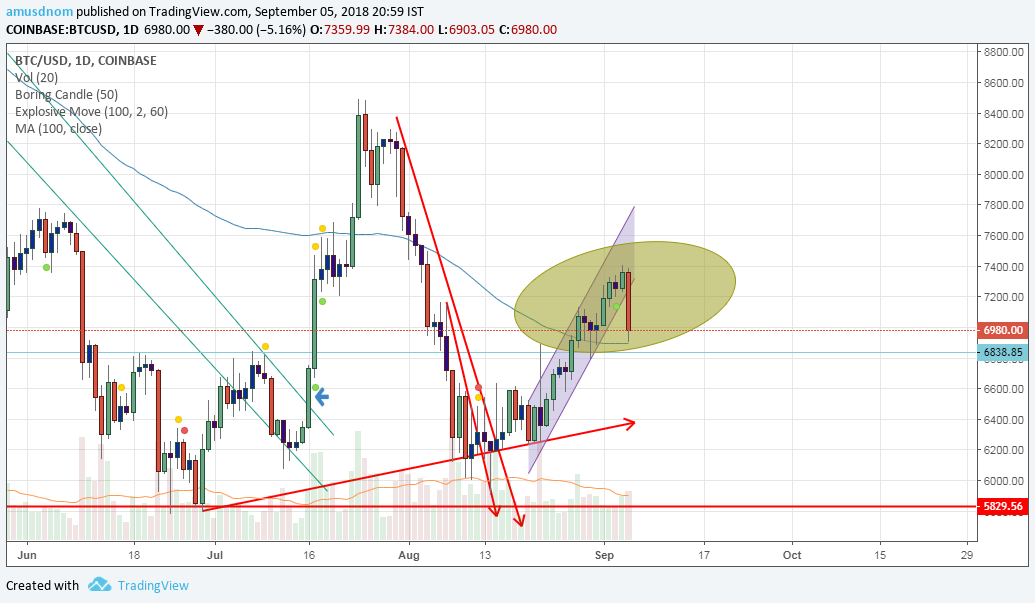 Another two was just taken few days back and Todays Morning...
---
Technical Analysis taken from Investing.com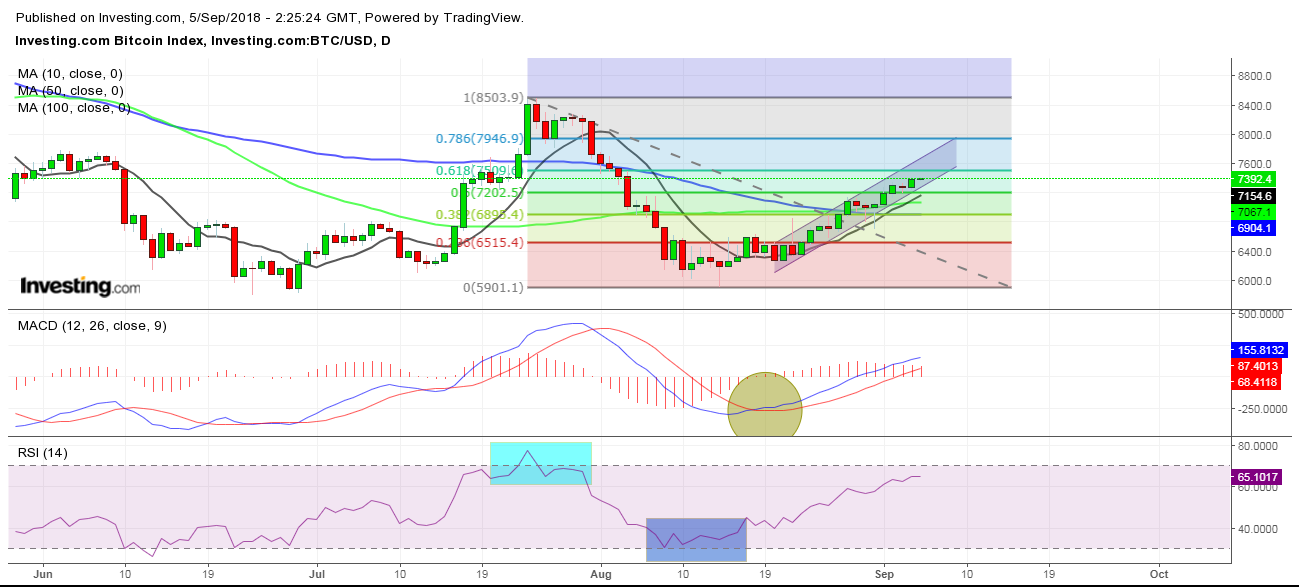 And Last but not the least....... The last records was taken from when Bitcoin just stared to Bounce back....
I mean dead cat bounce.......... Ha ha.....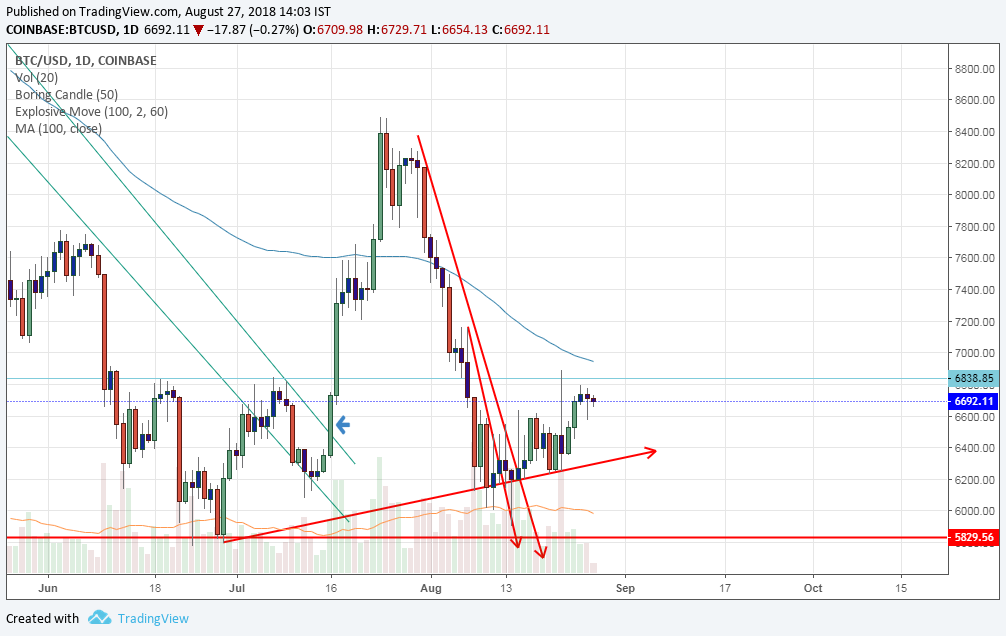 Thanks for reading ..............
Regards - @amusdnom