Traki, "the Walmart" of Venezuela, already accepts cryptocurrencies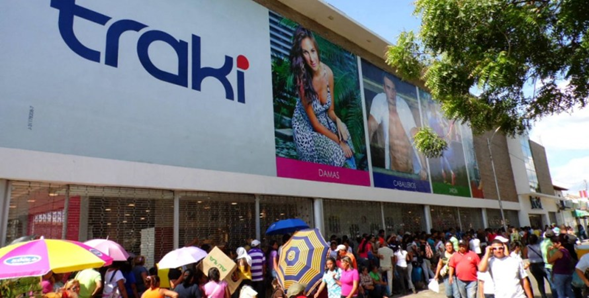 Traki, a large retail store similar to Walmart, according to a Reddit user, began accepting cryptocurrencies.
The situation in Venezuela is known as hyperinflation, which is equal, to an accelerated and massive printing or issuance of fiat money by your government, trying to "create wealth from nothing". Derived from this situation, businesses and their clients are looking for ways to coexist in such a sick economy.
According to a Reddit user published by ImVito, in a video account he was able to buy 884 articles of school supplies and clothes with only $ 260 in BTC. Supposedly, the money was donated by the Reddit community and all the items will go to the needy children of the country, as a charity.
Likewise, in the published video you can read "Real Adoption and Real Help", since the user has also shared the transaction of the purchase. In addition to Bitcoin, these department stores also accept Dash, Ethereum, Litecion (LTC) and Bitcoin Cash (BCH).
According to a Bitcoinist report and an article previously published in CryptoTendencia the adoption of Bitcoin has grown in the country and it is estimated that 1075 BTC have been negotiated in 7 days until November 3, surpassing all previous highs. The previous example is just one that describes why cryptocurrencies are emerging as preferred means of payment in the country.
At the same time, the government is determined to force citizens to interact with their new national Petro crypto currency, despite the highly suspect stability of the latter, and of course the distrust that the population has towards their government.
The implementation of Petro's mandatory payments also seems to have formed a method to force prices, passport application fees exploded in terms of Bolivares when Caracas only accepted Petro last month. What can literally be said that neither the government accepts or wants its own bolivars.
Of course, international pressure also intensified, recalling that the United States announced sanctions on Venezuela's gold exports. And remember that to further aggravate the situation, the Bank of England blocked the repatriation of 14 tons of gold from Venezuela; which are valued at 550 million dollars and belonging to the international reserves of the Caribbean country, with the argument that President Nicolás Maduro, "could sell it for personal benefit."
This news, are some of many that arise in Venezuela, due to the growing crypto-mania that is being lived, as it shows, the Venezuelan information medium the Impulse, which published an article entitled "Sell your car, in Bitcoin. Save your money from inflation! ", Which exposes the damage caused by inflation and the solution represented by Bitcoin so that Venezuelans can protect their money.