Still sideways
Ups and downs, ups and downs. We are in this continuous 30% channel (3300$ - 4300$) since December, with no signs whatsoever of breaking it. However, there's some sort of pressure accumulating, the Ichimoku cloud above us got really thick (circle), meaning there's a lot of resistance forming. Regarding the future price movement, we might witness a Elliot ABC - flat formation pattern, with a bounce a at the double bottom, around 3200$.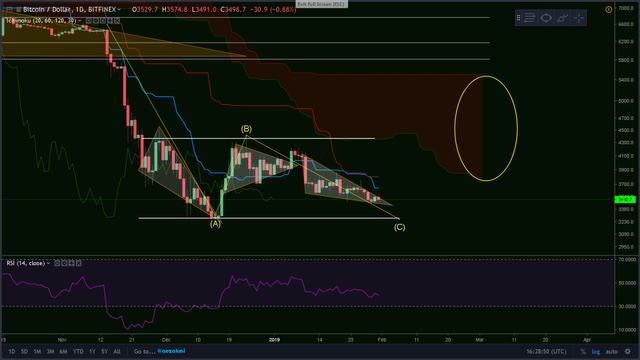 Moving Averages
Unfortunately we didn't break the 55 & 21 day MA (blue, yellow) resistance and are seeing the 21 still under the 55. Very interesting that the moment the 21 reached the 55 two weeks ago, we saw an immediate drop. I'm still considering that these particular MA's are to keep an eye on.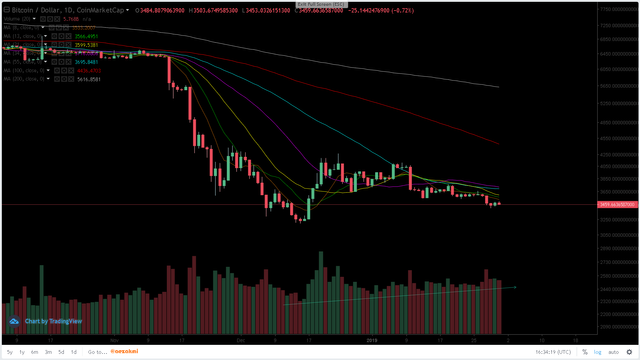 Continuation to the 2014 comparison
Bitcoin is still respecting the 2014 comparison so far, we've got a further bounce at the 200 week MA.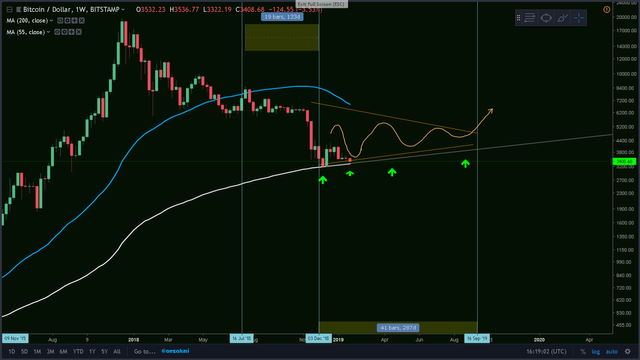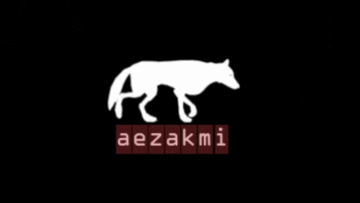 These are some of the exchanges I use:
(you can support my work by registering via these links)
---
ALWAYS CREATE A DIFFERENT PASSWORD FOR EACH EXCHANGE!
NEVER HAVE THE SAME PASSWORD TWICE!
SAVE THE PAGES TO YOUR BOOKMARKS, SO THAT YOU WON'T CLICK ON SCAM SITES! MANY GOT FOOLED AND LOST A LOT OF MONEY!

Thanks for reading and safe trading!✌
If you find this post useful, please: