If you've ever sold something on eBay or Amazon, you know that all the protections are in place for the buyers, not the sellers. If a dispute is opened, the case is nearly always decided in the buyer's favor; refunds are given to buyers without question; you can't even leave negative reviews for buyers on eBay! And then you have all the marketplace fees and PayPal and credit card fees, greatly reducing the amount of profit left for you. All these companies care about is their bottom line, which for them means making sure buyers are happy at the expense of sellers.
Is There a Better Way?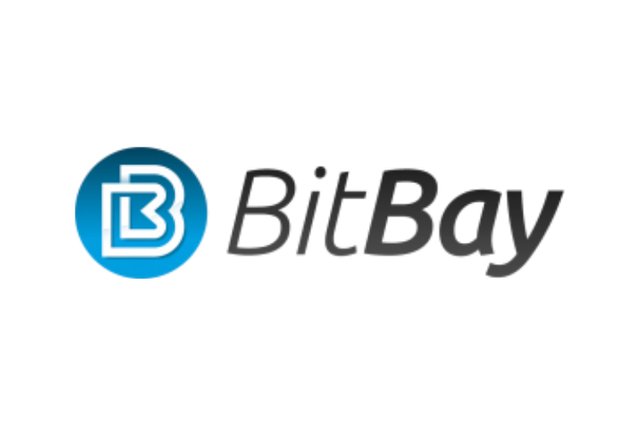 It makes you wonder why anyone would want to sell on these platforms! Luckily, there are better options. BitBay is an anonymous and secure decentralized marketplace that eliminates many of the negative aspects of traditional ecommerce marketplaces. BitBay offers the ability to:
*List items for sale or purchase items from other sellers
*Create or bid on auctions
*Use reverse auctions where sellers compete for the lowest price
*Hire someone for a job or search for jobs yourself
*Barter or trade items or services
Double Deposit Escrow System
Through the use of a double deposit escrow system, there's no risk of fraud. No longer can buyers falsely claim that they never received their item, or that it was damaged in transit, in order to force a refund. When you enter into a transaction on BitBay, a smart contract is created (you can use a template or create your own custom contract). In order to remove the incentive to break the contract, both parties are required to lock an agreed upon amount of Bay into a joint account. If both parties are happy with the transaction, they release the locked Bay and get their money back. However, if one party is unsatisfied, they can refuse to release the locked Bay and both the buyer and seller will lose their money. This creates an incentive for both parties to fulfill their obligations, all without having to employ a middleman. And upon completion of the transaction, both the buyer and seller can leave honest feedback for one another.
Anonymity and Security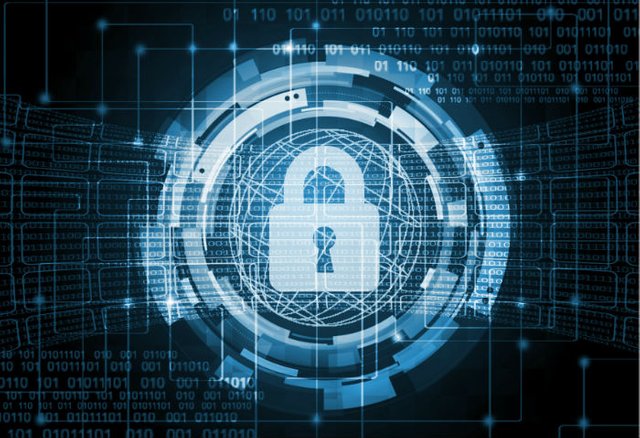 An added plus of using BitBay is that you don't need to use your email to sign up for an account. Bitmessage serves as an alternative to email and is completely anonymous. You do have the option of linking your email to get notifications, but emails are encrypted to ensure your privacy. Any personal information that you need to provide to complete a transaction is encrypted as well. Because of this, there is no risk of your identity being stolen or your email address ending up on some spam list. In addition to privacy, your security is also ensured. BitBay uses a special anti-keylogger and each account uses two keys, which can be hidden in images through the use of steganography. Your account is unhackable.
Accessibility and Money Savings
Another problem with Amazon and eBay is that you need a bank account or credit card in order to participate in the marketplace. This excludes many people from developing nations who don't have access to these resources, as well as people who maybe just don't want to participate in the traditional financial system. BitBay allows anyone with access to the internet the ability to sell goods and services online. Using a digital currency means that people from opposite ends of the world can conduct transactions with one another without the hassle of exchange rates or transfer fees. Plus, BitBay translates into 90 different languages, making it a truly global platform. And best of all, there are no listing or sales fees, no need for Paypal or credit cards and their associated fees, and it is completely free to use! This means that BitBay allows you to keep much more of your sales profits compared to other online commerce platforms.
Rolling Peg
You might think that with the high volatility of cryptocurrencies, a disadvantage would be that you may lose all of the value of your transaction before you are able to spend it. However, BitBay's dynamic rolling peg greatly reduces this problem. Algorithms and user voting are used to match supply with demand to keep the price stable. This is not to say that the price of Bay will stay the same forever and be of no value to investors, just that the big fluctuations are eliminated so that the price is stable in the short-term. The way this works is that user funds are frozen when the market crashes in order to keep the price from dropping further, and if the market pumps too fast supply is increased in order to bring down the price. Furthermore, you have the option to convert you Bay into fiat if you so choose, and with a peer-to-peer buying/selling system you don't even need to convert it into Bitcoin first.
Getting Started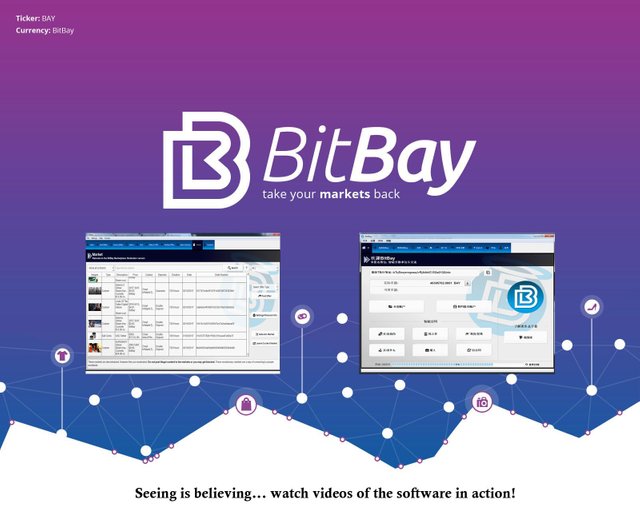 The only thing that might be seen as a drawback to using BitBay is that you have to download the software to access the marketplace. However, with video tutorials on their website bitbay.market, it shouldn't be too hard to get started. BitBay does what eBay and Amazon do even better and has features in addition to what the competition offers, so taking the time to get used to a new platform would be well worth it.