HAPPY BIRTHDAY LUCKSACKS!!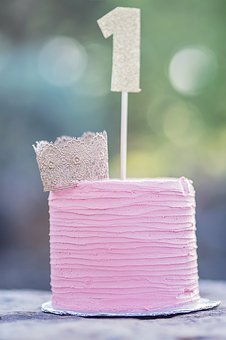 One brief year ago today the Steem Community Poker Leagues, created by @tuck-fheman and @bigpchef, moved to their permanent home on Lucksacks.com.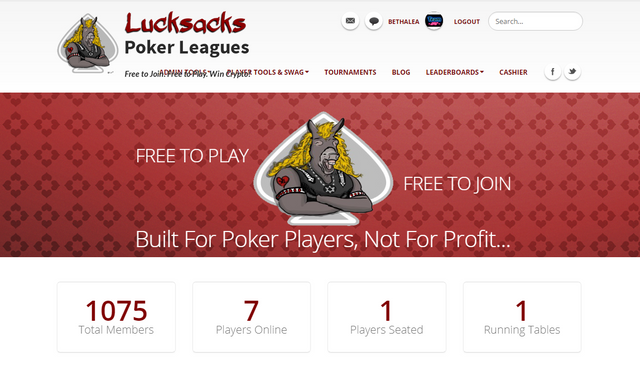 ---
From an idea born on a poker table in a kitchen to over one thousand community members strong, the individuals who surround lucksacks.com have become a living, breathing family. Founder @tuck-fheman has worked tirelessly to ensure that the members of this community are all hand vetted and approved. This doesn't mean that the occasional jerk hasn't made their way into our family; however they tend to show themselves as the nasty creatures they are and are dealt with by the community accordingly.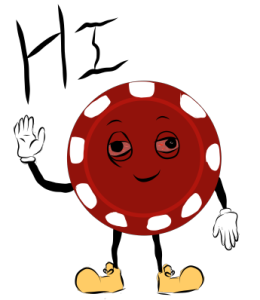 ---
What has the League Meant?
I'll go personal here... this is me, @bethalea and this league and most importantly, the people in it, have reignited my passion and love of life. Yeah, that sounds dramatic and I do tend to speak dramatically; however this statement is a straight fact. One year ago, I couldn't have told you what I liked to do... I had spent so many years engulfed in my family that I lost myself. Until one day my husband said about Steemit... 'they have poker, you know...' and I remembered that I actually like to play poker. Here we are a year later and I've made the best and most important friends of my life, people who have supported me and encouraged me to learn and grow. Thanks, y'all.
---
Here's from @michaelluchies (Hoodish on the table) :
"It's crazy to think that the SPL has only been around a year. I found this amazing community in January, and I can't imagine my life without it. It has helped me meet new friends, become more engaged with Steemit, become a better poker player, and just added a hell of a lot of fun to my weekly grind."
Hoodish writes for the SPL blog and therefore is directly responsible for the income that allows for freerolls on the site. Thanks Hoodish, you're an incredible poker player and priceless community member.
From @rawdawg, who is rawdawg no matter where he is...
"Lucksacks is the main reason I stayed on as a Steemit user when I first signed up"
"I have been playing on lucksacks close to the duration of its existence and it is by far the best community of people utilizing the Steem Blockchain"
Rawdawg, I count my blessings when I count you as a friend. I hate seeing you on the table at the ring games but that's only because it hurts to get rawdawged ;) Thanks for you support and for your fire, for your tenacity and your loyalty. Yer the best dawg. ;)
And finally, from @sevendst19, eloquent and humble;
"Lucksacks is why I'm on steemit"
There it is. Thanks Seven.
---
The Social in Social Media
As a social media site, Steemit is often difficult to negotiate and understand. Its hard to find people with your interests and further, to engage them in any real discussion. The poker table is where we meet; where we argue and laugh together. Where we find each others blogs, from homesteading to crypto ... stay at home moms to Venezuelan community orgainzers. Our community is made up of other communities on Steemit: we have friends from @thealliance, the LBGTQ community, the Veterans of Steemit, @Curie @SBC and witnesses @ats-witness, @followbtcnews, @guiltyparties, @ro-witness and @adsactly to name a few.
A guy who hasn't been around in a while but who deserves all of the accolades is @bigPchef. Founding lucksacks with Tuck, he is the guy who made all of our freerolls possible before Hoodish. He wrote, he collaborated with Tuck and helped create this entire space for the rest of us. Thanks P, can't wait till you have some time to play with us again so I can beat you. :)
Our biggest and longest supporter has been non other than @ats-david. Call him what you might, I will argue that he is considerate, giving and kind. This community has made it to where we are today because of his support. So thank you, David.
---
Finally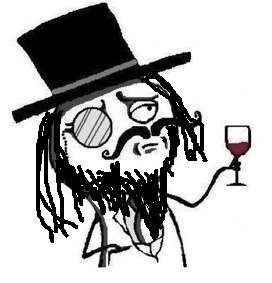 It all comes from and is because of this guy, Tuck Fheman. He has set the tone for this community. We are ferocious in our protection of each other and this place because he has inspired us to be so. By his own actions we understand how to be brutally honest and biting in our table talk and yet when to back off, to not be actually hurtful. It's a delicate balance between brutal honesty and kindness and couldn't have come from anyone other than you, Tuck. Thanks.
---
Happy Birthday
Happy birthday y'all! Love you guys, you know I do. Can't wait to see what the next year brings!
love, b.
Support Those Who Support the SPL!
@ats-witness - @pcste - @followbtcnews
@adsactly-witness - @curie - @enginewitty - @ro-witness