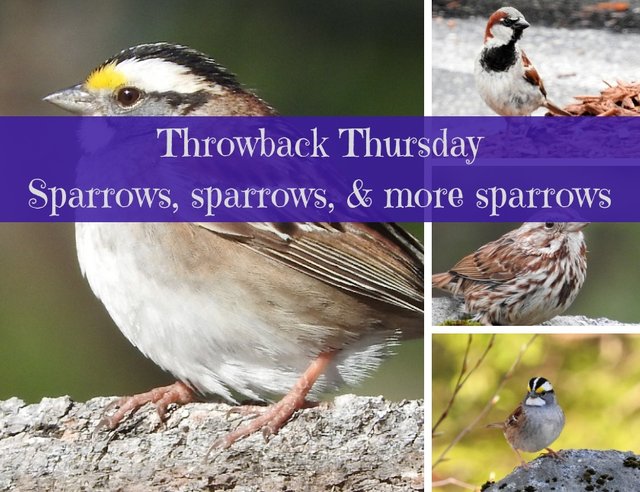 A couple of weeks ago, I did a collection type of post, featuring some of
my shots of Blue Jays and Bluebirds
. Last week, I decided to try to start a series of posts that show
all the different kinds of feathered visitors
to our yard. I quickly discovered it was going to be a much bigger project than I first thought, given how many bazillions of photos I've taken, and how few of them are properly labeled... 😜
Now I'm going to try grouping these in various ways, like summer birds versus winter birds, types of birds (sparrows, hawks), and coloring. Today I'm sharing some of the varieties of sparrows that dropped by my old Avian Eatery (I haven't been able to maintain feeders this winter, for a myriad of reasons). Oh, and these IDs were made thanks to the help of Cornell Lab of Ornithology and a local FB bird watching community.
Hope you enjoy!
Taken with my old Olympus Digital camera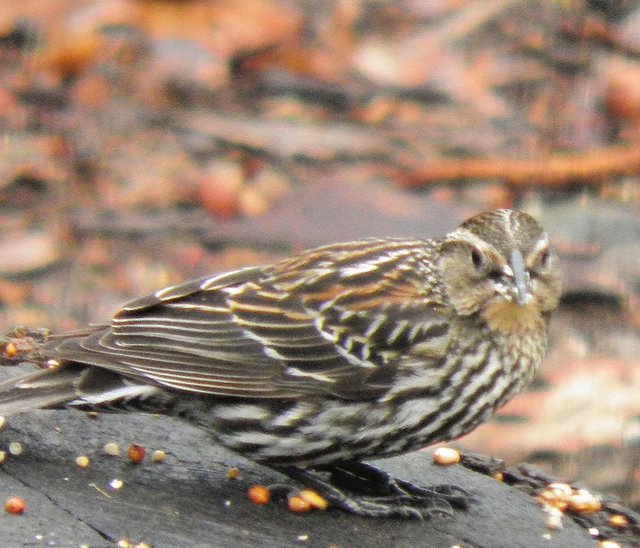 Song Sparrow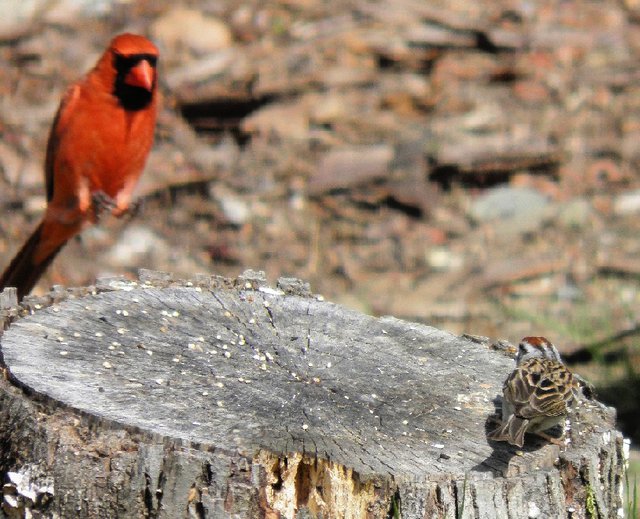 Male Cardinal surprised by a Chipping Sparrow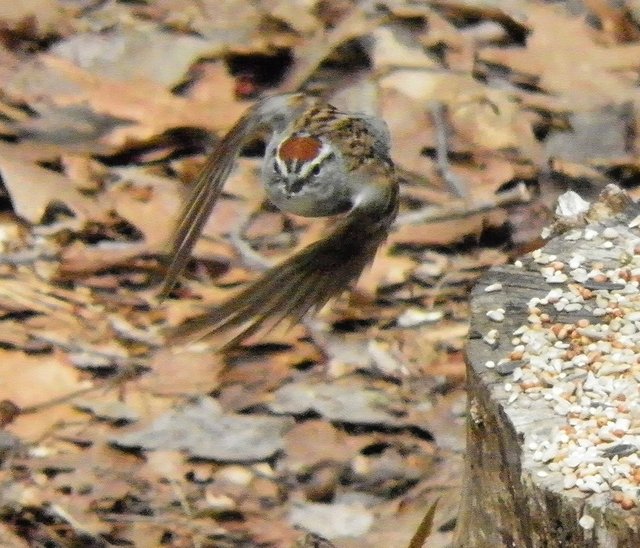 Chipping Sparrow in flight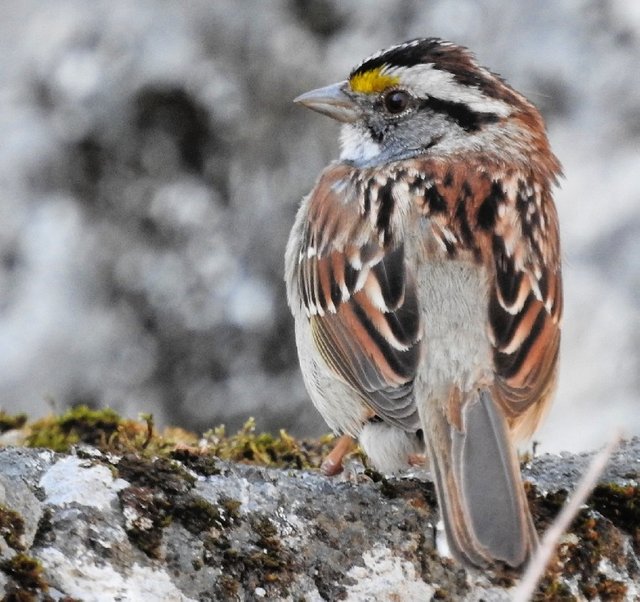 White-throated Sparrow    
Taken with my not-so-new-anymore Nikon Digital camera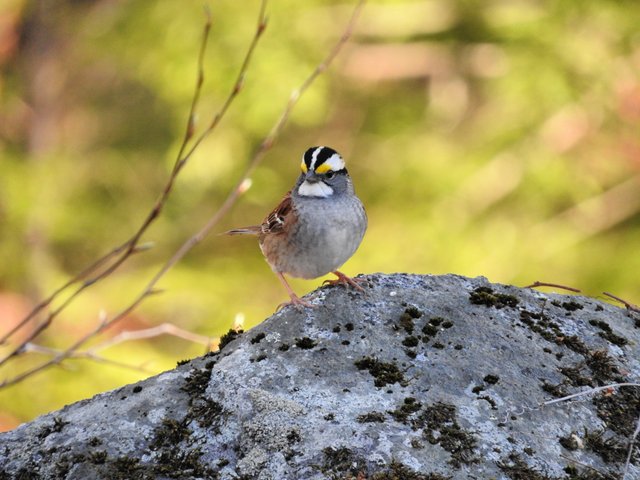 Sassy White-throated Sparrow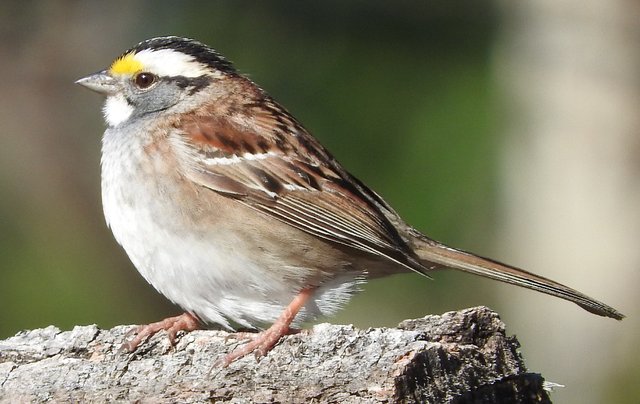 White-throated Sparrow on the woodpile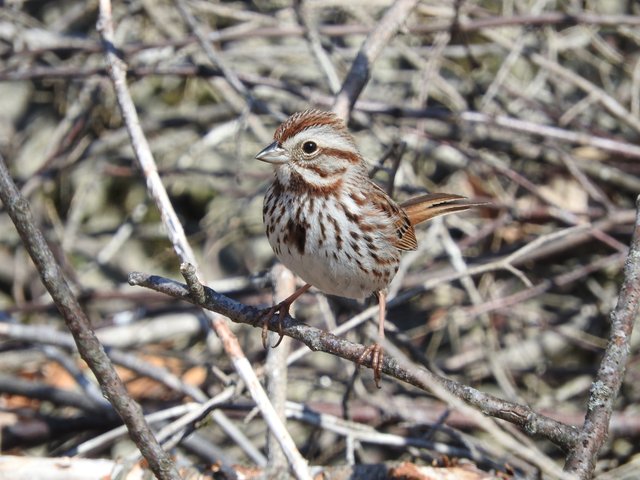 Song Sparrow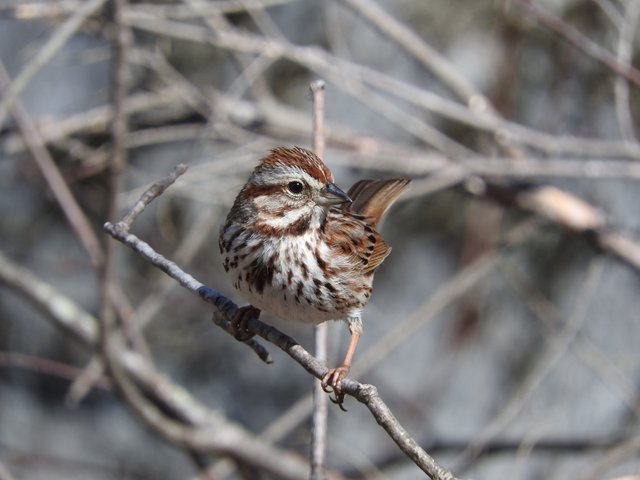 Same Song Sparrow posing for the camera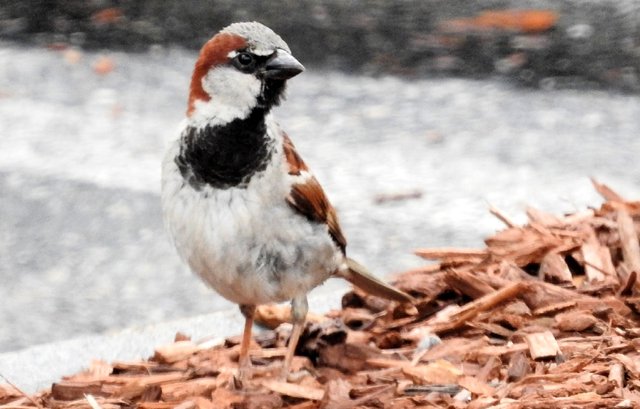 Happened to have my camera on me, and caught this male House Sparrow in a local Lowes parking lot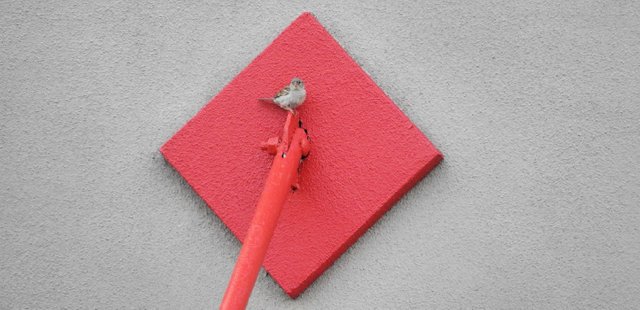 Female House Sparrow hanging out on the Lowes sign holder thingy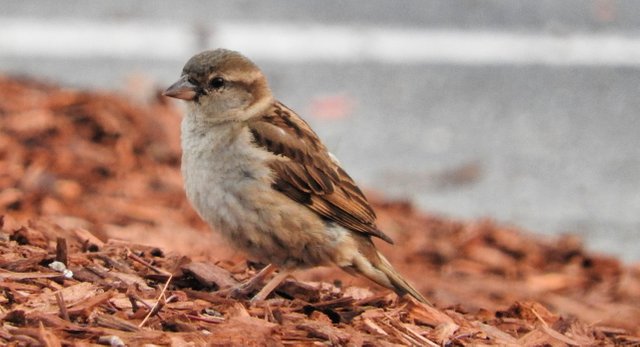 Female House Sparrow in the Lowes parking lot, next to our car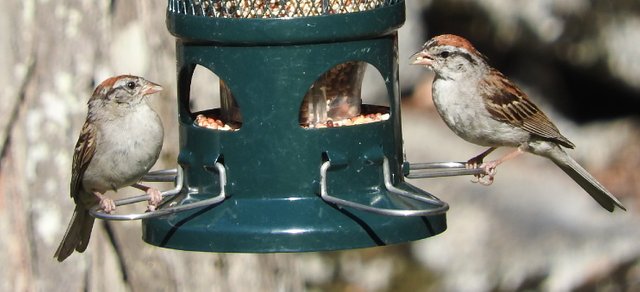 Chipping Sparrows...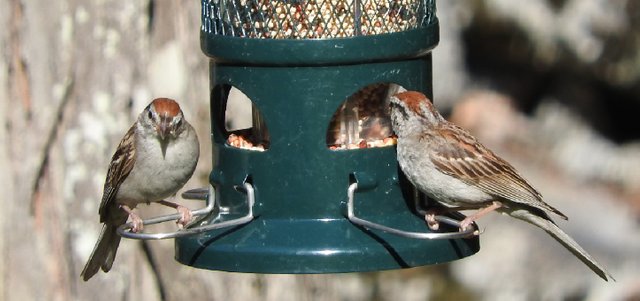 ...aren't fond of the paparazzi!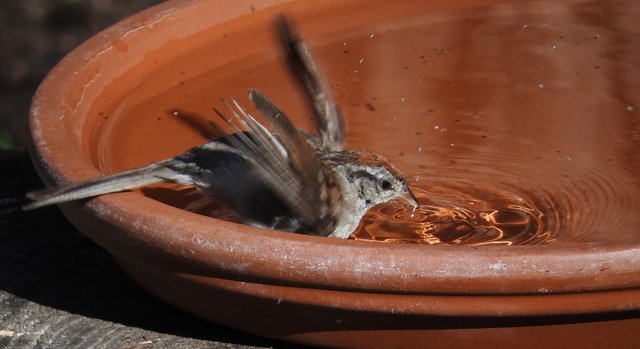 While this isn't supposed to be a bird bath per se, try telling this Chipping Sparrow that!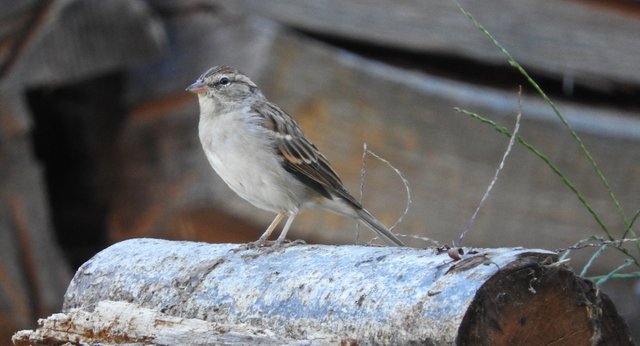 A Juvenile Chipping Sparrow on the woodpile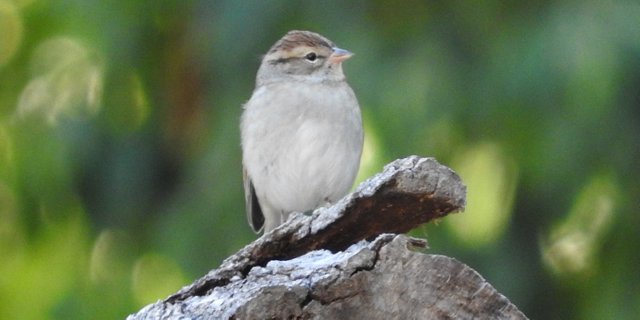 Another Juvenile Chipping Sparrow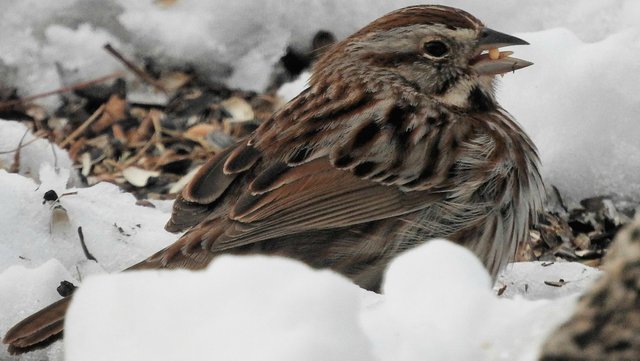 First Song Sparrow I'd seen in ages, back in March 2017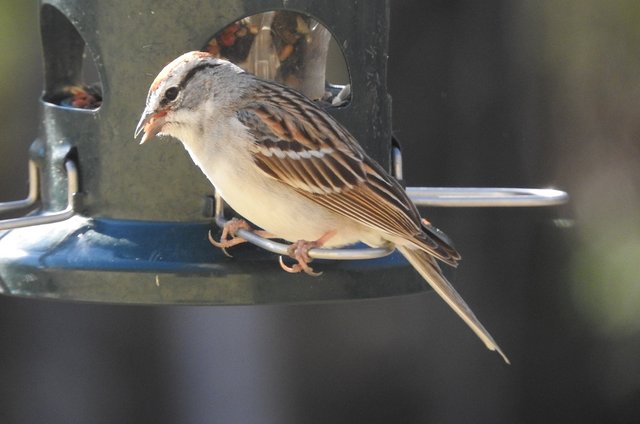 Yet another Chipping Sparrow at the feeder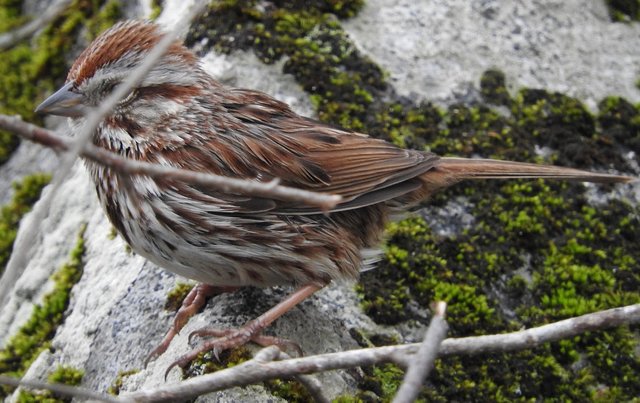 Almost a great closeup of a young Song Sparrow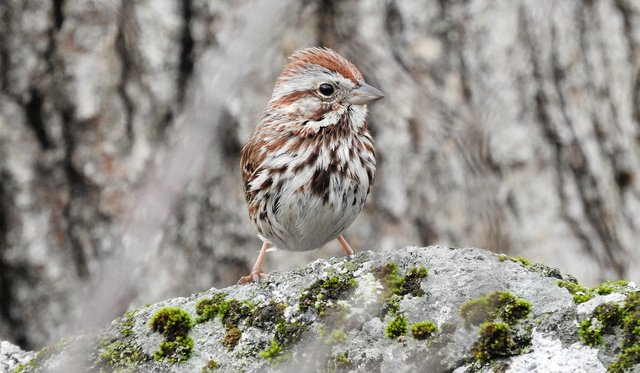 Thank you for moving away from the branches, young Song Sparrow!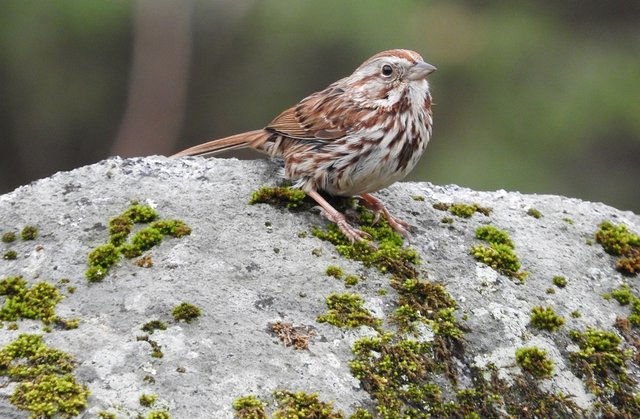 This young Song Sparrow certainly enjoyed posing for me!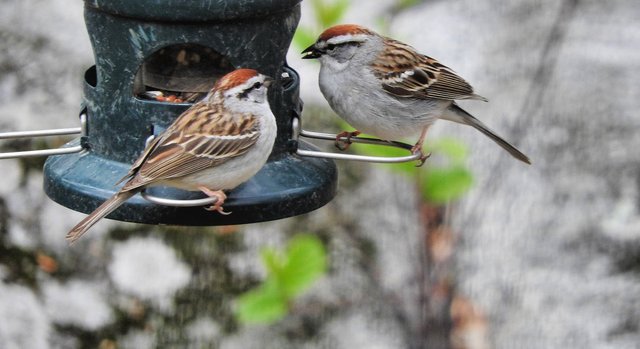 While nearby Chipping Sparrows plotted to steal my camera so I'd leave them alone...LOL!

Thanks for stopping by!
Photo credit: Traci York, taken with my trusty Nikon,
and sometimes utilizing my handy dandy tripod
Blog graphics: created on Canva
All words and images are mine (unless otherwise indicated),
and can sometimes also be found on my various social media sites.
Speaking of witch which...

I have one billion many homes on the interwebz.
Here are a few -