The Alipur Zoo known as the calcutta zoo. This zoo is the oldest zological park to have been estabished in india and a major tourist place in kolkata. There are various kind of animal here. Spoonbills is my favorite that's why clicked a photo.
Spoonbills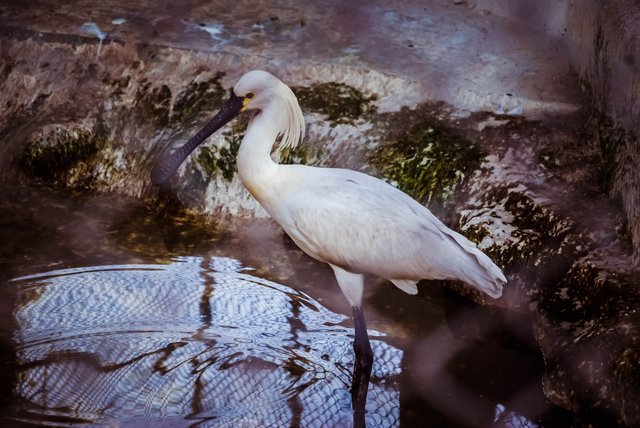 This spoonbills hav a global distribution. The spoonbills are a genus platalea of large long leg wading birds.
Scientific Classification
Kingdom : Animalia
Phylum : Chordata
Order : Pelecaniformes
Class : Aves
Family : Threskiornithidae
Photo Captured Device : Nikon D80 with Kit lens.
Edited By Lightroom and Photoshop CC.
Zoo Entry Only 40Rs For Local & 200 Rs For Foreigners.