This is My introduction
Assalamualaikum Wr. Wb.
Good night all.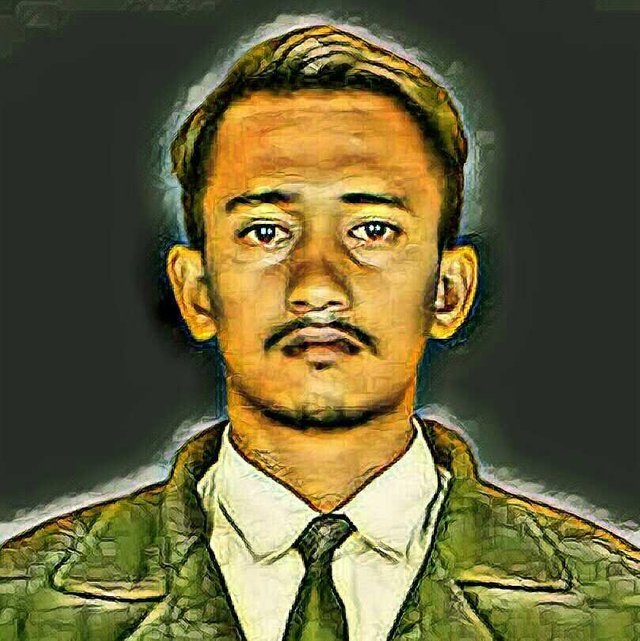 With all My respect, I would like to introduce myself as a new user on steemit account. Haloo.. Guys and sist, My name is Munizar, born in Jangka Alu'e, Bireuen, May 10, 1992. My hobby is football, then writing and also reading. this is me with the motto of my life, "Although We Can not Change The World, But Do Not Until The World Changes Us". I am very grateful because in the end my steemit account can be received now, thanks Steemit.
Next, I have a mission make steemit a means of my impingement on the critical things both about knowledge and about the general things that are people say. Steemit is my first step to achieve my desire first .., oohh yes .. I used to have a little write on my small blog, which until now has not been received by adsense, hehhehehe ..But thanks to this Steemit I will keep writing anytime and anywhere.
Therefore I really hope the input, criticism and also comments that add knowledge me to keep improving writing so that my writing becomes more interesting and nice to be enjoyed by all people.
With many introductions that can to conveyed. More or less give me apologize.
Thanks.
Selamat malam, semua.
Dengan segala hormat, saya ingin memperkenalkan diri saya sebagai pengguna baru di akun steemit. Nama Saya Munizar, lahir di Jangka Alu'e, Bireuen, 10 Mei 1992. Hobi saya adalah sepakbola, lalu menulis dan membaca. Namun inilah Saya apa adanya dengan moto hidup Saya, "Walapun Kita tidak mampu Mengubah Dunia, Namun Jangan Sampai Dunia Mengubah Kita". Saya bersyukur sekali karena pada akhirnya akun steemit Saya dapat di terima sekarang, terima kasih Steemit.
Selanjutnya, saya memiliki misi untuk membuat steemit menjadi ajang pelampiasan Saya tentang hal-hal yang kritis baik itu tentang pengetahuan maupun tentang hal-hal umum yang ramai di bicarakan. Steemit merupakan langkah awal saya untuk bisa mencapai Keinginan Saya dulu.., oohh ya..Saya dulu juga ada sedikit tulis menulis di blog kecil-kecilan Saya, yang sampai sekarang belum juga di terima oleh adsense, hehhehehe..Namun berkat ada Steemit ini Saya akan terus menulis kapan pun dan dimana pun.
Oleh karenna itu Saya sangat berharap masukan, kritikan dan juga komentar yang bersifat menambah ilmu kepada Saya untuk terus memperbaiki tulisan sehingga tulisan Saya menjadi lebih menarik dan enak untuk di nikmati semua kalangan.
sekian perkenalan yang bisa sampaikan. Lebih dan kurang saya mohon maaf.
Terimakasih.