Breaking news from the Binance headquarters. The popular exchange will launch its own blockchain called Binance Chain that will be used to create a decentralised exchange.
Binance Chain will mainly focus on the transfer and trading of blockchain assets, as well as provide new possibilities for the future flow of blockchain assets. Binance Chain will focus on performance, ease-of-use, and liquidity. Binance Coin (BNB) will be upgraded to exist on its own blockchain mainnet, becoming a native coin.
The existing Binance Coin will become the native currency of the new project.
Immediately after the announcement, the Binance Coin surged more than 30%.
BinanceCoin price chart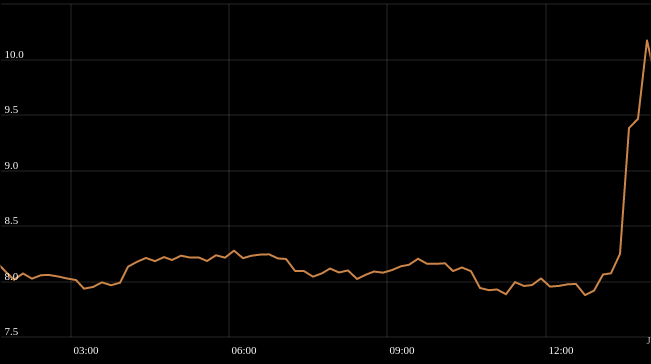 Announcement on Binance.com:
https://support.binance.com/hc/en-us/articles/360001668872
The announcement does not contain many details yet, but I'm looking forward to it.
The big advantage of a decentralized exchange is that it can not be hacked. All tradable assets will be stored on the blockchain and can be accessed directly without a middleman.
Since STEEM is traded on Binance I regularly use the exchange and I am very satisfied with this trading platform. Particularly about the communication from the team and the way in which they communicate on controversial topics such as a recent hack whereby their API was used indicates a reliable and strong organization.
---
Visit my websites:
SteemBlockExplorer.com - SteemNow.com - CoinMarkets.today
¯\___(ツ)____/¯ Follow me @penguinpablo