Binance to offer $10 million bounty for information leading to Hacker Arrests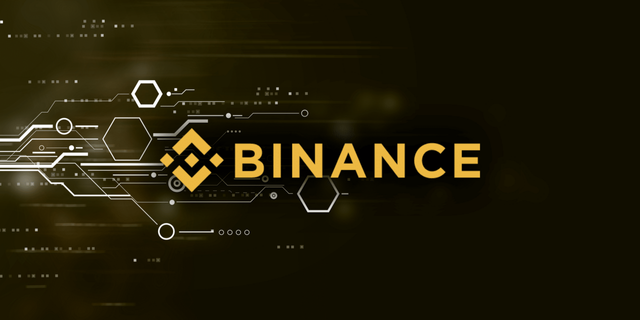 Binance gets tough with Hackers.
After being the subject of much ridicule and jest this past week for being hacked, Binance decides to fight back.
Binance CEO Changpeng Zhao mentioned this on twitter the other day:
"We have another move to fight back against (attempted) thieves, soon."
(Source: https://twitter.com/cz_binance/status/972130214171107329)
It turns out he wasn't messing around!
In news out this morning, Binance has announced that they will be creating a $10 million fund, set up solely to be paid out to individuals that provide information that helps lead to the arrests of hackers.
This was a quote from the Binance CEO Changpeng Zhao outlining his plans:
"Binance has currently allocated the equivalent of $10,000,000 USD in crypto reserves for future bounty awards against any illegal hacking attempts on Binance. We have also invited other exchanges and crypto businesses to join our initiative. We welcome their participation at any time."
(Source: https://www.bitsonline.com/binance-hacker-bounty/)
Awesome!
Nice to see the good guys fighting back!
However, it doesn't just stop there...
Binance also announced a bounty for the hacking that took place a few days ago.
The specifics can be seen below: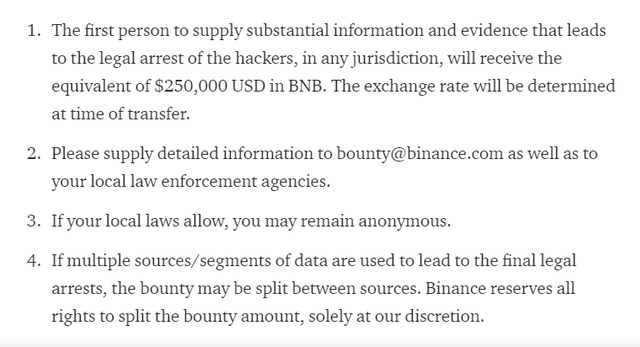 (Source: https://www.bitsonline.com/binance-hacker-bounty/)
If you have information leading to the arrests of the hackers from last week you could find yourself $250,000 USD richer!
I thought this quote from Changpeng Zhao summed up Binance's thoughts on this perfectly:
"As in a football match, you can't just play defense."
(Source: https://www.bitsonline.com/binance-hacker-bounty/)
A little offense is needed indeed.
Stay informed my friends.
Image Source:
https://ethereumworldnews.com/bitcoin-slides-on-sec-crypto-exchange-crackdown-fears-and-binance-hack-rumour/
Follow me: @jrcornel