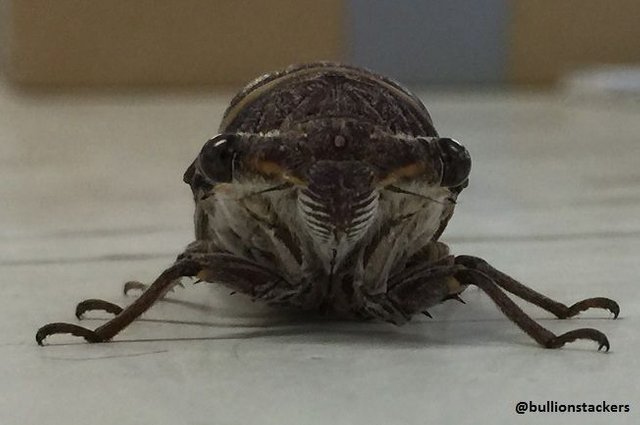 This one, is in my Big n Nasty Series, new Series call #bignnasty
Look at it , it looks so funny. Like So Serious Type Creature, It looks like one that wearing a Goggle, maybe it is a Nerd trying to be #funny. Cicadas are notorious singer. They have loud pitch noise.
It just flied in and settle on top of my working bench top. This one think, he is reader.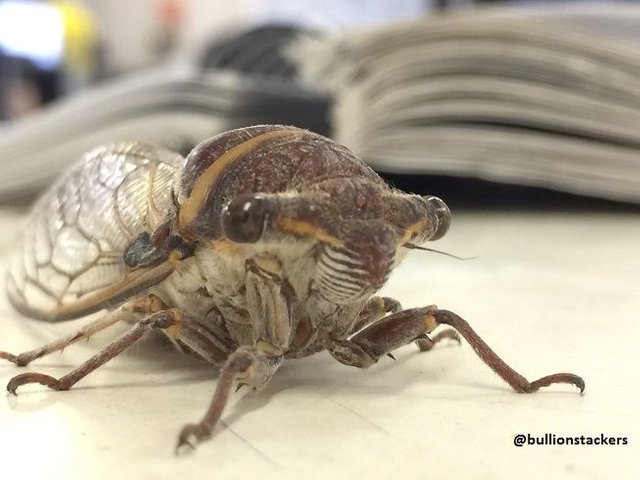 It does have a pairs of Goo-gle Eyes, maybe some sort of an Alien. Trying to deceive us all. Here,a proof.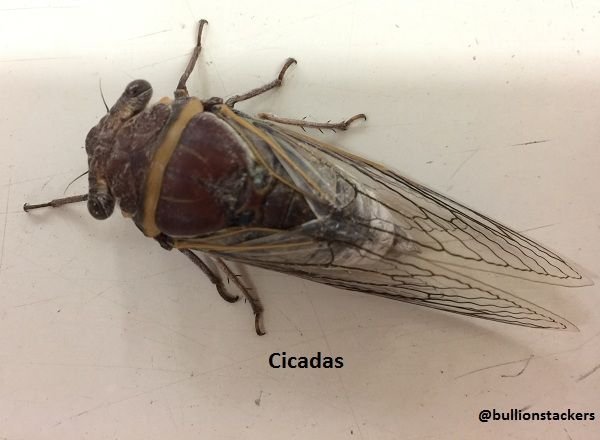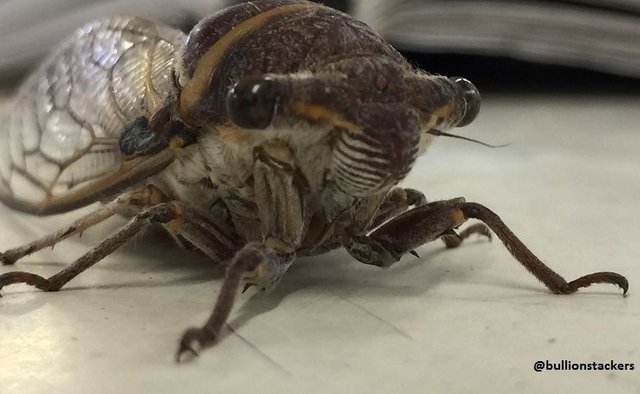 This is how close I get to it. Seriously!!! Are you afraid?
---
Australian Cicadas in Original Photography Series 40 - Original Photography and Written by @bullionstackers
Night Photography - Original By @bullionstackers
Camera Iphone 6
All Copyright Reserve
---
If you Like it, Love It