| | |
| --- | --- |
| | |

Morning Spirit for all of us Steemians and eSteemian. I want to share stories about one of the workshop entrepreneurs. so that it can be useful for all of us in running the business.
Starting a business
Zulkifli, who owns a workshop and spare parts business, and car service services. That has been running for 5 years. The business is located at JL. Medan - Banda Aceh no. 17 Ule Pulo krueng geukuh Dewantara District North Aceh Regency with family status. Initially the business was pioneered with minimal capital with help from the family so that the business could be more developed. At present there is no loan facility in any bank.
Business Conditions that must be considered
This business condition is very good seen from this business turnover. Where businesses open from 08.00 to 18.00 a day, the business turnover from selling spart parts reaches Rp. 2,606,677 taken an average of Rp. 2,600,000 / day with a total monthly turnover of Rp. 78,000,000. In addition to having a spare part trading business also provides car service, the workshop service provides all car repair services such as: car preparations, lathes, tune ups, and various kinds of customer needs.
Income
For this service activity, it gets a pretty good turnover with an average profit of 40%. From the results of the turnover of service shops, the average turnover was Rp. 879,855 - Rp. 900,000. The results of the acquisition of service services are taken from the average of the last 3 (three) months of each customer service with monthly turnover income of Rp. 26,400,000.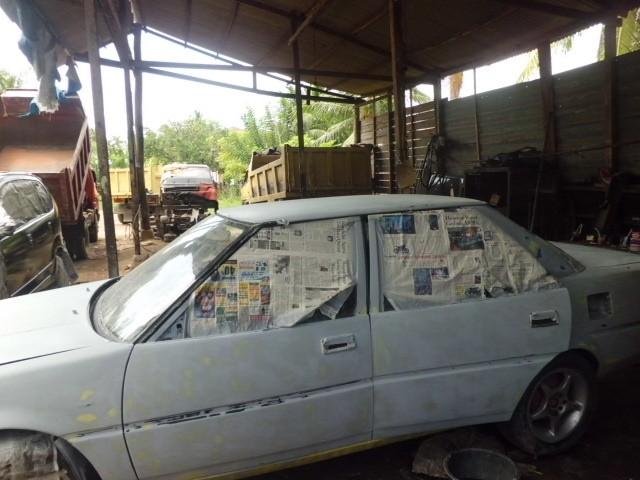 Business Turnover
For the process of obtaining purchases and sales of merchandise on businesses using cash & credit systems within 3 working days. However, currently getting cash from suppliers due to cash purchases the price of goods is easily affordable and not too expensive. Currently for the local workshops that are well-known in terms of service and mechanical quality so that they have permanent customers in the area around Aceh.


Semangat Pagi untuk kita semua para Steemian dan eSteemian.
Saya ingin berbagi cerita mengenai salah seorang pengusaha bengkel. agar dapat berguna untuk kita semua dalam menjalankan usaha tersebut.
Memulai Usaha
Zulkifli, yang mempunyai usaha bengkel dan suku cadang, serta jasa servis mobil . Yang telah berjalan 5 tahun. Usaha terletak di jl. Medan - Banda Aceh no. 17 Ule Pulo krueng geukuh Kecamatan Dewantara Kabupaten Aceh Utara dengan status milik keluarga. Awalnya usaha dirintis dengan modal yang minim dengan bantuan dari keluarga sehingga usaha bisa lebih berkembang. Saat ini tidak mempunyai fasilitas pinjaman di bank manapun.
Kondisi Usaha yang harus diperhatikan
Kondisi usaha ini sangat baik dilihat dari perputaran usaha ini. Dimana usaha buka dari pukul 08.00 s/d 18.00 sore perhari omset usaha dari menjual alat spart part ini mencapai Rp. 2.606.677 yang diambil rata-rata Rp. 2.600.000 / hari dengan total omset perbulan Rp. 78.000.000. Selain memiliki usaha perdagangan spare part juga menyediakan jasa service mobil, dalam jasa bengkel tersebut menyediakan segala jasa perbaikan mobil seperti : pengecetan / prepair mobil, bubut, tune up, dan berbagai macam kebutuhan pelanggannya.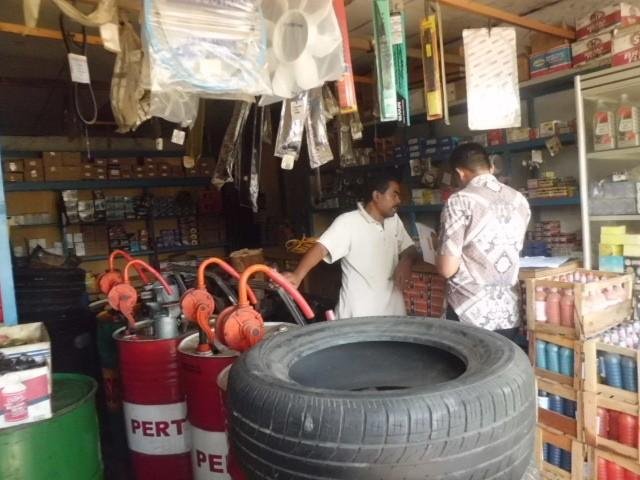 Pendapatan
Untuk kegiatan jasa ini memperoleh omzet yang cukup lumayan dengan rata-rata keuntungan yang diperoleh sebesar 40 %. Dari hasil perolehan omzet jasa bengkel tersebut memperoleh omzet rata - rata sebesar Rp. 879.855 - Rp. 900.000. Hasil perolehan jasa service tersebut diambil dari rata- rata 3 (tiga) bulan terkhir dari setiap jasa pelanggannya dengan pendapatan omzet perbulan sebesar Rp. 26.400.000.
Sedangkan untuk karyawan tetap hanya terdapat pada perdagangan spare part saja yang digaji secara bulanan sebesar Rp. 1.200.000, sedangkan untuk karyawan yang bekerja melayani jasa bengkel service mobil tidak dibayar secara bulanan, perolehan upah kerja dari jasa service sehingga, hanya memperoleh hasil bersih dari jasa bengkel tersebut, untuk perolehan barang spare part diperoleh dari supplier tetapnya yang berada di medan yaitu pada toko " eka jaya " awi hp. 0811265057889. Toko gajah harapan medan tlp 061-4572646.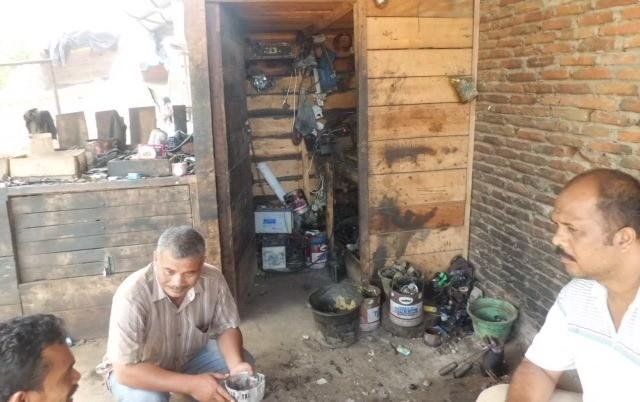 Perputaran Usaha
Untuk proses perolehan pembelian dan penjualan barang dagangan pada usaha menggunakan sistem cash & credit dalam 3 hari kerja. Akan tetapi saat ini memperoleh secara cash dari supplier dikarenakan untuk pembelian secara cash harga barang mudah terjangkau dan tidak terlalu mahal. Saat ini untuk dilingkungan setempat bengkel yang sudah dikenal baik dari segi pelayanan dan kualitas mekaniknya sehingga sudah memiliki pelanggan tetap diwilayah sekitar aceh.
Mitigasi Resiko
saat ini melakukan pemantauan terhadap harga barang supaya dapat memberikan harga yang lebih murah dari toko - toko lain. Dan memberikan pelayanan yang terbaik terhadap pelanggan untuk memperkecil adanya resiko yang akan terjadi dikemudian harinya.
Semoga bermanfaat dari cerita saya ini.
Terimakasih
@mulawarman