Minnowfairy Stats - March 18 - 24, 2018
Hello Steemians,
We have received questions from post comments and from our Discord account so we would like to clarify and confirm: @minnowfairy is still fully operational and continues to run 24 hours everyday. You can check us out at Steem Bot Tracker to get a full picture on what's happening in each bidding round.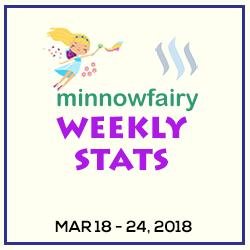 For those interested, here are some statistics to give you an idea on our performance for the previous week:
For the week March 18 - 24, 2018
Average 5.2 bidders per round
Average bid size of 0.202 SBD/STEEM
Total of 205 unique bidders
26% of which sent multiple bids

A note of gratitude with much thanks and love to everyone who've sent bids our way, most especially to all those who continue to faithfully choose us. We won't make mention of our most loyal bidders but we believe they know who they are.
We seek your help to continue supporting @minnowfairy, as we believe we have not reached out to the entire Steem community yet. We are committed to provide our utmost service and are committed to upvote posts at maximum capacity (i.e. 100% Voting Power) every 2.4 hours.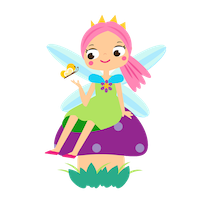 Appendix: Service Overview

If you are new to @minnowfairy, we provide a bid voting bot service to the Steem community. Please check out our introductory post here.