The Power You Need Is In The Word!
Bible Passage
For our gospel came not unto you in word only, but also in power, and in the Holy Ghost, and in much assurance; as ye know what manner of men we were among you for your sake. 1 Thessalonians 1:5 (KJV)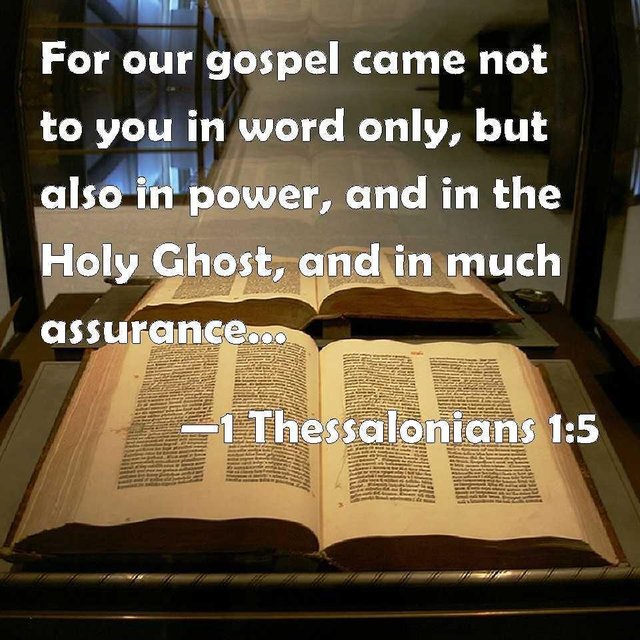 God cannot do anything without His Word. The Word of God is God, John 1:1. Any time God wants to accomplish something, He sends His Word to do it and it is done. Before He created light, He spoke His Word and said let there be light and there was light. When He wanted to save mankind from sin, He sent His Word in the person of our Lord and Saviour Jesus Christ. Dear beloved, what does the Word of God mean to you? Price the Word of God above everything. It has the power to create whatever you need in life. Search the Scriptures and find the quotations to your needs and use them and you will have the peace, health, and prosperity you are looking for.