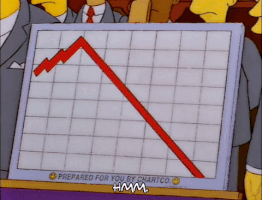 Price of STEEM
So the price of STEEM is currently 36 cents!
This is obviously very unusual due to the fact that a few months ago the price was at $4.00 according to https://coinmarketcap.com/currencies/steem/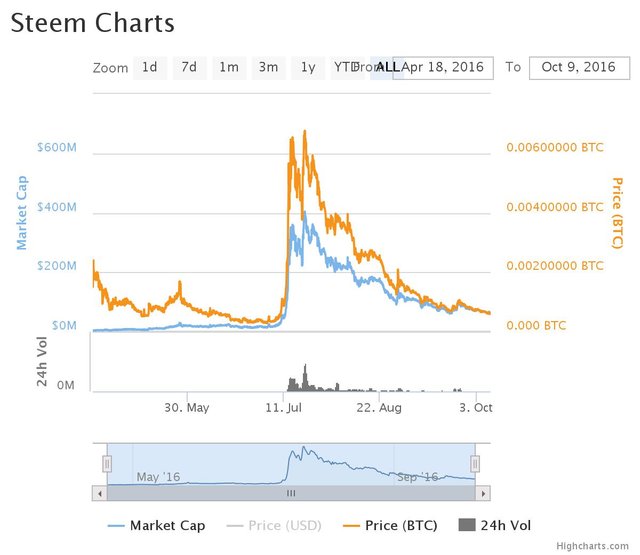 So what happened?
Steemit was offically released (with real payouts) around July 4th, and as you can see the price jumped up very quickly to $4 around July 11th.
Now you might ask what happened, and if you weren't around in the beginning of Steemit you may not know there was a hack which basically made it to where everyones passwords were hacked unless you changed it.
Now thanks to a great job by the Steemit team they fixed the issue quickly (like the same day) and everyones STEEM was returned.
But around that time there were also some other hacks like the Bitfinex hack, and the Ethereum vs. Ethereum Classic battle was going on, and I think all of that caused a "lack of faith" around the crypto community.
So besides the hacks..
Since the popularity of Steemit, there has been some new sites surface with the promise of great projects that will be coming soon.. But wait a second?
Why would anyone sit around waiting when they could be active in a social network that allows them to earn cryptocurrency just by posting NOW?
That's a great question.. They WOULDN'T or at least they shouldn't!
I don't care what anyone says, because with the ability to be able to be active on a "social network" that allows you to earn cryptocurrency at such an early stage of cryptocurrency is literally GAME CHANGING.. and before Steemit I was doing surveys to earn bitcoin so this is a huge step up from that!
What is a good price for STEEM?
This is a great question, but one thing I think we should all take into consideration is that, when the price of STEEM was humming through $2 and $3 then hit $4.. I was ready to pay $10 for STEEM Power and not to mention the fact that Steemit is a site that allows users to literally have full control over not just what is trending on the site, but also where the profits of the site go to!
So to conclude, Steemit is a huge opportunity right now, and it's not going anywhere.. and now with over 100,000 accounts (some obviously inactive) we really do have a community here, and it REALLY is paying people JUST FOR POSTING!
Now I don't see ANY other "crypto-coin" doing anything bigger than that right now so please get excited, because all of us really are laying the foundation of the NEXT BIG SOCIAL NETWORK.