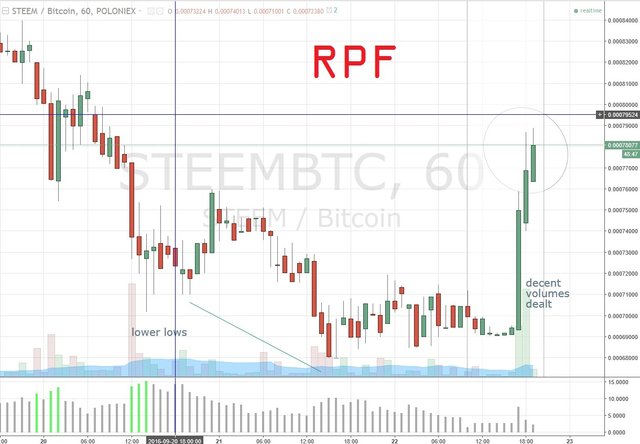 This is happening as we speak.
Bottomline: I believe this is just a pump rather than a credible recovery post reaching final bottom. My view is STEEM/BTC would still need to hit 0.0005 1st sharply before a sustainable rebound can happen. I am staying out of this pump. Nevertheless, if you feel up to punting this, the near term resistance levels are 0.00812 and 0.000893 is where i would cover longs if riding this coat tail. when the dump starts, it should retest 0.00069 again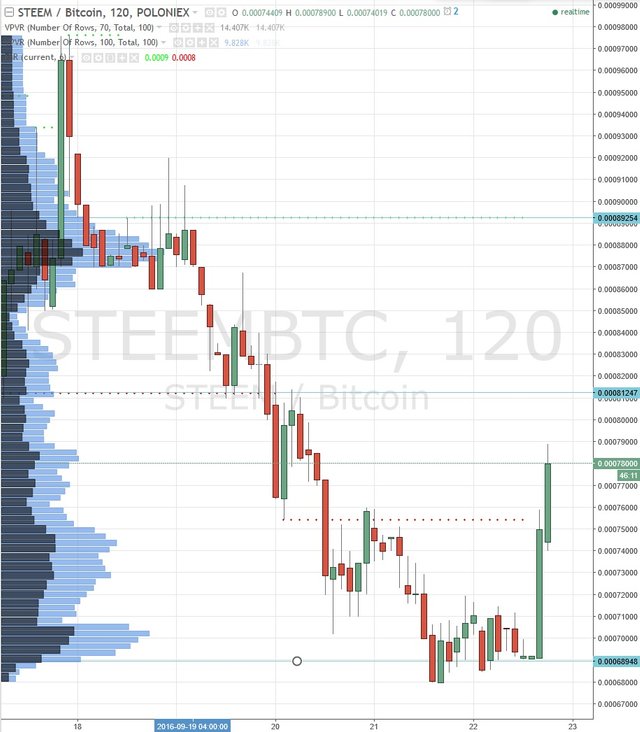 We still have bullish divergence in place.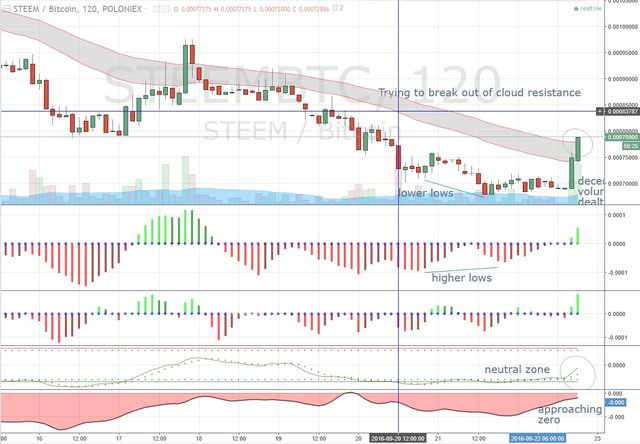 In terms of disclaimers: these are my own views based on price actions alone and I have tried my best not let any qualitative factors influence that view (there should be enough of those shared around steemit for anyone to form a perspective based on less quantifiable information). I will not be responsible for any trades that you may end up taking based on them. You are ultimately responsible for all your trading actions.
In terms of disclosures: I currently have a long STEEM/BTC position which i may add to it when signs of capitulation based on chart signals emerges.
Have to rush out for a dinner date. Rest of the post mortem will be done later. Good hunting