This sentence in an article caught my attention.
" ICOs are a perfect nexus of human greed."
Could it be true.?
The very sound, high minded, micro managed Cryptocurrency ICO launch's,
had not a caution valve, included in the programming.
Was this launch, not for a Brave New World. Home Of the Free etc etc.
Or was it! Horror of horrors!
Just another Pump N Dump scam, to drain the Goldman Sachs Swamp, for a few million dollars more.
Do we believe these Cryptocurrency's are there to benefit mankind.
Or are they there to fill the pockets of the few. (Say it aint so Brother!)
I was dragged screaming into the world of Cryptocurrency via Jeff Berwick's Dollar Vigilante & Dan Larimer's Steemit.
I had never heard of Dan Larimer, before I read about Steemit on the Dollar Vigilante.
Prophets come in all sorts of shapes and sizes.
And a lot of times, they are not the people you want to be seen with, or even talk to.
Jeff Berwick is such a guy.
A very questionable past.
Looks extremely dodgy looking.
Dubious land deals.
Very dubious Mexican passport deals.
Would I hand over thousands of dollars for any reason to this guy, ever? >
Answer: No.
But this guy is the reason why hundreds, if not thousands of people,
joined Steemit and have now a large wad of $$$ in the bank.
Check him out and you will find more negatives than positives.
Jeff Berwick has made a lot of people, a lot of money on Steemit.
But more than that he introduced me to the Crazy world of the Cryptocurrency markets.
It has more wild rides' more intrigue than Universal Studios Florida.
It has, as a backdrop, Satoshi Nakamoto, the Bitcoin Man.
Man myth or just a very popular T-Shirt I flog on Amazon.
(Did I say I have also an Amazon Merch T-Shirt Business due to Steemit)
And Dan Larimer. Who may look like a Dark Elf but knows his way around the Blockchain.
I bought into EOS, despite the rumors it was a classic Pump N Dump.
I have the cash to invest in EOS and Bitcoin & Dash, because of Dan Larimer & Steemit.
So my piece of wisdom in the great aftermath of the Amazing Eclipse, is this, heroes come in all shapes and sizes.
Some times they are not even heroes.
Donald Trump has activated the youth of America's interest in Politics more than a generation of Dodgy Bush's.
We do not like Donald Trump. So we get involved in Politics. So in this very negative way, he may save America from itself.
Greed is never good. And heroes are sometimes made of shite.
I still believe in Steemit as a great Project, and so should you.
But never, ever, mistake Dark Elf's for Gods.
Ethereum's Biggest Hacking Problem Is Human Greed
Ethereum, a cryptocurrency and app platform, was invented in 2013 and at the time of writing has a market cap of $32 billion USD.
In the last year especially, people have been dumping tons of money into experimental code that didn't exist just five years ago, and are hoping that the system's "smart contracts" will keep their investment safe.
This hasn't worked out in several instances where poorly coded contracts allowed hackers to make off with people's money. Last year's DAO hack saw an attacker take more than $50 million,
and a recent hack affecting multisignature wallets created with ethereum client Parity lost $32 million.
Read the full Article:
https://motherboard.vice.com/en_us/article/ywwbvw/ethereums-biggest-hacking-problem-is-human-greed
Live Long and Prosper!


Meanwhile in Europe we have Steemit Blogchain T-Shirts from:
https://shop.spreadshirt.co.uk/BeanSquadDesign/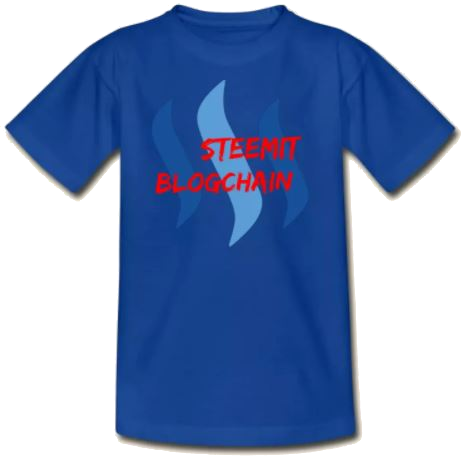 And in the USA we Have Merch Amazon: