Betterlife with steem/👍The Diary game-18/08/2021
[8:09 PM, 8/18/2021] Shubham Barnawal: # Hello friends
I hope you all good 👍and enjoying with diary games. Today in Prayagraj is rainy day 🌧 and the weather is very pleasant and good today.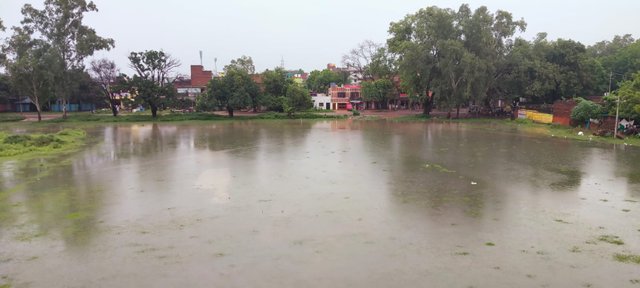 In our childhood days rainy days were very good we were played all of the day with paper boat and many exciting toys.
In those days nothing was necessary but just enjoy but today the life is very complicated and challenging also.
That day's of childhood 🤓🤓 will naver came back but it is part of life.
I am not complaining but just missing that golden days.
A beautifull poem by Jagjit singh express very well on this-
ye daulat bhi lelo ye shohrat bhi lelo
Bhale chhin lo mujhse meri jawani
Magar mojhko lauta do bachpan ka sawan
Ye kagaz ki kashti ye barish ka pani
So guys it was my diary experience of rainy days🌧 and childhood I hope you like it.
     🙆 *Be happy and be healthy*🦸‍♂️.
                      *THANK U ALL.*