【Tokyo,Daily Life】02/10/2020THE DIARY GAME : The shade of tree 木陰
初夏に、読書をしていた木陰がありました。
In early summer, there was a shade of a tree reading.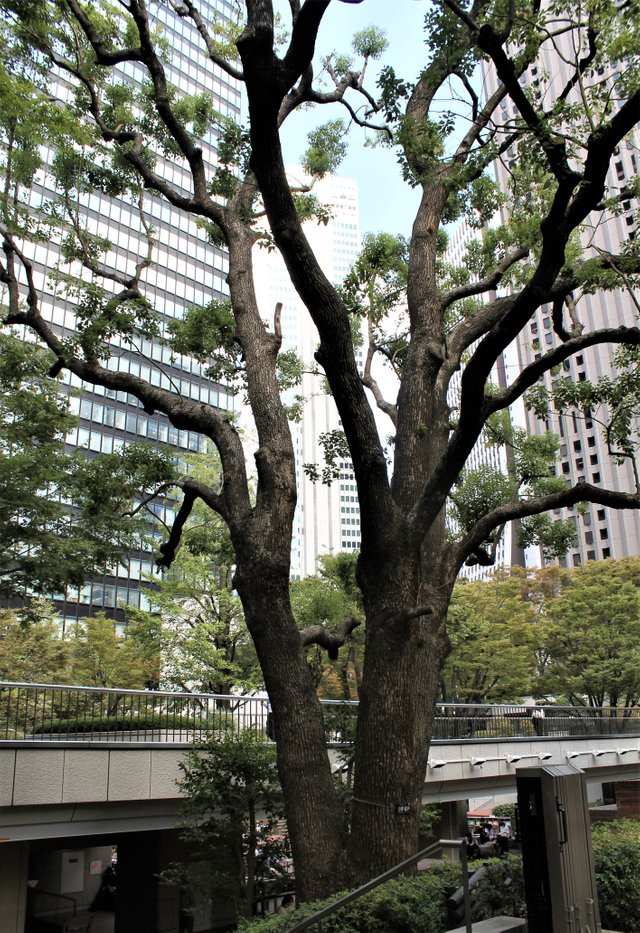 COVID-19の影響で、企業の多くが仕事の多くをリモートワークに切り替えました。わたしはもともと在宅ワーカーでしたが、打ち合わせもオンラインが主流となっていました。
Due to the influence of COVID-19, many companies have switched much of their work to remote work. Originally I was a home worker, but the meetings have also moved online, and I no longer have the opportunity to go out for work.
そんなさなか、人との接触を避け、リラックスできる場所の一つに、高層ビルのはざまの公共スペースがありました。高層ビルの多くはオフィスビルですので、そのとき人の姿はかなり減っていました。
Meanwhile, one of the places where I could relax and avoid contact with people was the public space between the skyscrapers. Most of the skyscrapers are office buildings. The number of people going to work has decreased, and at that time the number of people has decreased considerably.
座るのにちょうどいいレンガの上に腰かけ、持参したkindleで電子書籍を読む。それが、散歩と気分転換のひとときでした。
I sit on a brick that's just right for me to sit on and read an e-book on my Kindle. It was a time of walking and refreshing.
目の前には、下記の写真のように大きな木が茂り、時折、上空を旅客機が飛んでいきました。
In front of me, there were big trees as shown in the picture below, and occasionally passenger planes flew over me.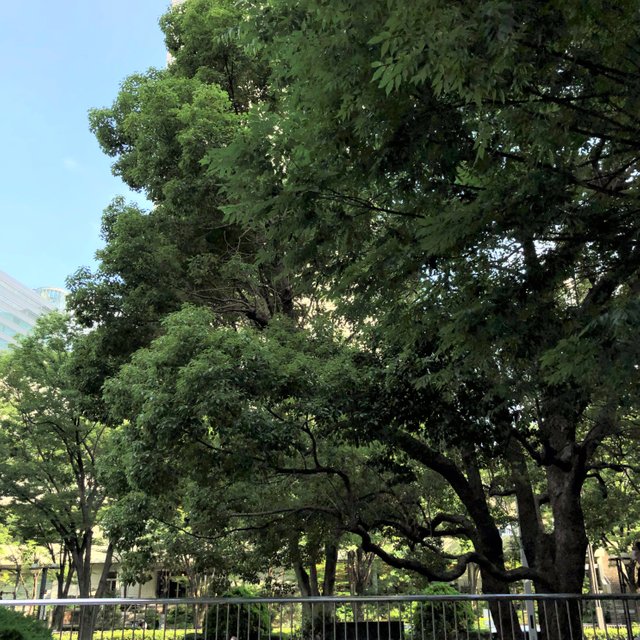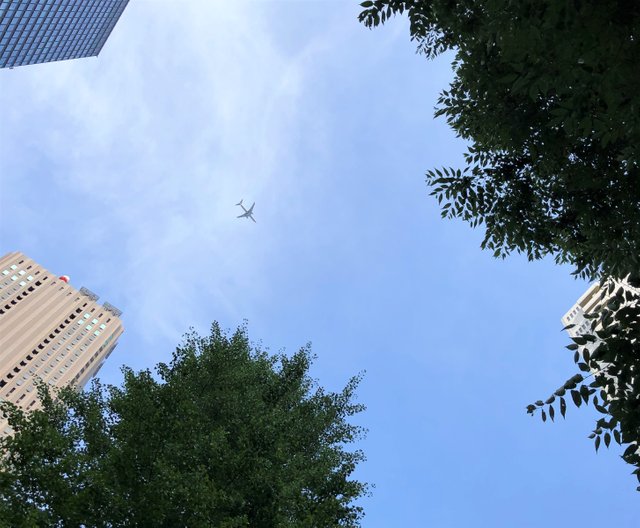 ■
■■
西新宿エリアは1970年代に開発されたエリアです。ビルの谷間であるにもかかわらず、大木が茂り、それらは大切にされています。
The Nishi-Shinjuku area was developed in the 1970s. Despite being in the valley of the building, there are large trees and they are cherished.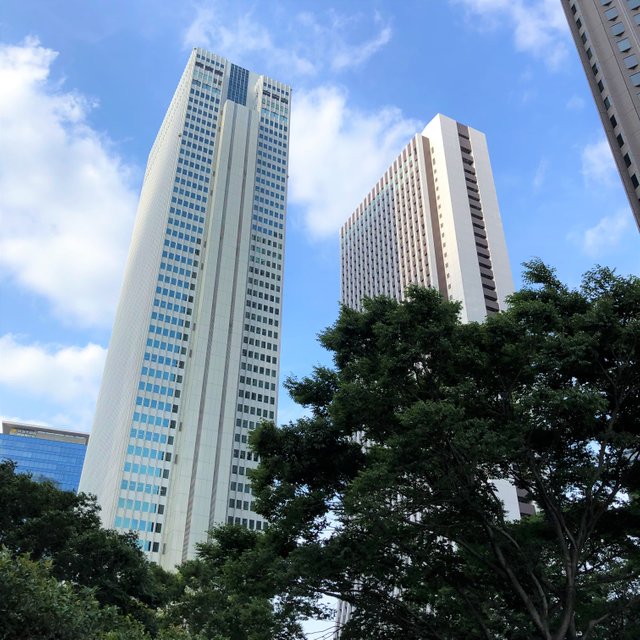 ■
■■
今日、ふとその周辺を通ってみたところ、木々の枝が落とされ、すっきりとした佇まいになっていました。
Today, when I suddenly passed through the surrounding area, the branches of the trees were cut and it was clean.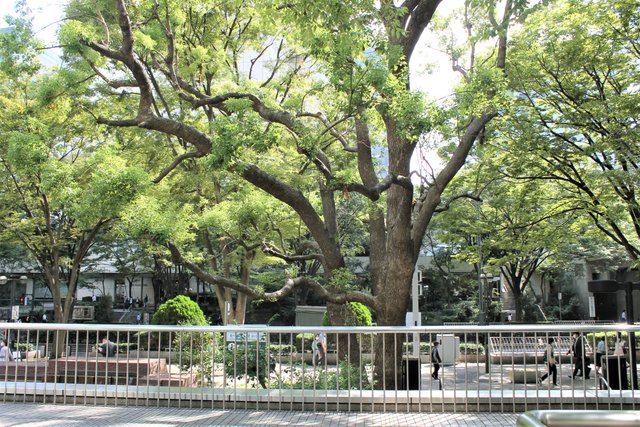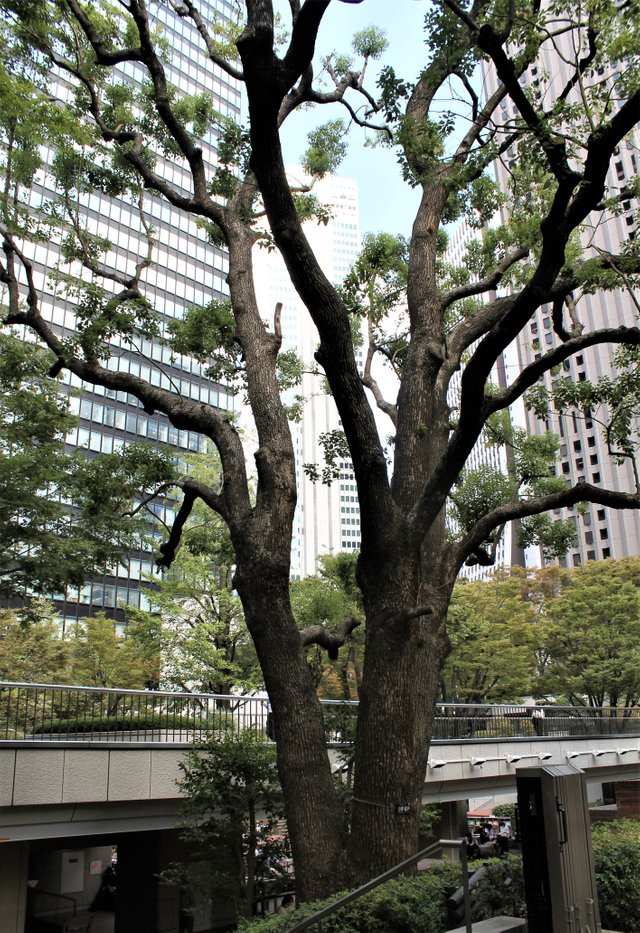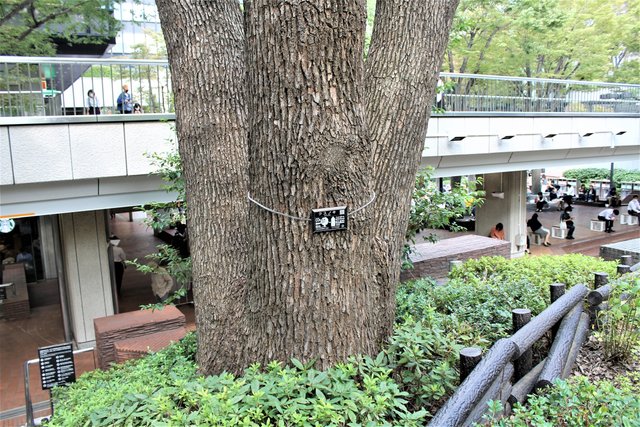 ■
■■
わたしがかつて読書していた場所には、腰を下ろして休んでいる女性の姿がありました。お気に入りの場所にファンがいたことを嬉しく感じました。
In the place where I used to read, there was a woman sitting and resting. I was happy that some people liked my favorite place.