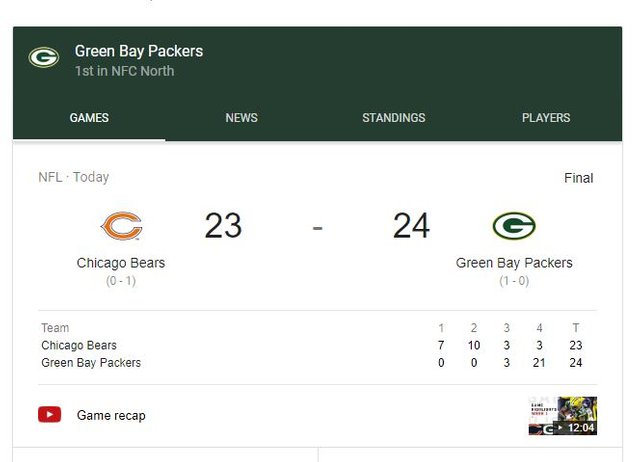 So today was the first day of football. I can't watch a lot of Packers games living in California. I have been a fan of them for years now. After the Rams left the first time I wanted a new team and #4 was a hell of a young QB. Yes I picked a good time to follow. Tonight was something fun to watch. As the Bears go up 20 to 0 and Rogers is hurt we think. Then he comes back and leads the team to a 24 to 23 win. If you saw it you should be glad. You don't see some like that happen often.
So who is your team? How are they doing so far. Also how did you end up a fan. I still root for the Rams a little as they where my Dad's team. But I am a cheesehead for life now.
Also make sure you check out @betgames. It is a fun way to bet some money on your team that your get back if you lose. It isn't for big time bets yet. But you can have some extra fun knowing you might win some SBD. Or get upvotes if you are wrong.