Betalen met je ring. Nu werkelijkheid.
ROTTERDAM - Honderden klanten van ABN Amro mogen dit voorjaar meedoen aan een proef waarbij ze betalen met een ring, horloge, sleutelhanger of armband.
De bank gaat een proef met zogenoemde 'wearables' uitbreiden van een speciaal geselecteerde groep gebruikers naar maximaal 500 geïnteresseerde 'normale' klanten.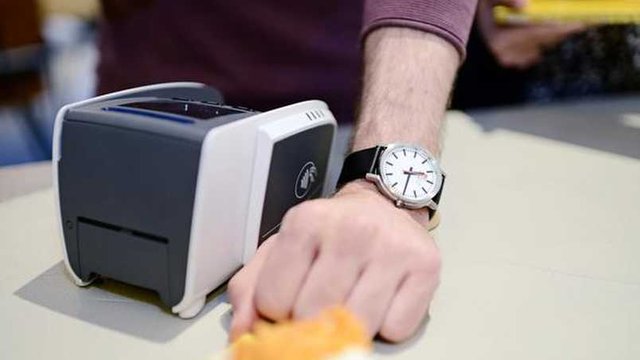 In de 'betaalring' zit dezelfde chip die bij pinpassen het contactloos betalen mogelijk maakt. Betalen met een wearable mag tot 25 euro per keer. Meer pinnen kan in de testversie nog niet. In de uiteindelijke versie moet een klant, net als bij het contactloos betalen met een pinpas, bij elke 50 euro zijn pincode opnieuw intoetsen.
De eerste wearables worden in februari uitgedeeld, in maart volgen er nog meer. Het experiment loopt tot en met juni. Klanten die de 'draagbare pinpassen' willen testen, kunnen zich tot 22 januari inschrijven. Een week later horen ze of ze daadwerkelijk aan de proef mogen meedoen.