I want to share my selfie with you after a hard day of leg training in the gym, where despite the tiredness we always show a big smile, for all friends and family...
Through a Selfie we show others about our amazing and wonderful trips and allow other people to get to know other countries, cultures, customs, wonders, all this through a selfie, is wonderful.
Selfie manía,Everton day onda winner forma best selfie 45 datos best selfie challenge.Selfie manía, cada día un ganador para el mejor selfie 45 días best selfie Challenge
yeninsfer (36) en bestselfie •
SELFIE MANIA, EVERY DAY A WINNER FOR THE BEST SELFIE 45 DAYS BESTSELFIE CHALLENGE
@yeninsfer (36).
Selfies are very special. They allow us to communicate with our friends and connect with our family, if we are far away from them.
We invite you to continue taking out as many selfies as you want and enjoy it.
Selfies allow communication and relationships and make it easier for shy people to relate.
DAY 27
Create 1 new selfie every day:
Every day, a winner of selfie photography
0.50 sbd
The final winner with 45-day selfies wins 5 sbd
Rules
Publish every day
Post link in discord
1 new selfie every day
Vote for friends
Keep going. Resteem this post
Invite all friends to join us.
SELFIE MANIA, CADA DÍA UN GANADOR PARA EL MEJOR SELFIE 45 DÍAS BESTSELFIE CHALLENGE
@yeninsfer (36).
Les quiero compartir mi selfie después de un día fuerte dia de entrenamiento de piernas en el gimnasio , donde a pesar del cansancio siempre mostramos una gran sonrisa , para todos los amigos y familiares .
Mediante un Selfie mostramos a otros sobre nuestros sorprendentes y maravillosos viajes y le permitimos a otras personas conocer otros paises, culturas , constumbres, maravillas, todo esto mediante una selfie, es maravilloso.
Los selfies son muy especiales nos permite comunicarnos con nuestros amigos y conectar con nuestra familia ,si estamos lejos de ellos.
Te invitamos a que sigas sacando todos los selfies que quieras y lo disfrutes .
Los selfies permiten la comunicación y las relaciones y facilita que las personas más tímidas se relacionen.
DÍA 27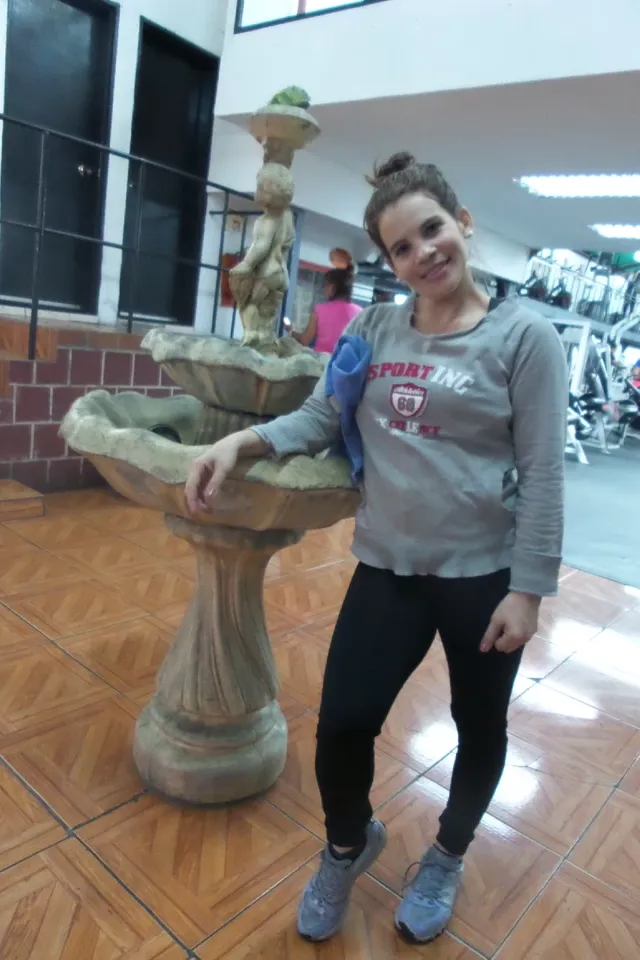 Crea 1 selfie nuevo todos los días:
Todos los días, un ganador de selfie photography
0.50 sbd
El ganador final con selfies de 45 días gana 5 sbd
Reglas
Publicar todos los días
Publicar enlace en discordia
1 selfie nuevo cada día
Votar por amigos
Seguir. Resteem this post
Invita a todos los amigos a unirse