⭐️ "Blue Angel" - traditional meets digital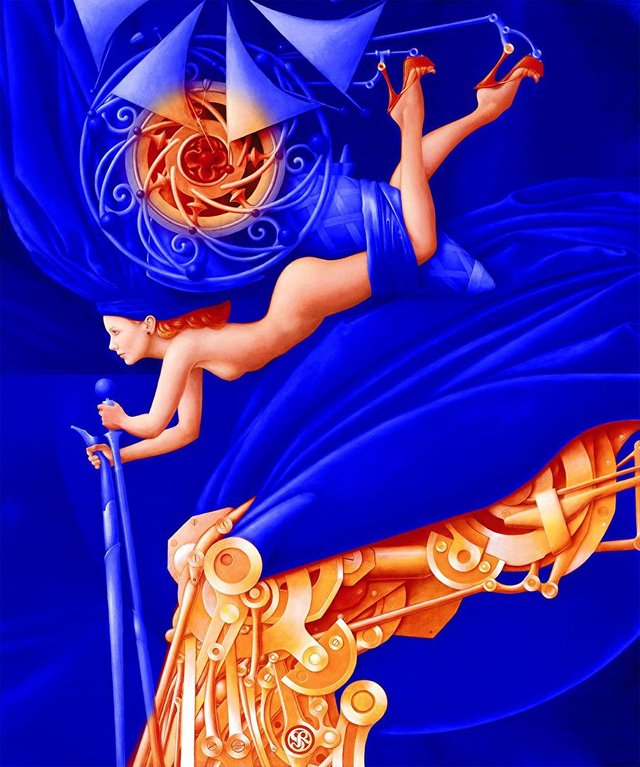 Another artwork, where I used a big oil painting and transferred it into something new with digital tools. The original red and gold tones are only left in certain areas, now emphasized with the bold blue surrounding them.
Now added to my BeScouted photo collection, where you can see a larger number of my pictures all at once.
---
I enjoy reading your comments!
❤
If you like my work, of course I appreciate your upvotes and resteems
---
All photos/scans by me of my own artwork.

See more of my work on